Download and install Arkanoid from Magic Lantern
Here, finally, is Canon's answer to Angry Birds.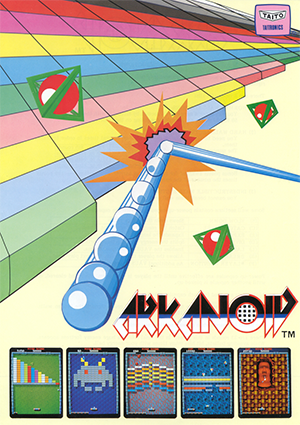 DSLR ARKANOID utilised the powerful dual-processors of the 7D to finally bring the bat and ball game to the camera world.
Part of the success of one of the most popular camera's today, the iPhone, are apps like Angry Birds. With the amazing Arkanoid, Magic Lantern have given Canon a major helping hand towards conquering the smart-phone world and the consumer masses.
Unlike the iPhone, the 7D features a built in joystick, a very useful feature not found on the iPhone.
The paddle is controlled on the joystick, which is far more responsive in Arkanoid than it is in the Canon main menu!
A simple nudge with the thumb left and right on the joystick moves the paddle, with the aim to catch the ball and bat it into outer-space where it hits bricks. Once a brick explodes it releases a cryptic number or figure which falls to earth (like compact camera sales figures?)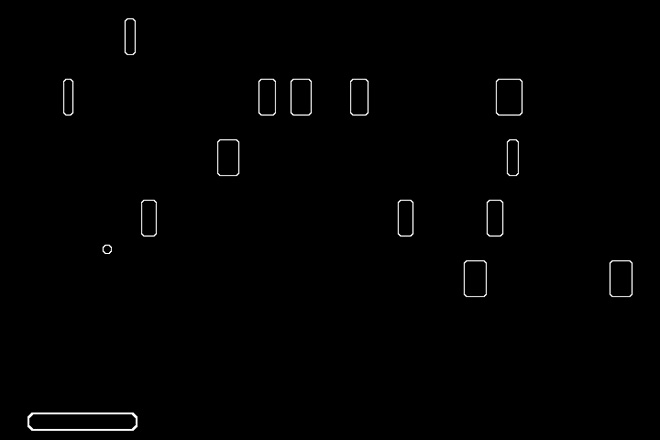 The graphics are not quite up to the standard of the original 1986 Taito version of Arkanoid. Magic Lantern is only at the Alpha stage after all.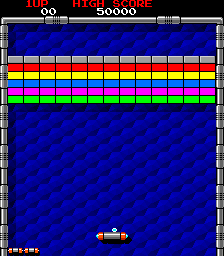 But Arkanoid on the 7D still represents the cutting edge of Japanese camera software design 🙂
The game is made more challenging by an animated background.
This background is provided by the games console's special built in camera.
On easy difficulty you can stop down the lens to provide a nice black background for the game. Depending on the brightness of the background, the game automatically shows white or black sprites.
With an actor in the scene on hard difficulty (for example whilst playing during a paid shoot) the game becomes much more challenging but no less enjoyable.
Magic Lantern also have something called 'continuous raw video recording' working on the 7D now and I have been playing with it almost as much as Arkanoid. Check out the blog in the coming days to see how it's coming along…
Thanks to Magic Lantern dev pravdomil for Arkanoid