[vimeo]http://vimeo.com/70047921[/vimeo]
Music by official EOSHD collaborator Herdwhite
The Canon 50D is a Super 35mm alternative to the 5D Mark III for raw video costing around $500 on eBay (click to search)
. Just how good is it as a raw shooting cinema camera?
The Canon 50D is a dark horse of the raw video scene and hugely surprising. When it galloped out of the darkness many were surprised that such an old camera could beat the newer models such as the 60D and 600D.
Whilst there's no doubt that the 5D Mark III overshadows the 50D in terms of raw performance, the 50D completely thrashes the 60D, 70D and Rebel for raw video capabilities and is the best Super 35mm sensor Canon DSLR for raw.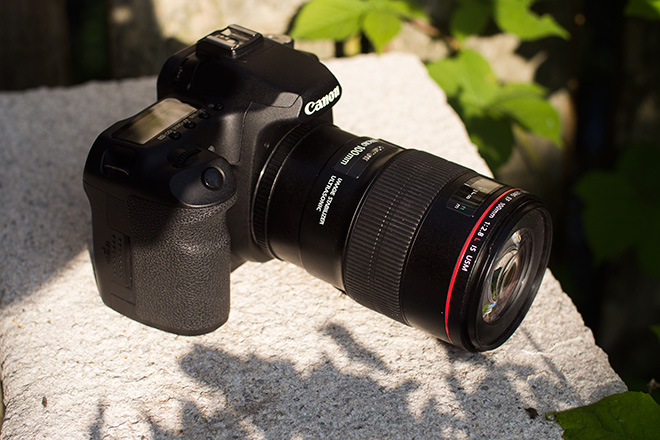 Prior to Magic Lantern, the 50D didn't even have a video mode let alone a raw video output. It is an old camera, dating to mid-2008!
Since the near-five year old 50D predates the DSLR video era altogether the sensor's default mode is 30p so you need to use Magic Lantern's FPS override for 24p. This has some complications which I'll cover in a moment.
The 50D also predates Canon's current top management and the aftermath of a global financial crisis. As a result it feels like something of a peak for Canon before the cost cutting came into full force with the 60D. Compared to the toy-like Rebels for instance it is in a different league for build quality. As a Canon APS-C flagship prior to the 7D, the 50D is built to the same level as the 5D Mark II. The quality of materials, handling and feedback from the physical controls are all superb.
It has a UDMA 6 Compact Flash card slot which is critical for the kind of write speeds needed for raw video. The card controller has a bus speed of 133MB/s. 1080p raw video requires 80MB/s write speeds. Therefore the 50D soundly trumps the SD card equipped 60D for raw video (though an articulated screen would have been useful). The 7D isn't currently capable of raw video because its dual-Digic architecture is incompatible with Magic Lantern.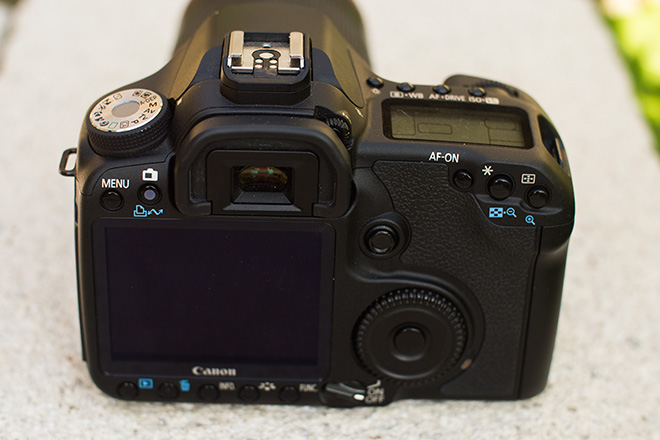 The 50D's LCD is of the resolution we've come to expect from Canon DSLRs but it isn't flush to the glass for low reflective properties like on the 5D Mark III. Therefore it isn't as usable in strong sunlight. The Zacuto Z-finder baseplate I was using unfortunately obstructs the buttons at the bottom of the screen so you will need to use the 550D Z-frames.
Video modes
The 50D with Magic Lantern firmware offers an eclectic range of video modes. There's a 1080/30p H.264 mode at high bitrates which is surprisingly fit for purpose considering it was disabled by Canon in the original firmware. Although not entirely moire and aliasing free the H.264 seems to have the edge on the later Canon APS-C cameras.
The full sensor mode for raw video recording samples at 1584 x 1058 which is approximately 3:2. In this mode the camera is just 5MB/s worth of code optimisation off continuous recording continuously at 67MB/s. I get 2000+ frames before the buffer overflows.
For continuous raw shooting, it is best to select –
1584 x 892 (16:9)
or
1584×950 (5:3)
This compares very favourably to the maximum resolution 600D is capable of – just 960×480 – despite being similar priced on the used market. The 50D makes a lot of sense for 600D owners to consider swapping. 60MB/s+ on this 5 year old camera soundly beats both 19MB/s on the 600D's SD card slot and 40MB/s on the Canon 6D's newer SD card controller.
The 3:2 full sensor aspect ratio may seem odd for video but it is coming from a 3:2 sensor and is designed to supply a 4:3 screen, so it made sense for Canon. In order to get 16:9 from the full sensor you can drop to 1584 x 892 or use an anamorphic lens to stretch it to 1920 x 1080 and beyond. Obviously the anamorphic is the preferred choice as it allows you to maintain the full vertical resolution of over 1000 lines. A combo of 50D + Iscorama 1.5x anamorphic gives you 2K raw for less than the cost of a 5D Mark III body. Not bad.
In full sensor mode the camera line skips in common with almost all DSLRs apart from the 5D Mark III and GH2 which use a more video optimised binning process. Fine texture has a more scratchy feel to it than the silky smooth 5D Mark III. There's false detail, aliasing, moire and humming frequencies on very fine detail as a result. Sounds bad but it is actually very subtle and closer to the Blackmagic Cinema Camera in severity, much less than the usual Canon video modes offered by the likes of the 70D or 600D.
In crop mode the issue goes away and you get stunning C300-like ultra-detailed 1080p. The maximum resolution increases to 2000×1080. Macro performance dramatically increases due to the crop factor, so with a lens like that shown below it really is magic for close-ups.
Using a wider aspect ratio like 2.35:1 will give you continuous raw recording at 1920×810. Anything significantly above that is currently limited to a few seconds.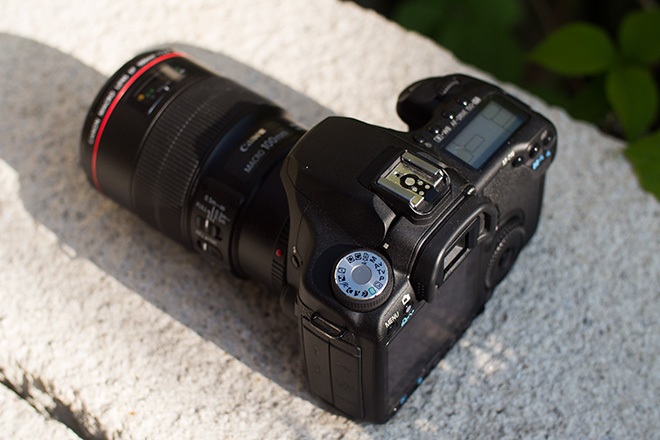 With the current Magic Lantern build you can record full 1920×1080 in crop mode – but the camera writes at 65MB/s, short of the required 80MB/s. The buffer overflows after around 250 frames so you get a maximum of 10 seconds per clip but further optimisations are ongoing – some users have reported 80MB/s write speeds with experimental builds of Magic Lantern.
Clearly the card controller can go a lot higher than 65MB/s – the issue is there's an overhead on the CPU to supply a live-view image. Since the CPU is older than the one in the 5D Mark III, it will take a lot of optimisation from the Magic Lantern developers to make continuous 80MB/s for 1920 x 1080 usable whilst showing correct framing in live view and a high quality image. For monitoring via HDMI, the camera does have a port and it does supply a moving image. Quite amazing for a camera released in 2008 with no video mode!
Timelapse
Raw video on the 50D and 5D Mark III comes in very useful for timelapse shooters. There's no noise from the mirror slap or shutter so if for example your camera is at a hotel room window over night or next door your tent under a starry sky it won't disturb you.
One can also use higher continuous shooting rates like 15fps which would be impossible with the mechanical shutter.
The other advantage is of course that it won't increase the shutter actuation count or wear the mechanical shutter out over time. Finally you can use a low recording frame rate like 1FPS and put the resolution right up to the maximum 2000×1058 in crop mode without the card or camera even breaking into a sweat.
Gotchas
As you'd expect on a 4 year old camera worth $500 used, it isn't quite the all rounder for raw recording that the $3500 5D Mark III is. Exposure in crop mode is an issue when using the FPS override for 24p. It only allows you to use a 360 or 180 degrees shutter speed. Higher speed shutters are ignored. I had an issue also with black levels and magenta casts in the blacks with some settings in this mode and have yet to fully look into what causes it.
Update: Frame skipping is not used for the 24p output, it is true 24fps off the sensor. Thanks A1ex.
Image quality
All the same workflows that apply to the 5D Mark III raw apply to the 50D. As Adobe have the best debayering I used After Effects (Adobe Camera Raw) to apply a very light grade to every shot and output it as ProRes 444.
The sample video above should give you the best idea of image quality, but here are some 1:1 crops from the ProRes 4444 for pixel peeing purposes.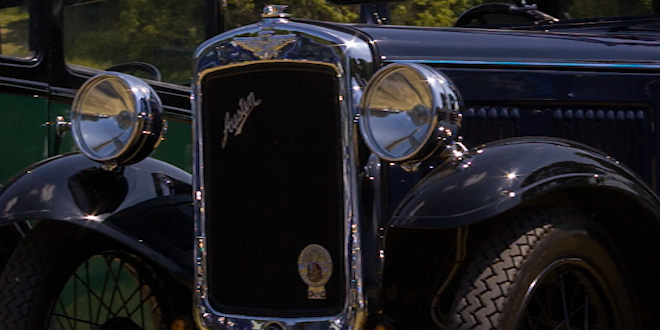 It's a very sharp image but not one entirely free of false detail or aliasing. Some patterns invoke moire but not very regularly. Crop mode is superb of course, the same as a crop of a 15MP raw still…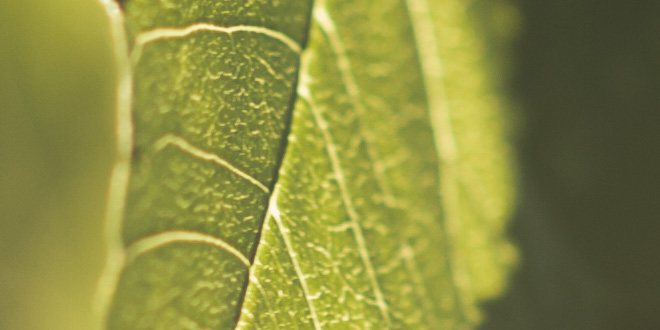 Conclusion
Even at this early stage the 50D is a perfectly usable digital cinema now it is raw video enabled. However it might be worth asking yourself how serious you are about shooting raw. If you are serious then the 5D Mark III is well worth the extra investment. If you are dipping your toes into raw video in order to learn, the 50D is a bargain and it certainly makes sense to swap your Rebel or 60D for one if raw video is a priority. Many will prefer it as a stills camera to a Rebel, not just as a cinema camera, because it has 5D Mark II grade physical control and build quality.
If you want a workhorse camera rather than an experimental creative tool and think raw might not be worth the effort with the odd resolutions, anamorphic lenses, large recording sizes and lack of 24p sensor output, the used Panasonic GH2 is a more convenient option at this price point.
Watch out for my direct comparison between the cameras later in the month.
Pros
Best of the APS-C Canons for raw video
14bit uncompressed raw video at up to 30fps
Good flexibility in terms of resolutions and aspect ratios
Useful crop mode with extremely high image quality
Good dynamic range and low light performance
Superb build quality and extensive manual control
Extremely cheap on the used market and relatively common
Well suited to anamorphic lenses
Bonus H.264 1920x1080p recording mode
Cons
5D Mark III is superior
Full sensor mode resolution limited to 1584 x 1058
Requires anamorphic lens to get the best of the full sensor mode
Moire and aliasing unless using 1:1 crop mode
Although a cheap camera body, requires expensive CF cards
Poor LCD visibility in strong sunlight
No articulated screen as found on newer Canon DSLRs
Glitchy exposure in crop mode, currently
Currently some disturbing bugs such as incorrect black levels and magenta tints