[vimeo]http://vimeo.com/53340005[/vimeo]
A version of this review will appear in the UK edition of Mac User magazine. Check out the subscription here
This review is based on the final retail model (not a pre-production camera or loan unit). I pre-ordered from CVP in London back in April. The camera is currently £2148 at CVP but of course availability is still unfortunately very limited indeed.
The Blackmagic Cinema Camera is the most Apple-like camera I have ever used, in fact the only camera. Like the iPhone it stands out on the market as better than the mass market clones, at least on paper.
Is it worth the wait?
When the Blackmagic Cinema Camera appeared out of nowhere back in April the first thing I thought was "finally a camera designed from scratch for filmmakers that does not cost $15,000" and my second thought was "this is the future, better pre-order it quick".
The short wait to a July release date now seems like a different era altogether but if ever there was a camera worth being patient over, this is it.
Despite being a niche product, at $3000 the Blackmagic Cinema Camera has Apple-like mass market potential. Apple themselves have seemingly embraced it as a flagship product for Thunderbolt and earlier this year during a major product launch the Blackmagic Cinema Camera was seen pictured on a keynote slide hooked up to new MacBook Pro via Thunderbolt. In the same way musicians now use affordable software to mix and record, cinematographers have the Blackmagic Cinema Camera.
DSLR killer
They also have DSLRs of course, and these are readily available at a huge range of specs and price ranges. Does the Blackmagic Cinema Camera beat them on the image quality front? The short answer is yes.
Even in low light it is a performer, which surprised me. This is genuinely a mini Alexa and going back to compressed 8bit 1080p afterwards with less detail, a less organic look, blotchy noise and all those burnt highlights and crushed blacks really is shocking the first time you compare a DSLR to the Blackmagic Cinema Camera. This is a big subject and I am doing a very broad shootout in Berlin with Slashcam at the moment which will be online in a few days. I can't cover everything at once in one review so I am spreading stuff out – low light, dynamic range, resolution – it will all become clear. I'll round up my thoughts about image quality in this review, under the image quality section later in the post.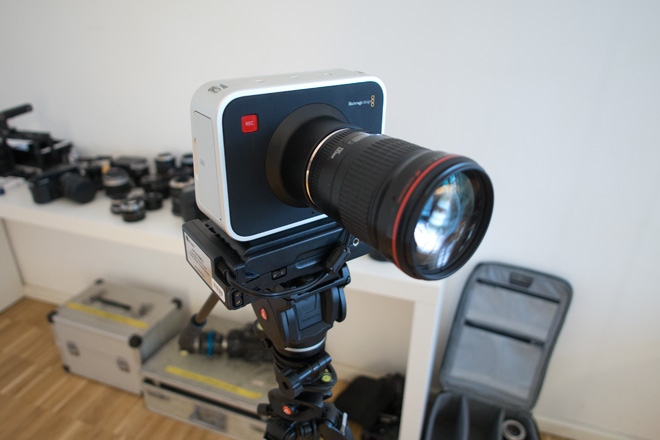 Disruptive
The BMCC has a minimalist approach to design. I'm a big fan of simplicity.
This camera is a disruptive piece of technology that moves things forward. Hopefully the big companies will follow its lead – not in 4 years, but now.
Technology has made cost effective digital cinema cameras a reality but not many companies have actually made one!
Panasonic have served us well with the filmmaker orientated GH3 ($1299) and before that the GH2 punching well above its price tag – but there's no escaping that these are predominantly still photography cameras, rather than dedicated filmmaking tools. Sony with the FS100 (now $4000 used) comes close to 'prosumer' pricing but at launch it cost twice as much as the Blackmagic Cinema Camera. GoPro meanwhile are doing a superb job in the area of extreme sports filmmaking and also with their CineForm raw codec. Canon blazed a trail with DSLR video in the consumer camera business but then seemed to backtrack massively in order to focus on maintaining huge margins on Cinema EOS products. I'm concerned their DSLRs haven't moved forward or innovated enough for filmmakers and they will lose sales.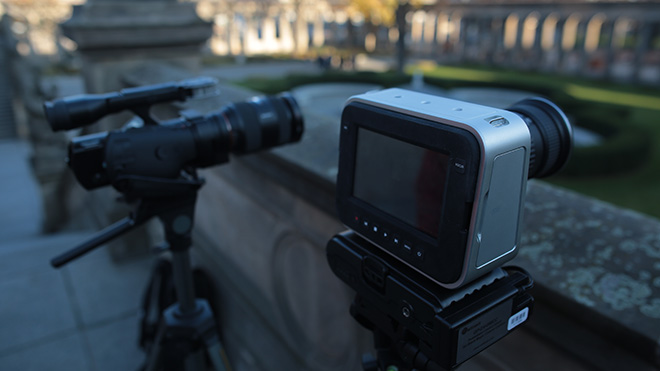 Above: Blackmagic Cinema Camera and Sony NEX VG-900
I think the competition for this camera is the Sony FS100, Panasonic GH3, Canon 5D Mark III and Nikon D800. Aside from the ill-fated Panasonic AF100 most other cinema cameras cost a minimum of $15,000, including the 'bargain' battle tested Red offerings when you add up all the bits. For the 1% of filmmakers, price isn't a factor but for the 99% of us it is. The consumer market is larger than the professional market and Blackmagic Design have taken a good business decision with this low pricing.
Jim Jannard of Red once tried to make such a camera, the aim was 4k for $4k. Blackmagic Design, a post production company from Australia until now had no camera division and no experience of making one. Yet here they are delivering a near-3K raw image for $3k where Red did not. Pretty impressive!
Grant Petty seems to be leading a very engineering orientated company at Blackmagic Design, they're more nimble than giant corporate manufacturers and less political. Canon, Nikon and the rest of the big guys can really take a lesson from Blackmagic when it comes to cinema and video. Already Blackmagic Design have responded to demand for a Micro Four Thirds mount version, no committee meetings or 2 year lead times… They just did it.
The Apple-like nature of the Blackmagic Cinema Camera (BMCC) is in a multitude of aspects. It shoots ProRes, the native editing format of Final Cut Pro. The build quality is up to Apple standards. In fact there's no plastic on the body at all. Rubber is used where plastic would be on a DSLR and the chassis is really tough aluminium. Apple's other major strength is software and the software side on this product is unbelievably good. You will not be getting an application like Blackmagic DaVinci Resolve with your DSLR any time soon. Silkypix anyone? Canon EOS Utility? Blackmagic's great strength is not just in hardware but in software. So important.
The large touch screen is more like a stand-alone monitor for a DSLR but built in. Much more practical than a tiny DSLR LCD but a shame it cannot be articulated to a different angle. It is slanted upwards for tripod use which is better than dead-on straight like the 5D Mark III's screen but shots above eye-level are tricky. The other quirk is that on my EF Blackmagic camera I've had a few aperture-related bugs and the iris control system is more awkward than it should be. You hold the iris button and use the bottom back / forward playback keys to change the iris. Auto-iris is set upon a single press of the iris key, which usually gives you roughly the right exposure depending on shuttle angle, etc. But I prefer to set exposure with NDs not aperture. Why not have dedicated up / down keys instead of the one iris button, or better still a jog wheel?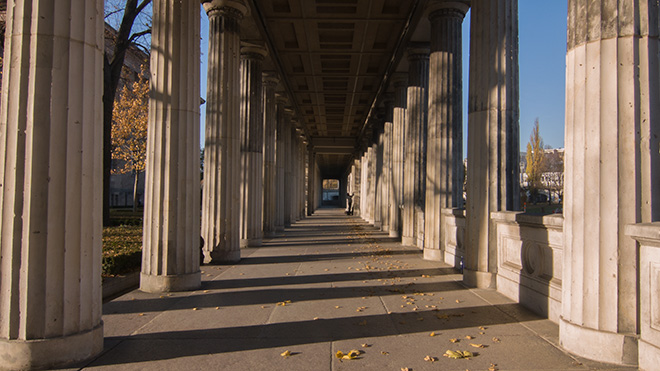 Above: the Blackmagic Cinema Camera eats dynamic range for breakfast
A lot has been said of the Blackmagic Cinema Camera's ergonomics being odd… But iris quirks aside, I don't agree it is ergonomically poor. The extra weight over a DSLR really helps the look of handheld camera work. The controls have very positive feedback so you know that camera is reacting to input. It needs a rig where a DSLR or an FS100 needs a rig – where's the drama? The boxy form factor isn't a problem, rather an advantage because it is malleable to individual needs, it doesn't box you in and the camera is very compact.
The screen is crisp and the double-tap magnified focus assist shows superb quality at 1:1 pixel level. Unfortunately with the current firmware it only magnifies the centre and you can't drag it around on the screen like you can on the Panasonic GH3. This hopefully can be changed in a firmware update. There's also focus peaking on the press of a single physical button and that tends to work well, and stays on in the magnified focus assist too. Generally the camera lets you get on with the shoot and it saves the complexity for post. Just what I want.
The user interface is very responsive and quick to use, with no nested layers of menus to scroll over or dig down through. Despite this simplicity and Steve Jobs-like minimalism on the surface, there's a massive amount of power and depth to it as well. There's no way I can cover everything there is about this camera in a review. There will be books written!
Latitude and 2.5K raw
Shooting with the Blackmagic Cinema Camera, you have to throw the DSLR rule book out of the window.  Until now I've tended to expose more with the highlights in mind, preventing any over exposure which results in these blowing out. The Blackmagic Cinema Camera goes deep into the highlights and I expose by bringing up the blacks and if parts of the scene are over exposed I just don't worry that much. This is an extreme example but just look at the latitude this thing has in raw…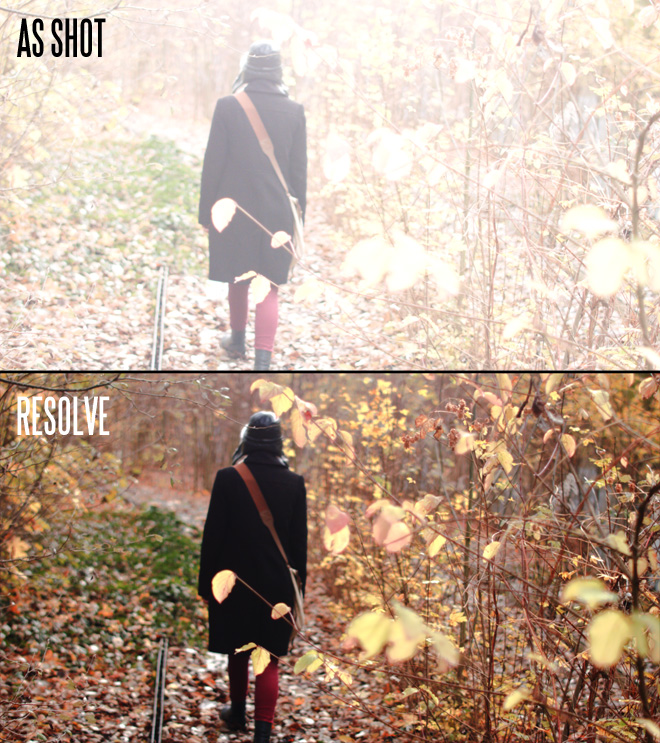 I assumed this shot was dead. No way to bring it back. I was wrong!
You basically get the full extent of ISO from 200 to 1600 in post… And more.
Imagine over exposing a DSLR shot at ISO 1600 which should have been done at ISO 200. You'd not be able to recover that later but with this camera you can.
All this dynamic range (in post!!) and the 2.5K resolution are wonderful to have but you absolutely cannot mess around on the post side if editing raw. You need the right hardware especially the right dedicated graphics solution and tons of hard drives if you plan to archive regular work in raw format.
Editing hardware for raw
At the bottom of the price scale you can get away with a $150 NVidia GeForce 560 Ti 1.5GB. Resolve doesn't run well on my 2011 MacBook Pro / ATI Radeon even though the graphics card was cutting edge in the Apple line-up only last year. ATI cards use Open CL and Resolve prefers NVidia CUDA to process video. (The solution for 2011 MacBook Pro users is to try Adobe SpeedGrade instead – this is a big subject and I will write more about this in a future article).
I'd happily shoot ProRes or Avid DNxHD on this camera because the image in 1080p is very good. Good detail, grades well from the flat film-mode profile. There's also a Rec. 709 video gamma mode if you want punchy material straight out of the camera like on a DSLR rather than grading from a flat image profile.
The dilemma however is that 2.5K is a big step up from 1080p and you see this on a display which supports 2.5K like the Dell U2711 or new MacBook Pro Retina. It is hard to go back to old 1080p when you see this. 2.5K raw also upscales to 4K better than 1080p.
There's no 2.5K ProRes mode so you have to transcode the 2.5K raw to 2.5K H.264 or CineForm in Resolve. Then you are left with a difficult decision – whether to dispose of the raw material or archive it. At 7GB per minute or 45 minutes per 240GB this isn't a decision taken lightly.
If you're a creative filmmaker doing one very important short film a year, this is less of a problem. If you're a production house or a regular shooter churning stuff out in 1080p it makes absolutely no sense to shoot raw. But artists like Tom Lowe of Timescapes or myself love the challenges and the extra image quality is FAR more important to me – despite the slower workflow and insane space requirements.
Of course it is entirely up to you to decide which format is right for you and what kind of shooter you are. The camera gives you a choice! A lot of the fuss about both the 'difficulty' of shooting raw and whether it is needed should be entirely ignored. It isn't difficult at all. You press a button, and your hard drive fills up! This situation will change as time progresses.
Since I was born, the cost of 1GB of storage has reduced from $300,000 to 10 cents.
1981 $300,000
1987 $50,000
1990 $10,000
1994 $1,000
1997 $100
2000 $10
2004 $1
2012 $0.10
Right now, drives are coming down in price by the month.
I need raw. I love raw. And so will a great deal many more users of this camera, especially professional photographers at the highest level who are used to a raw workflow in their stills day job and don't want to compromise when it comes to motion. It can save your ass, speed up a shoot, save on the lighting complexity and costs, take the risk of out operating the camera and in the end save you possibly more money than it costs in hard drives!
Windows rig for raw
The most effective way to edit raw without throwing out your Mac or breaking the bank is to invest in a Windows PC. Just be aware that you will lose your hair after a fortnight of constant FAFFING about. Windows is not OS X. It never 'just works'. You need to make sure drivers are updated and that the planets are aligned. If you buy a very fine Dell XPS second hand like I did only to discover it lacks built in WiFi and the operating system is in German, all I can say is – be prepared for hell. Nothing is simple in Windows land. Those who like tinkering will understand and have probably long mastered this (as I did as a PC user 6 years ago) – but those from a predominantly Mac background will likely weep several times with unrelated-to-editing system tasks before their PC DaVinci Resolve editing rig finally works properly. Or even pairs with their Bluetooth keyboard. Or read the BMCC SSD because the camera only reads Mac formatted drives and Windows… You've guessed it. You need a $50 driver for that! Check out Mac Drive 9 Standard – works great.
The pain is probably worth it to most. To get the same performance on a Mac Pro as I do on my $999 Windows PC, I'd have to give a hard earned $5000 to Apple… AND have the hassle of swapping out the ATI graphics cards for NVidia with CUDA support. Truly crazy situation and something Apple really need to address. Their iMac GPUs are based on mobile models and their Mac Pros are rather over priced. You really need a beefy desktop NVidia graphics card – the ones gamers use – to edit raw with Resolve on a Mac.
Resolve as an editing tool
DaVinci Resolve may conjure up thoughts of little understood Hollywood colourists and production hardware which wouldn't look out of place on the bridge of USS Enterprise but it isn't actually that complex. It even has a Final Cut Pro 7 style multi-track video timeline and editing functionality, so you can deliver the entire film from Resolve if you need to without further work in Premiere or Final Cut. I found myself very happy to use Resolve for editing raw as well as grading.
The only thing missing for me was multiple audio tracks, added plugins and features I use in Premiere, for slow motion, etc. You can simply render out the footage (with camera recorded audio) from Resolve's timeline and fine tune the edit in the usual NLE package of your choice. With a suitable graphics card the final rendering performance in Resolve is much faster than Premiere Pro CS5.5 delivers a DSLR timeline with the CPU, almost real-time 24fps in fact.
Image quality
Strangely, I really don't feel this camera has had the plaudits it deserves on the image quality front yet. Why not? It is utterly incredible.
Resolution in 1080p is up to the standard of the Canon C300 which is remarkable enough for a $3000 camera yet in 2.5K raw it exceeds this camera and almost every camera on the market aside from 4K models and the 2.8K Alexa. It isn't just 2.5K, it is good 2.5K.
Also, for 1080p delivery ProRes is a better codec than on the Canon C300 and it also records in Avid DNxHD. Apple and Avid native editing right off the camera is a far superior solution to any so-called broadcast ready MPEG codec!
All this is huge stuff!! And $3000!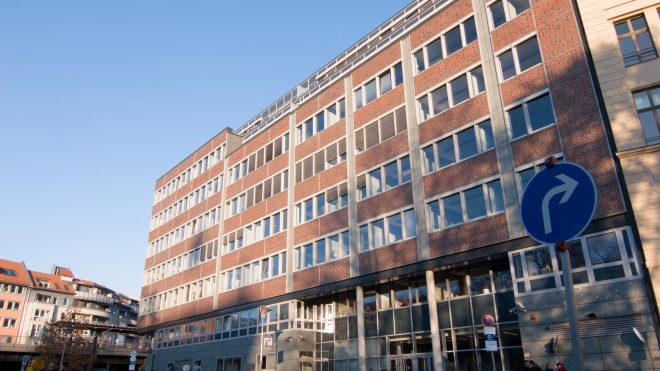 In terms of moire and aliasing it stands up well. On this fine brick pattern for instance, no real issues. Click it to enlarge. In fact I haven't had any real-world problems yet but that isn't to say there aren't any. There's some issues with micro-moire on very fine textures (very faint outlines of red or green pixels which don't shimmer and can be removed in post) but you have to really pixel peep and it isn't noticeable otherwise. If you remember the 5D Mark II and the way it used to give some false colour aliasing and false detail over very fine textures, this is similar but the output is giving far more detail to begin with and there's not the same propensity to flare up in moire hell because the sensor isn't downscaling like on a DSLR.
One of the biggest surprises I had was to have my trusty Panasonic GH2 throw up moire where the Blackmagic Cinema Camera had none. This happened whilst setting up the next test shot below. Now in real-world shooting outside of just tests and charts the GH2 hardly ever suffered from moire. I never had any real issues in all of the 2 years I was using the GH2!! It is pretty safe to assume this isn't going to be a big problem on the Cinema Camera.
Smoother gradation, more film like image
The following shots aren't a moire test, I plan to do one later this week on a chart with Slashcam.de.
These are to test gradation, banding, highlight fall off and colour.
Bear in mind these centre-crops are an 8bit JPEG on the web so it doesn't really do the Blackmagic Cinema Camera proper justice but still the difference is clear.
All test shots are F2.8, ISO 800…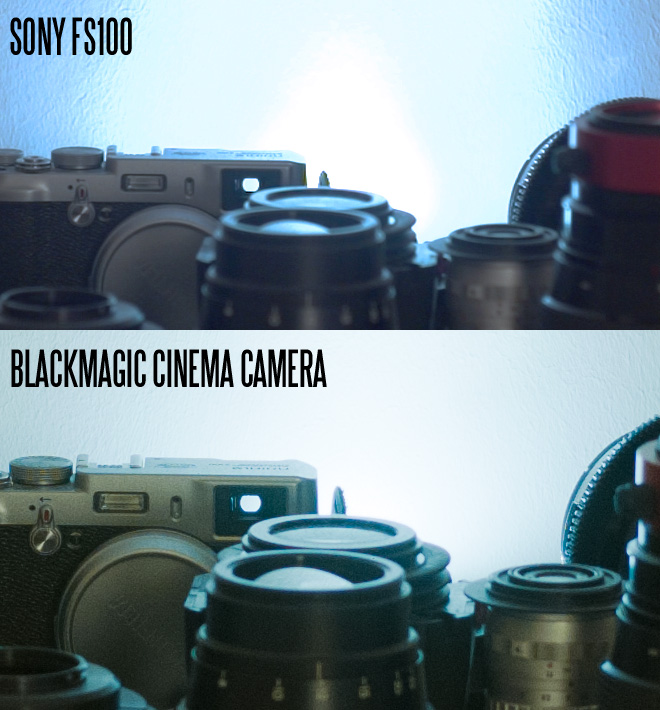 FS100 is banding hell in the highlights!
I have 2 remarks. First is that 2.5K does make a different over 1080p – much nicer resolution and a finer grain of noise. Look at the silver lens barrel bottom right and the black grip on the Fuji X100. Secondly, with 12bit raw you really can have as gentle or as steep roll off from the highs and lows as you want, all in post. Here I tried a very gentle slope, bringing the shadows up and recovering the highlight in the middle. On the FS100 shot believe it or not I did exactly the same and look what happened… It fell apart – badly. The highlight roll off is practically in 3 stages!! I wasn't able to get it as flat or as organic looking. And I like the FS100!
The Blackmagic shot isn't as punchy as the FS100 in this example nor is it meant to be. That punchy contrast is a shortcoming of the FS100. I graded for a low contrast, gentle roll off and the FS100 was not capable of giving me that. The Blackmagic stuff can be graded for a punchy high contrast look if you need it.
Keep in mind the above Blackmagic shot as we turn our attention to the GH2 and 5D Mark III.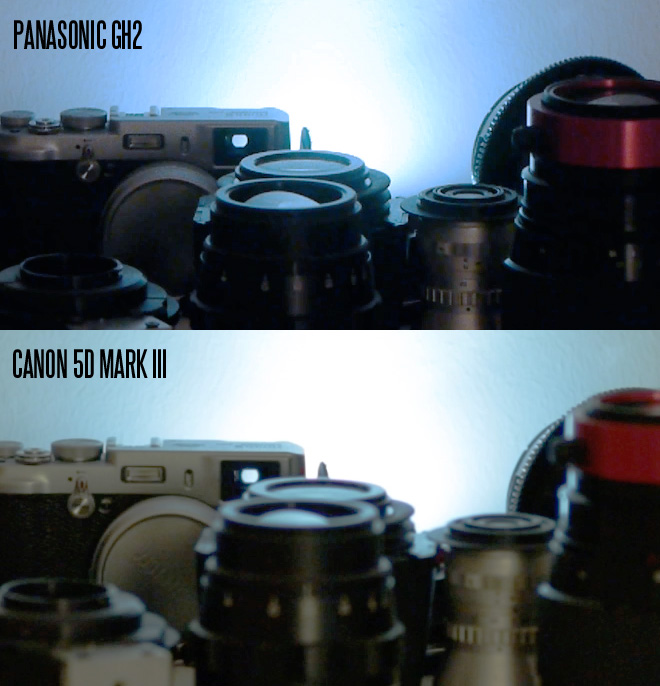 Now the 5D Mark III does better than the FS100 in the highlights but the shadows are crushed and noisy. On the GH2, shadows and gradation can be weak-points and it shows pretty badly here. Trying to match it in post to the Blackmagic on this test was impossible. There's some banding where smooth gradation should be and absolutely nothing there in the shadows despite my attempts to lift them. Exposure was identical on all shots but those blacks just were not recorded on the GH2. Look at the camera grip, it is jet black, the detail has gone. As with all the other cameras aside from the Blackmagic, highlights are also burnt on the GH2 and there's a much harsher electronic look around the edge of objects next to the light source.
Even when converted to 8bit JPEG for the web, the Blackmagic is in a different league to the FS100 and the current cream of the crop DSLRs for handling of smooth gradation. Click to enlarge: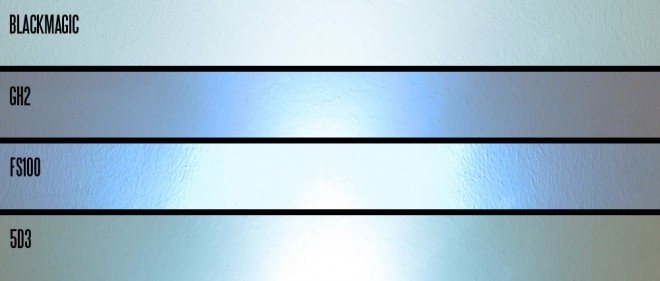 Now if you're wondering what this has to do with a cinematic image, the key to this is how the eye sees. None of the distracting electronic artefacts you see in the strips of tones and shades above should be there. They're not natural. Not cinematic. The Blackmagic Cinema Camera is more natural. When you want more contrast between bright and dark areas of the image you simply use a steeper curve in Resolve – and in doing that, the image responds beautifully. It doesn't get a bad case of banding or weirdness and it doesn't get burnt out.
The resulting full frame is smooth and cinematic, and looks more organic than the same shot on a DSLR.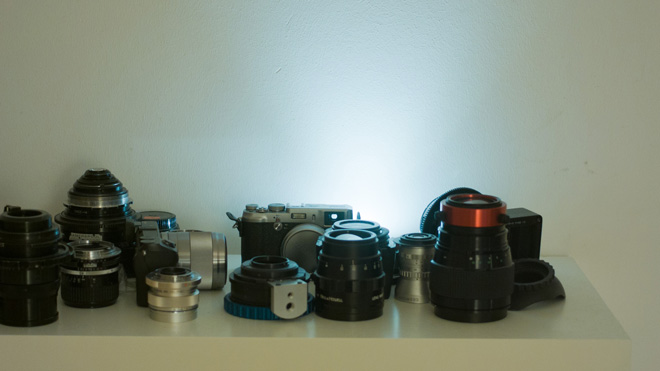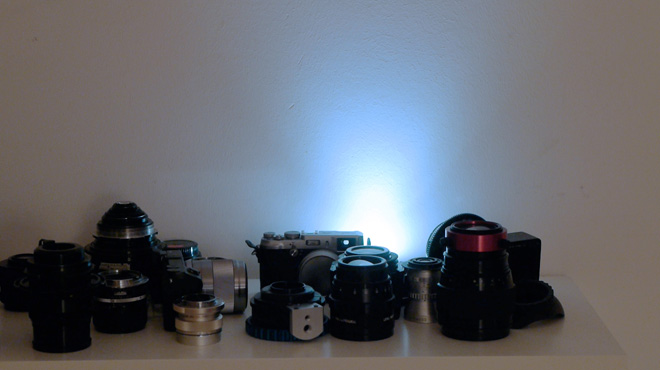 Of course the bottom shot is from a DSLR.
When you chop all this stuff up and present it on a blog by the way, the differences are far less than when you see it on a job, or in a theatre, or on in motion on a 2.5K display.
The verdict is clear – this camera is an extremely cinematic beast.
Next I have graded two shots the same in Resolve, to reveal optimal highlight and shadow detail just before the point where the noise in the shadows got too much or the highlights began to fall apart. Unfortunately on the 5D Mark III the highlights fall apart by default in-camera before grading, so easily do they burn out. The Blackmagic Cinema Camera here is all over the 5D Mark III producing a far more life-like image as the eye would see it, tons more latitude, crisp detailed blacks and none of the extremely sudden fall off in the highs and burnt out highlights.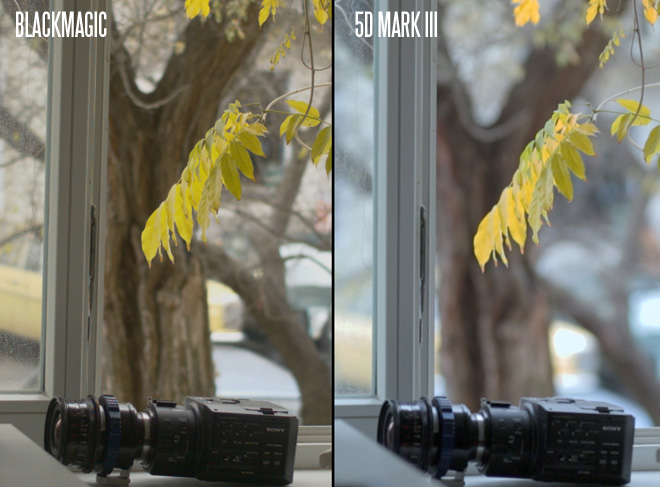 The Blackmagic shot was graded in Resolve using the film dynamic range and the cinema camera LUT applied.
How much of the dynamic range is usable? To my eye – a lot. How good is it in low light? Actually very good. From my early impressions of low light, you have to boost a DSLR to ISO 6400 just to match the black level on the Blackmagic Cinema Camera at ISO 1600. In doing that you get far less dynamic range on the DSLR and any normal-light areas or specular highlights get burnt out. Not so on the Blackmagic.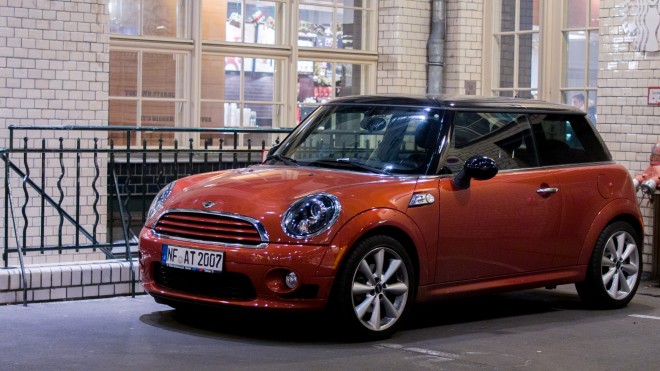 Above: low light test at the equivalent of ISO 1600 on a DSLR, shot at 360 degrees shutter (1/25), F2.0. Click to enlarge to 2.5K
I will have much more on low light and other Blackmagic related articles on EOSHD later this week so stay tuned for footage.
Sensor size
The Blackmagic Cinema Camera has the same field of view as the Olympus OM-D E-M5 in video mode (with IS enabled you get a small further crop on that camera). The Blackmagic is 2.3x crop. Micro Four Thirds is 2x crop and the Panasonic GH2's multi-aspect sensor is 1.86x crop in 16:9 allowing for a wider than 4/3 ratio sensor.
Canon APS-C is 1.6x, Super 35mm and the FS100 is 1.5x and full frame is of course 1.0x, no crop factor to consider.
I was able to match the field of view on the BMCC to my 5D Mark III, Sony FS100 and Panasonic GH2 by using the Canon EF 40mm F2.8 pancake on the Blackmagic, 90mm on the 5D Mark III, 58mm on the FS100 and 45mm on the GH2. The BMCC has noticeably less of a shallow depth of field at 40mm F2.8 than a full frame sensor enjoys at 90mm F2.8. To compensate you need to shoot from further back with a longer focal length and faster aperture, it also helps to bring your subject closer to the lens.
Is this a deal breaker? No way.
This is precisely what I've been doing for the last 2-3 years on my Panasonic GH2. It is just that the shallow depth of field effect is more pervasive on the 5D Mark III. This can work against the image as well as for it. It isn't always desirable to have. The Blackmagic Cinema Camera is certainly easier to focus. In low light where stopping down to F5.6 would kill the exposure on full frame, you can keep it at F2 and enjoy manageable focus.
I feel with any sensor smaller than 1″ (Nikon J1, Sony RX100) or smaller than Super 16mm you reach the point where the aesthetic drops off in a bad way. The Blackmagic Cinema Camera's sensor is not at that point and can safely be considered 'a large sensor camera' in video terms.
Lenses
Here's what I've been using so far on the Blackmagic Cinema Camera:
Tokina 11-16mm F2.8 – versitile wide angle on the Blackmagic camera, not that there are many other alternatives. Less distortion than the Sigma 8mm and faster aperture
Samyang 35mm F1.4 – a good standard lens, not too long. Sharp wide open and that fast aperture comes in very handy for both shallow DOF and low light
Canon 135mm F2.0L – not a cheap telephoto option but a very very good one
The new Canon EF STM 40mm F2.8 pancake works on the camera even though the focus ring is fly by wire. I've had no issues with it. Prefer the Samyang though! The pancake is far better on the 5D Mark III where you get a nice mild vignette wide open and a much more shallow depth of field.
The 11-16mm Tokina is equivalent to a 24-35mm wide angle on the 5D Mark III.
I will of course be trying my anamorphic lenses on the Blackmagic Cinema Camera. Much more to come from those.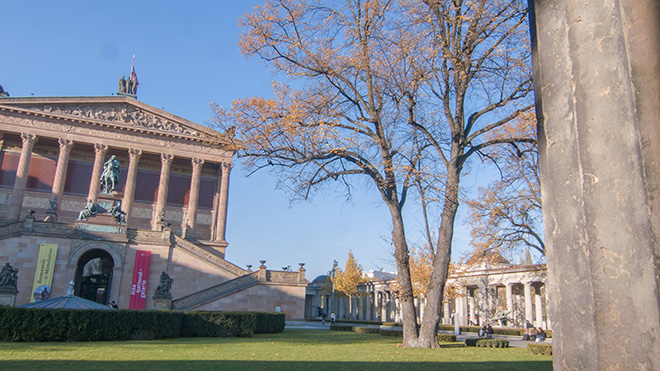 Above: a wide angle isn't a problem on the Blackmagic Cinema camera
What about the camera mount version – EF or MTF? The Canon EF mount is actually quite adaptable, you can use Contax Zeiss, Nikon F, M42, Leica R and Olympus OM. Your Canon EF and EFS lenses won't work on the Micro Four Thirds mount without an adapter which does aperture control electronically and there's not really a decent one of these on the market yet in my opinion. What is enticing for me about the Micro Four Thirds mount Blackmagic camera to come in 2013 is that I can use OCT 19 anamorphic LOMO lenses on it, as well as PL and Leica M, plus Canon FD glass. To use my Voigtlander 25mm F0.95 and SLR Magic 12mm F1.6 on this camera would also be great for low light.
However a Blackmagic Cinema Camera Mark II with E-mount and Super 35mm sensor would be even more desirable. The Metabones adapter for EF to E-Mount allows your Canon glass to work pretty much perfectly on E-mount. This way you have best of both worlds and no crop factor to consider over the normal cinema standard. You could use the same cinema lens on an Alexa and BMCC Mark II and the field of view would be the same.
Conclusion
12bit raw might be the headline spec but it isn't all the camera does well.
When people didn't have 24p, frame rate was what made the fabled cinema look. When people didn't have large sensors, shallow DOF was suddenly the cinema look. Inundated with large sensors and shallow DOF, some might now consider a raw codec as an essential part of the cinema look. All this kind of thinking is flawed. The cinema look is about carefully balancing every single aspect and minimising the weird stuff. Get rid of the compression, get rid of the banding, the stepped fall off to highlights, increase the resolution, use a sharp lens, an intra-frame codec, 24p, the list is almost endless!
Thankfully the Blackmagic Cinema Camera does exactly that – minimising the weird stuff and making the most of the good stuff.
The Blackmagic Cinema Camera produces the most organic, least electronic looking and most cinematic image ever outside of Arri, Red and Hollywood – and it costs just $3000. Extraordinary stuff.
Like the people at Arri, the design team at Blackmagic clearly knows what makes a cinematic image. None of the DSLRs have the same organic feel and lack of digital artefacts that the Blackmagic Cinema Camera is blessed with. Why can't they give us that better codec? Why can't they give us less moire, a finer grain of noise, more detail? Why can't Canon, Sony and Nikon put high bitrates and intra-frame codecs in there? The answer is that they have carved up the market into consumer / pro and stills / motion. Blackmagic are not carving up the market, rather creating a niche for themselves. It just so happens that their niche is a lot better in terms of performance than the entire mass market put together.
It isn't without pain though. The pain of waiting. The pain of investing in hardware to edit raw on. The decisions about rigging, batteries, SSDs. The pain of learning a raw workflow, of transcoding, rendering, of getting to grips with the admittedly very intuitive DaVinci Resolve for the first time. Actually pain isn't the right word. I've enjoyed all of this process, it has been an adventure – but some may not.
If you don't have a selection of lenses to suit the sensor size or lens mount that could be a considerable extra investment too and a selection headache. It won't be worth the artistic gain in image to some.
This camera and especially future versions have the potential to challenge the big players in cinema cameras and DSLRs – but in my view the sensor supplier should be changed in light of 'dirty glass' issues and CMOS updated to Super 35mm size. Aptina (supplier of the only good part of the Nikon J1 mirrorless camera) do some interesting CMOS sensors and custom designs, it would be great to see Blackmagic partner with suppliers who can help them mass produce this camera without diluting the raw power it wields in terms of the image.
If I were to sum up the Blackmagic Cinema Camera it would not be a DSLR killer  or Canon C300 competitor. It is a completely new class of camera. It is a baby Arri Alexa. And there's no higher artistic praise to bestow on a piece of camera hardware than that.
Pros
Cinematic overall output
Under the price of a ready to shoot Scarlet it beats everything for resolution & dynamic range including Canon C300
Film like noise grain
Much more latitude in the highlights than a DSLR
Black detail can be pulled up more than on the FS100 and DSLRs
Very high build quality with no plastic used at all (rubber and metal)
DaVinci Resolve is superb editing package and colourist's dream
Responsive in-camera playback of raw
Responsive touch-screen and user interface
Thunderbolt and HD-SDI, no wobbly HDMI. Robust SSD port and card door
Large screen negates need to use external monitor or EVF in many situations
Straight forward and minimalist approach to design of both software and hardware
Superb battery life with external battery solution, internal battery useful to have as a back-up
Affordable media
Affordable raw editing with correct GPU on a PC
The camera has 'soul' unlike many mass produced products
Cons
Potentially large extra investment in lenses, hardware, etc. for some shooters
No built in ND filter
No Super 35mm sensor size
No HDMI port for lower end external monitor / EVF options
No global shutter mode, rolling shutter not the best
Cinema DNG raw not as space efficient as GoPro CineForm compressed raw
No 2.5K recording option other than raw (2400 x 1350 80Mbit Intra-frame H.264 would be nice option for those who only do minimal grading)
Screen not articulated (difficult to see from low angle when camera is above eye-level)
Narrow viewing angle of LCD panel compared to DSLRs (polarises quite easily)
Poor screen visibility in strong sun light
Electronic aperture control on EF lenses is fiddly – should be two buttons or a jog dial
Final packaging issues – debris inside the lens mount on some cameras shipped so far
Fluff and debris tends to cling to rubber on rear of camera and cannot easily be wiped clean