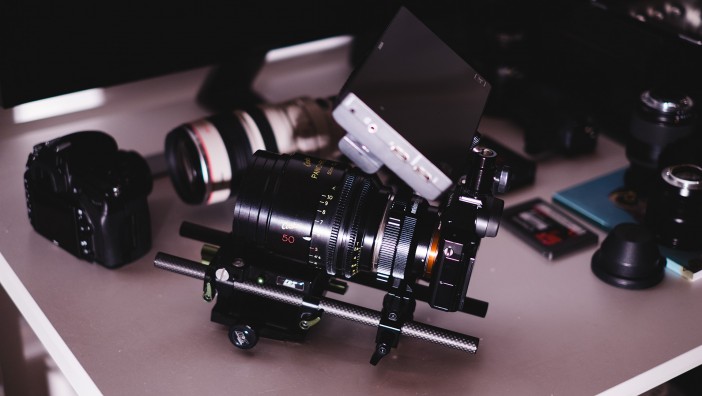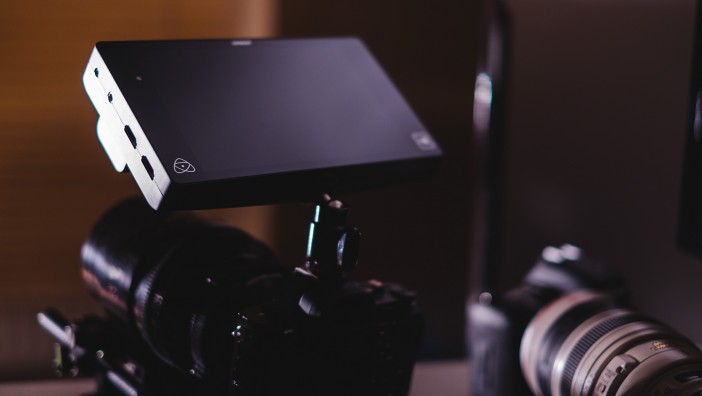 [pullquote]The Shogun is $1995 and available at B&H here
Comment on the forum[/pullquote]
This is an early look for now, my unit has only just arrived!! I will be posting some ProRes samples in 4K from the A7S later this weekend.
This is a device that's set to unleash total magic from the Sony A7S in 4K. It also offers a way for Panasonic GH4 users to record 4K in 10bit to ProRes rather than heavily compressed 8bit 4:2:0 H.264. For the Samsung NX1 it is also compelling, offering us a way to bypass the compression of H.265 altogether (and the lengthy transcoding stage), instead going straight to 4K ProRes in various flavours.
It's also an IPS 1920×1200 field monitor, so detailed you can nail focus on without even having to dive into the focus assists. The monitoring function is ably assisted by one of the best touch screen user interfaces on the market and recording can be triggered from the camera (the A7S does this already while the GH4 awaits a firmware update in January for it).
It's a tantalising prospect, so let's take it out of the box and get acquainted with it!
Philip Bloom is also shooting with the Atomos Shogun at the moment so do keep an eye out for his forthcoming views as well. The firmware upon release is fully functional as far as monitoring and recording go. Playback is 1-2 weeks away and will be added to the units already shipped with a simple firmware update.
Vs the Odyssey 7Q+
It's interesting to see how the Shogun stacks up against its only real rival – the new Odyssey 7Q+ from Convergent Design. Both are high spec devices but I can't help feeling the Shogun is better value for money, especially for A7S users.
The price per GB of storage is 3x higher on the Odyssey 7Q+ due to proprietary media, no support for off-the-shelf 2.5″ SSDs. Recording 4K to ProRes is no laughing matter when it comes to file sizes. A 1TB drive is what I recommend and I can simply walk into a consumer electronics store in Berlin and buy one for $450 / 350 euros. They have really plummeted in price over the last year or so, yet read & write speeds are in excess of 500Mb/s, at least on paper, whereas the cheaper drives of 2013 used to hover around the 200Mb/s mark for write speeds. The same 1TB solid state media for the Odyssey 7Q+ costs $1300. The Odyssey appears to be aimed more at pros and the Shogun at both enthusiasts and pros. What's more it comes with a battery, a high quality flight case, XLR breakout leads, docking station, 5x master caddies for your SSDs, CFast adapter and charger. The Odyssey 7Q+ ships with an AC adapter and that's it. The lack of a case to safely transport such an expensive screen is disappointing. The Odyssey 7Q+ is $300 more expensive too. $2295 vs $1995 for the Atomos Shogun.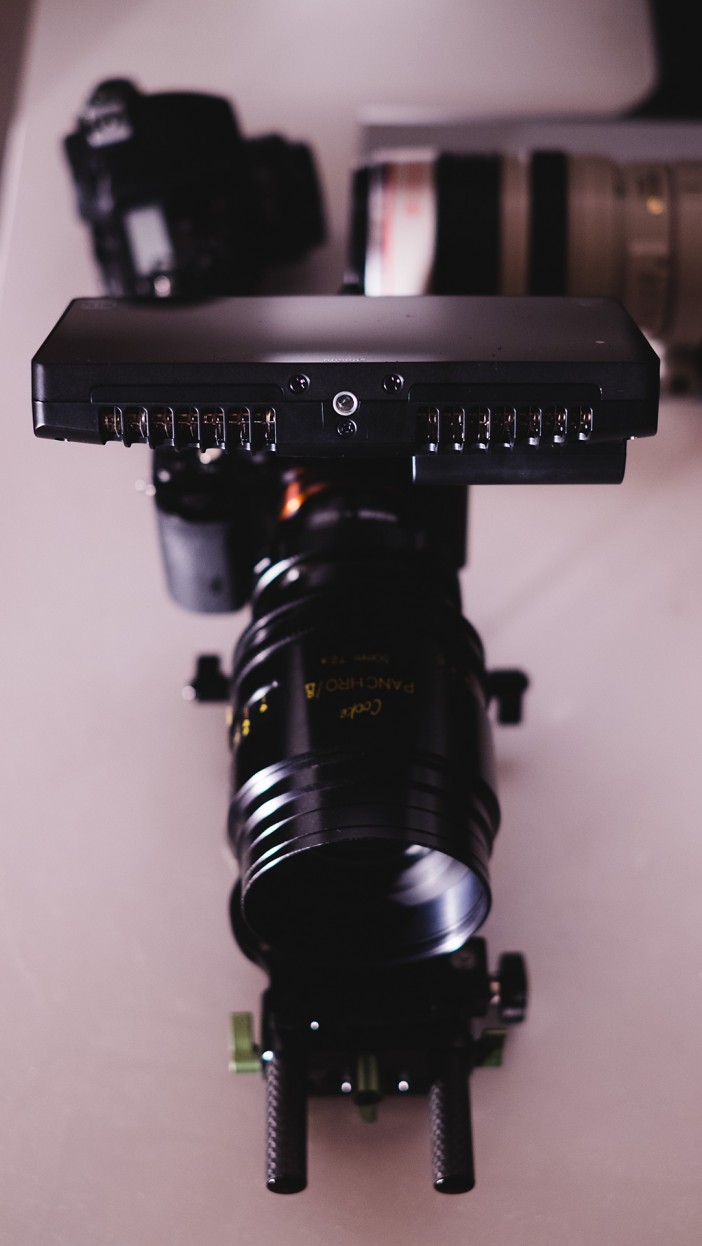 The saving on media snowballs when you consider this… One feature that REALLY sways me towards the Shogun is ProRes LT. When shooting 4K your file sizes in HQ are going to be very very big. I find the quality difference ineligible between LT and HQ but for 4K the data rates differ by approximately 300Mbit to 800Mbit! The Odyssey only offers HQ. Something to bare in mind if you will be shooting a lot of material.
The approach on the monitoring side is also very different. We have OLED on the Odyssey, IPS-LCD on the Shogun. Both have their advantages and disadvantages. OLED panels are more costly and resolution-limited, thus partly explaining why the Odyssey is more expensive and 720p to the full 1080p of the Shogun. OLED has deeper black levels, punchier contrast and superb rich colour saturation but IPS isn't far off at all. It is what Apple use in their Retina displays on Macbooks, iMacs and iPhones so doesn't lack for quality. Sadly I don't have an Odyssey 7Q+ to compare the Shogun with hands-on at the moment but I am sure my forum users will share their experiences too.
The Shogun is 100 grams lighter than the Odyssey but the latter has a heftier array of SDI inputs and outputs. These allow it to take a quad-stream or dual-stream video feed over SDI. Useful for Canon C500 users but a moot point for Sony A7S owners.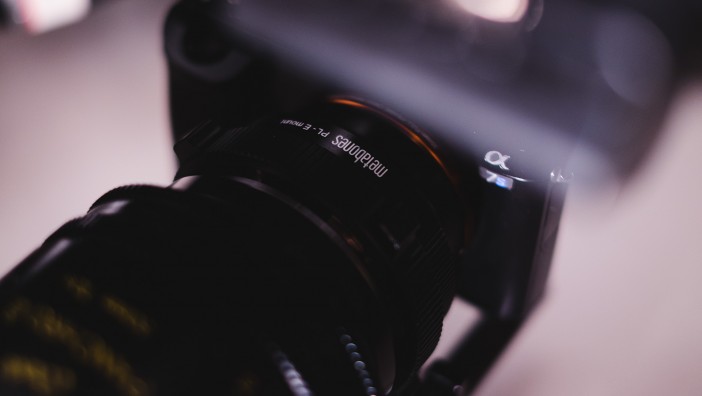 Both recorders can take a raw output over SDI from the few cameras that currently support this. The Sony FS700 and Canon C500 are two. The Odyssey can take the lovely 2K raw signal from the FS700 at up to 240fps. The FS700 also does 4K raw and the Odyssey can munch away on that. The Shogun is a little less clear in terms of raw recording compatibility but on paper it does do 4K to Cinema DNG format. It also offers high speed recording at up to 120fps for 1080p though I need to research a little more into exactly what cameras this works with. I don't think the 120fps on the Shogun is raw. The Samsung NX1 does 1080/120fps internally but I haven't yet tested whether it can do it over HDMI! I doubt it! I'm curious to find out if the Shogun can take the 4K 120fps raw output from the Canon C500 too as I know the Odyssey 7Q+ can. Via HDMI I believe the Odyssey is a little more limited, topping out at 60p.
Both will take the 10bit output of the GH4 via HDMI. I'm very curious to see if this actually makes a big difference to the image. It should certainly be an advantage for extensive grading and keying work.
First impressions hands-on
Initial impressions are that it is much lighter than I had expected which is fantastic. I can just leave it in the hot shoe like the rig shown in the photos. The 2600mAh battery that ships with it is the same as the one that came with the Ninja Star, it's tiny but higher capacity than a Canon 5D Mark III battery. You can of course slot in a larger Sony battery (same as the FS700 uses). Too early to form any opinion of battery life yet as I haven't had the chance to shoot with it so far.
Setting it up is straight forward but you need to supply your own HDMI cable. The Lindy Micro HDMI to full size HDMI cables are my choice, very slim but Atomos also do their own, which are coiled for higher flexibility. The locking guard for the A7S from Sony prevents any unwanted wobble in the tiny camera-side port.
I am using the new Metabones PL adapter for E-mount here with my Cooke Panchro S4i Mini 50mm T2.8 cinema lens. I also have the Hot Rod Camera PL adapter for my GH4 so I can use these lenses on both cameras. Just need one for the NX1 now!
The image the A7S is going to give in full frame 4K mode will be insane but unfortunately the Cooke lenses don't cover the full frame sensor, they are designed for Super 35mm. It will be very interesting to see how the APS-C crop mode on the A7S works via HDMI in 4K mode. I'm expecting it to be 2.8K upscaled to 4K a bit like how the Arri Amira does it with ProRes. Equally the Samsung NX1 with a 4K Super 35mm sized sensor will be good to try with the Cookes. I am told by Atomos that Samsung are working with them to finalise compatibility with the NX1 but in most modes it should work already.
Stay tuned for part 2 on Monday and more from me over the weekend via EOSHD on Twitter and the forum.