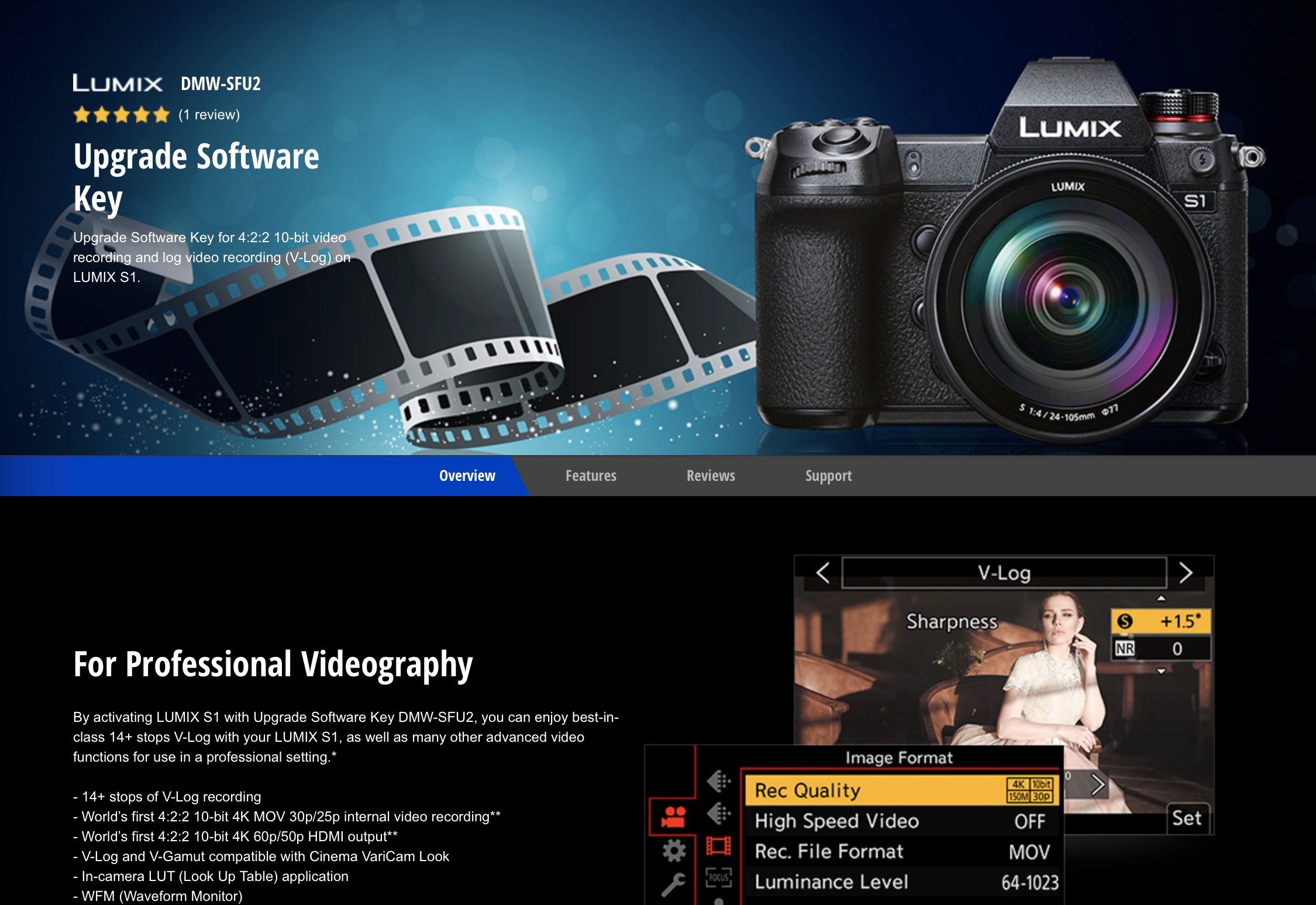 Today the Panasonic S1 gets the new V1.2 firmware update which brings the capability to unlock the catchily dubbed DMW-SFU2 upgrade capabilities. Full V-LOG (not "L"), Cinema VariCam colour science (V-Gamut) and 10bit codec upgrade to 4K 4:2:2 150Mbit are the main features.
As well as that there's LUT support in camera, high res 24bit audio and other exciting improvements.
The S1 V1.2 firmware is available from Panasonic here.
Then you will need to obtain the Upgrade Software Key SFU2.
In the UK and Europe, Panasonic are running a redemption scheme for people who have already bought an S1.
Here you can claim the £179 / €199 upgrade key for free.
Meanwhile in the US B&H have the upgrade key here, but the release date says "late July".
Please do let me know on the EOSHD Forum if you find the key in stock outside Europe.
It ships in a physical packet.
Here is how the purchase and installation process works: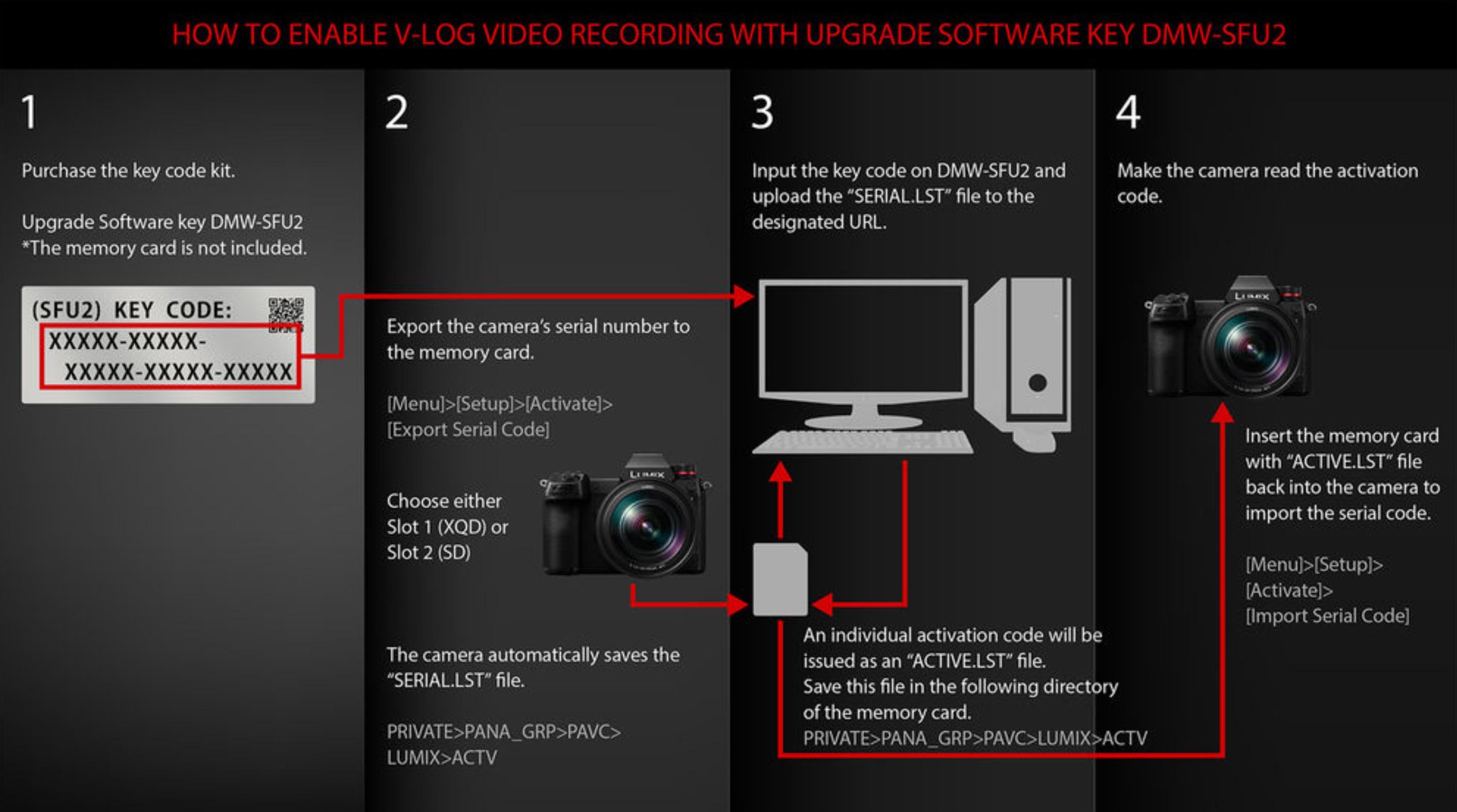 More Panasonic S1 activation instructions here (the process is the same as the GH5 codec upgrade). Features list here.
Now, Panasonic know my feelings on this rather convoluted process since the GH5 upgrade key. I feel they can greatly improve and streamline this in future, as it isn't exactly AppStore convenience!
It seems physical box retailers want a share of the pie, but as a user I don't want to have to wait for a physical box for a software key to be in stock and also wait for shipping. In fact with the GH5 upgrade key, it physically went out of stock… This should happen with an upgrade key and can you imagine the losses incurred if an iPhone photography app did this at the peak of popularity??
New colour science from film world
I am mega excited to see the new V-LOG profile and V-Gamut. The VariCam's colour science has a lot of fans in the film industry.
The codec upgrade is very welcome, in fact 10bit 4:2:2 a first internally for any full frame camera.
It is however is in H.264 format, not H.265 – so it will be interesting to see how the smaller file sizes of 72Mbit H.265 stack up against H.264 at 150Mbit/s. The S1 already shoots 10bit albeit with 4:2:0 colour sampling, in Hybrid LOG Gamma HEVC mode.
I'll be doing a comparison between this and the new V-LOG 10bit 4:2:2 mode.
There is no ALL-I 400Mbit/s option like the GH5 or upcoming S1H.
I think for most people the upgrade will definitely be worth it and a bit like getting some of the best bits of a S1H early for a little extra cost (and weather sealed with no fan outlet).
And for those who will get it for free in the UK / Europe, it's the bargain of the century.
I will bring you my initial thoughts on the upgrade tomorrow once I've shot with it.