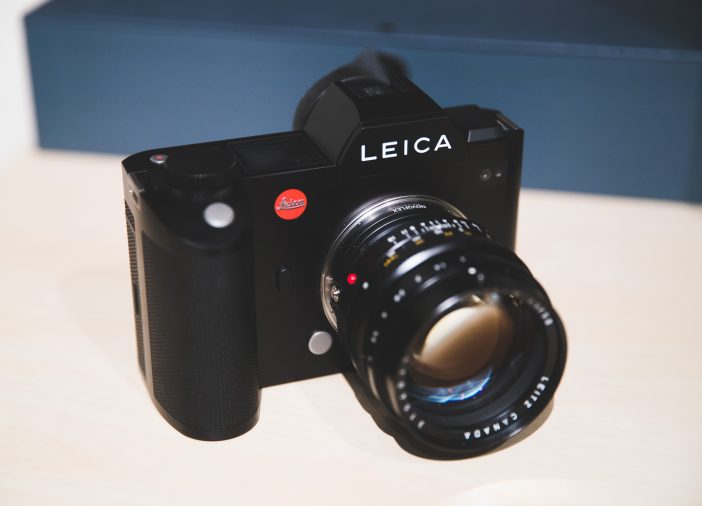 What do you upgrade to once you get bored of Sony and Panasonic?
I went to find out.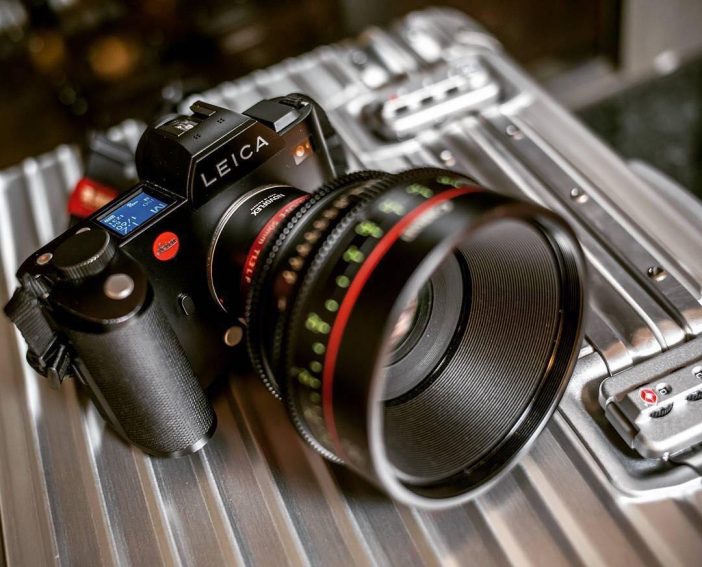 (Photo by Robin Wong)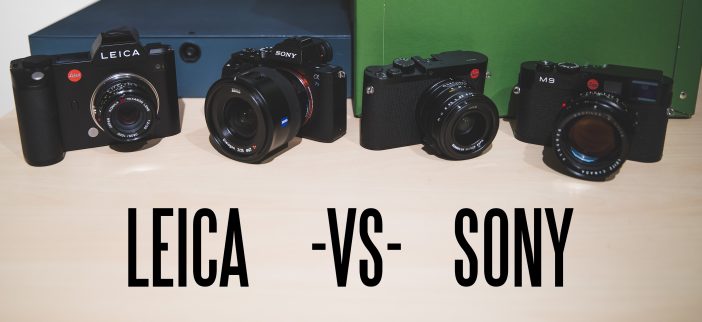 Until 4K medium format comes along, we have to make do with the Sony monopoly on full frame mirrorless cameras.
At least that's what I thought until I bought the Leica SL (body only). This is £1800 more than the cost of an A7S II.
It turns out it is worth selling a couple of Sony lenses to upgrade.
For too long I've been tolerating the completely uninspired handling of Sony's mirrorless cameras. Twiddly, fiddly, piddly, soft, strange and convoluted. The Leica SL is speedy, chunky, confidently sharp, supremely built and straight forward.
BUT WHAT ABOUT SPECS
Shouted nobody in particular…
The 1080/120p is the work of a space alien. I simply cannot work out how there is NO drop in quality between 1080/24p and 1080/120p. Far more detailed and much sharper than the 120fps from anything else like the 1D X Mark II and it does not crop the sensor like the Sony A7S II's 120fps mode.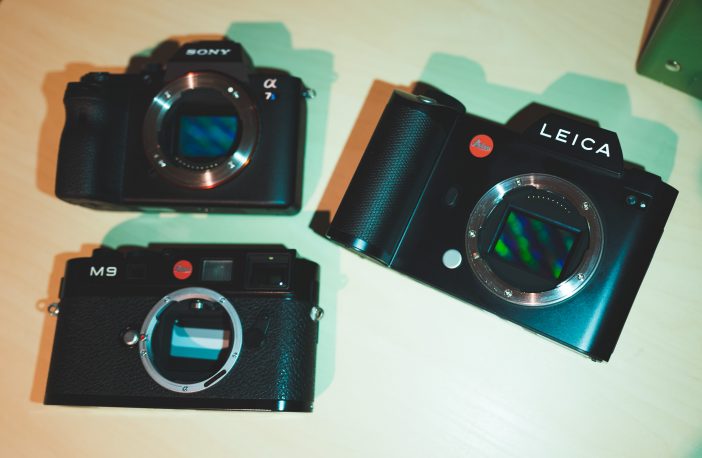 Then there's the EVF. If the slow-mo is the work of a space alien then the EVF is the work of a man in Germany, who just happens to be extremely good at making EVF optics. It's not just the sheer size of the window into the view, but the panel itself at 4.4 million dots. You can focus manually through this with no focus aids whatsoever. When you do enable peaking or zoom to focus, the fidelity of these aids surpasses anything I've ever seen. The softness of the Sony cameras live-view doesn't give you confidence. This does.
Although this is a huge mirrorless camera by the normal standards of the last few years, it's still a lot smaller than the equivalent pro DSLR: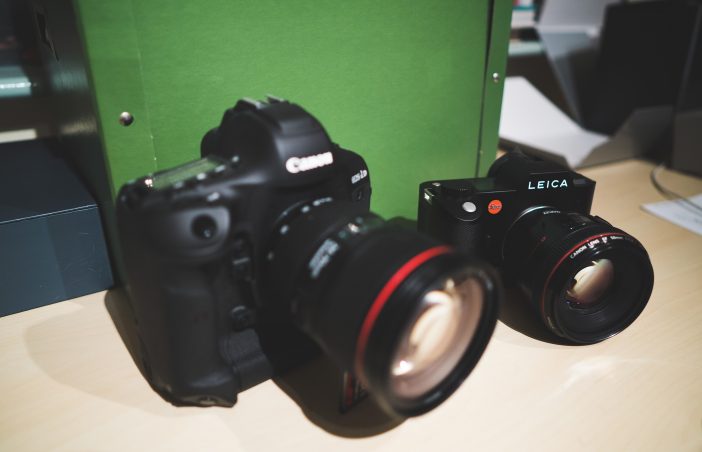 How does the 4K do vs the 1D X Mark II? It's very good. However just like the 1D X II this is approximately a 1.4x crop of the full frame sensor.
The quality though is fantastic and the codec holds up very well. Unlike the 1D X Mark II you get 10bit 4K over the HDMI output, which is a full sized port!
The internal codec meanwhile is much more manageable with 4x smaller file sizes compared to the 1D X Mark II MJPEG. In-camera it does DCI 4K at 4096 x 2160 at 100Mbit/s but only in 24p. If you need to use 30p or 25p you have to select 3840 x 2160, also at 100Mbit. They are both 8bit internally.
Interestingly, there is a Speed Booster for the Leica SL but it's not by Metabones. It is a Kipon medium format focal reducer with BavEyes optics (made in Germany). This will give you the full frame look but not with Canon lenses, only with medium format glass so you are still cropping the optical characteristics in 4K mode. The stills meanwhile from this adapter will ape the 645 medium format look on the Leica SL. Something I am very interested to try out next.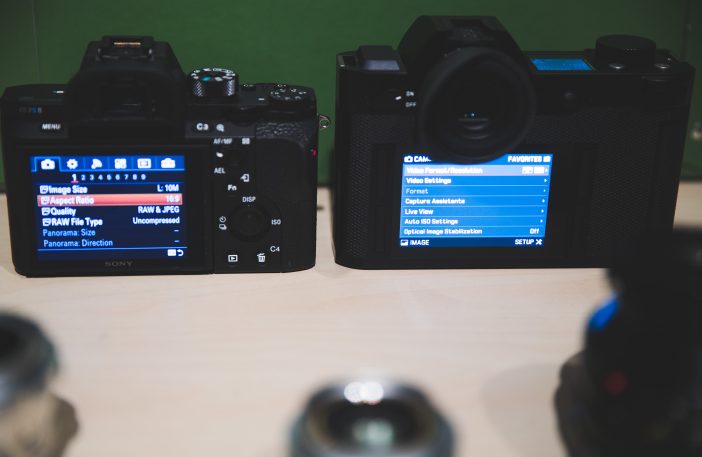 Of course the overall menus and ergonomics are way better than the Sony cameras.
Autofocus on the Leica SL is very snappy with the native lenses but a mess with Canon lenses via the Novoflex Smart EF adapter. This is worse for compatibility than the Metabones smart EF adapter for Sony cameras. Novoflex made a real mess of this. However, it is still worth getting (just about) if you don't mind turning off AF. Image stabilisation doesn't work either, which is a shame as the very large and heavy Leica SL 24-90mm F2.8-4 with OIS sets you back a crazy £3500. This is in medium format price territory and more than most Leica M lenses!! Although the optical performance of this lens is exceptional with incredible close-focus abilities, when your lens makes the Canon 24-70mm F2.8L II look like a 'bargain' you know you have a problem!
The Leica SL body though works with all sorts… Canon, Nikon, Contax Zeiss, M42, Leica M, PL mount, the lot… Also the body is about the same price as the Sony FS5 (which also does very nice slow-mo 1080p). In my experience I've enjoyed the Leica more because of the much better EVF and ergonomics, even though it isn't a camcorder. Throw in the full frame stills camera as a bonus and it starts to make sense financially too.
By no means is it an affordable camera, but as a pro 4K camera it is unique.
To be continued!