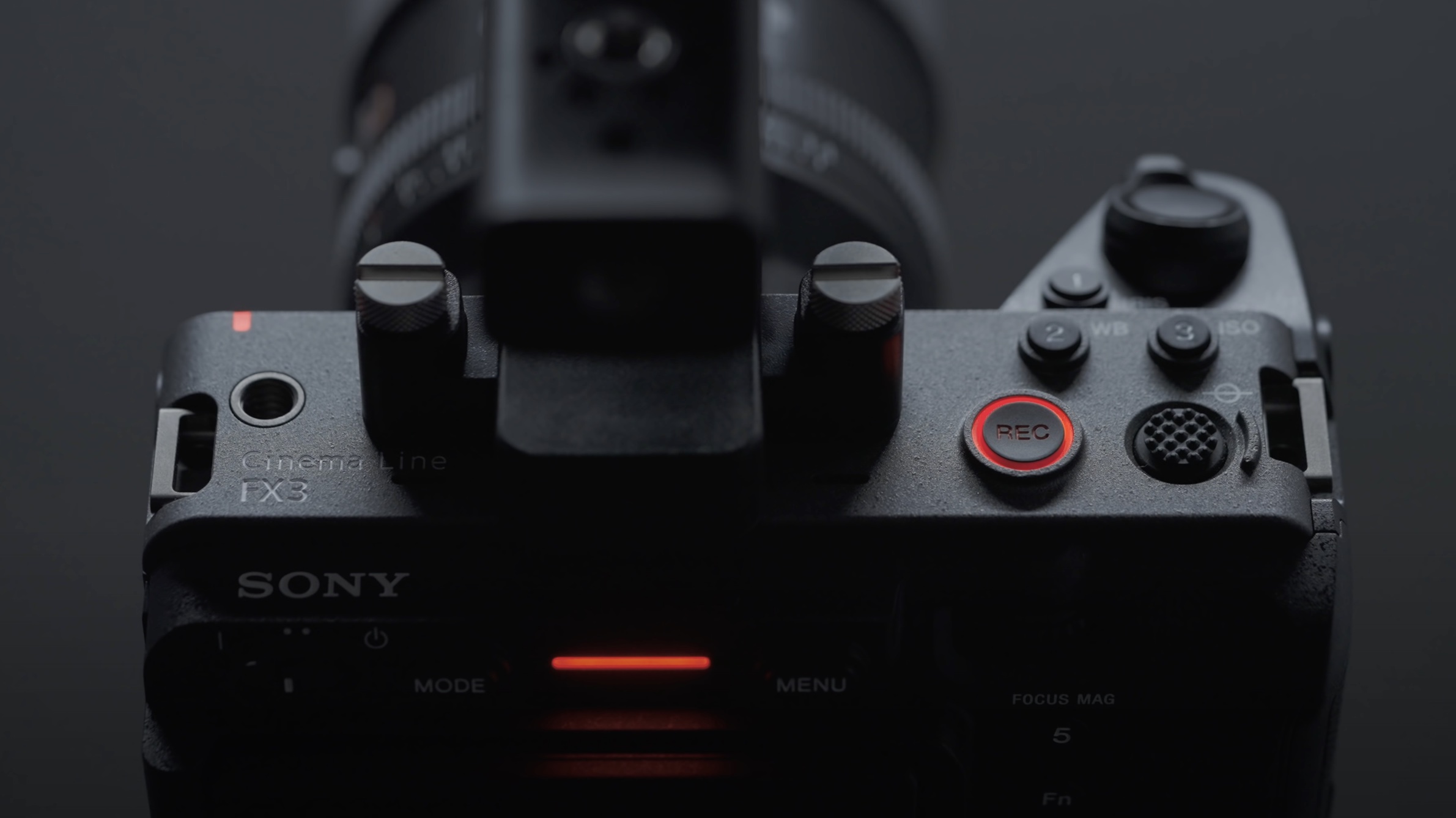 Sony really excelled themselves this time. The FX3 is $400 more than the A7S III for less camera!
I had expected Sony would try to do something great here – perhaps one of the following…
Perhaps that amazing A1 sensor with 8K recording
Internal e-ND filter?
Anamorphic mode (it says "Cinema" on the camera after all)
Larger back screen like the Blackmagic Pocket Cinema Cameras
Mini XLR audio and SDI jacks on the camera body itself
Sounds strange but an editing codec – maybe ProRes?!
How about internal RAW recording to those speedy and expensive CFExpress cards?
Instead they added no less than 3 tally lights, ripped the EVF away from the A7S III and added a fan then called it a day. The weather sealing is gone too as a result.
Sorry, I fail to see the point of this endeavour.
Why not just use the A7S III?
All the codec options, colour profiles, menus are the same on the FX3. (A7S III will be getting S-Cinetone in a firmware update).
NewsShooter's Eric Naso compared the FX3 and C70 directly…
Yes, the FX3 is a lot smaller and has a full frame sensor, but so do a lot of other options like the Panasonic S1H, S5, Sigma Fp, Sony A7S III, EOS R5… You get the idea!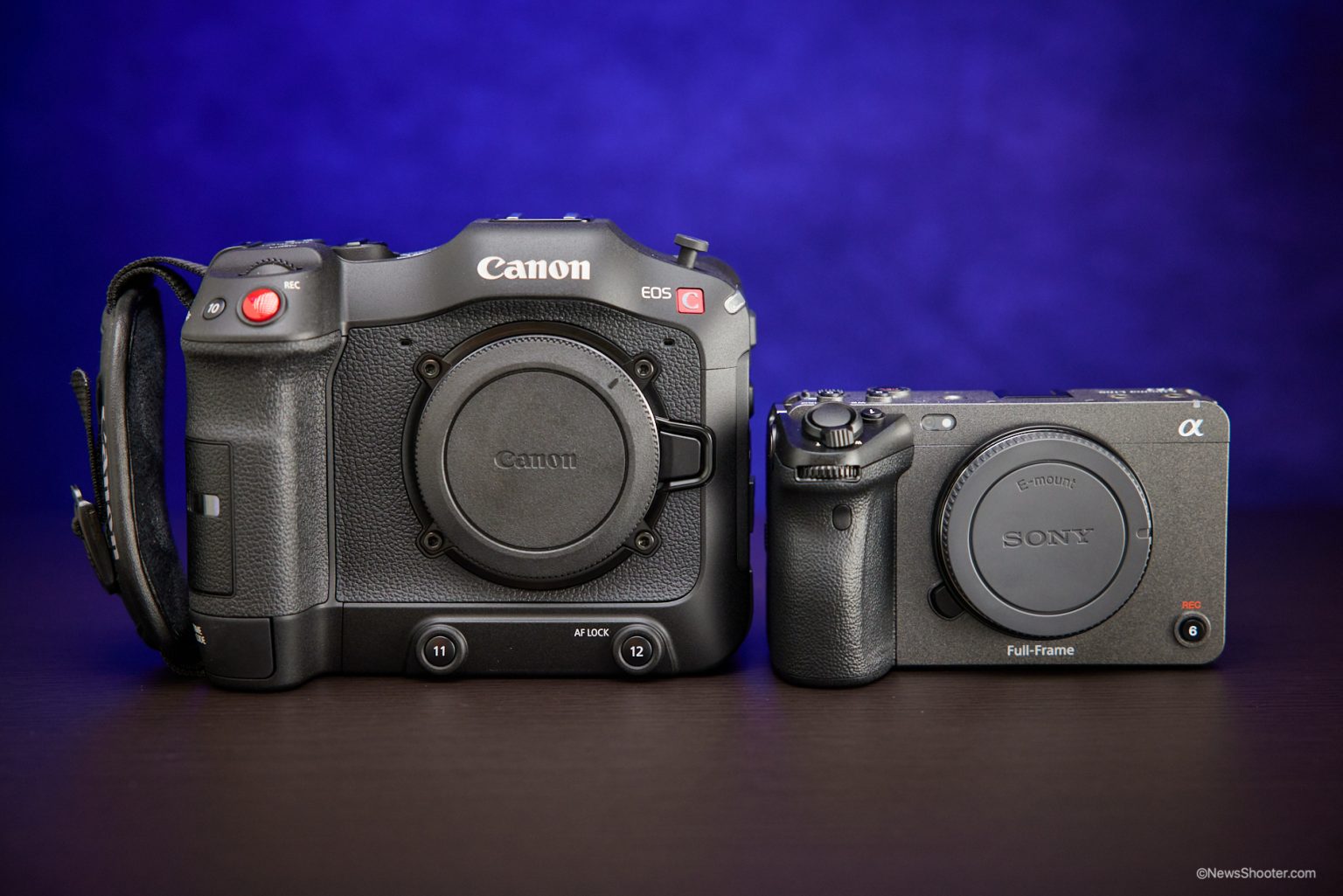 If we take a look at the back we see Sony forgot any kind of physical audio controls too.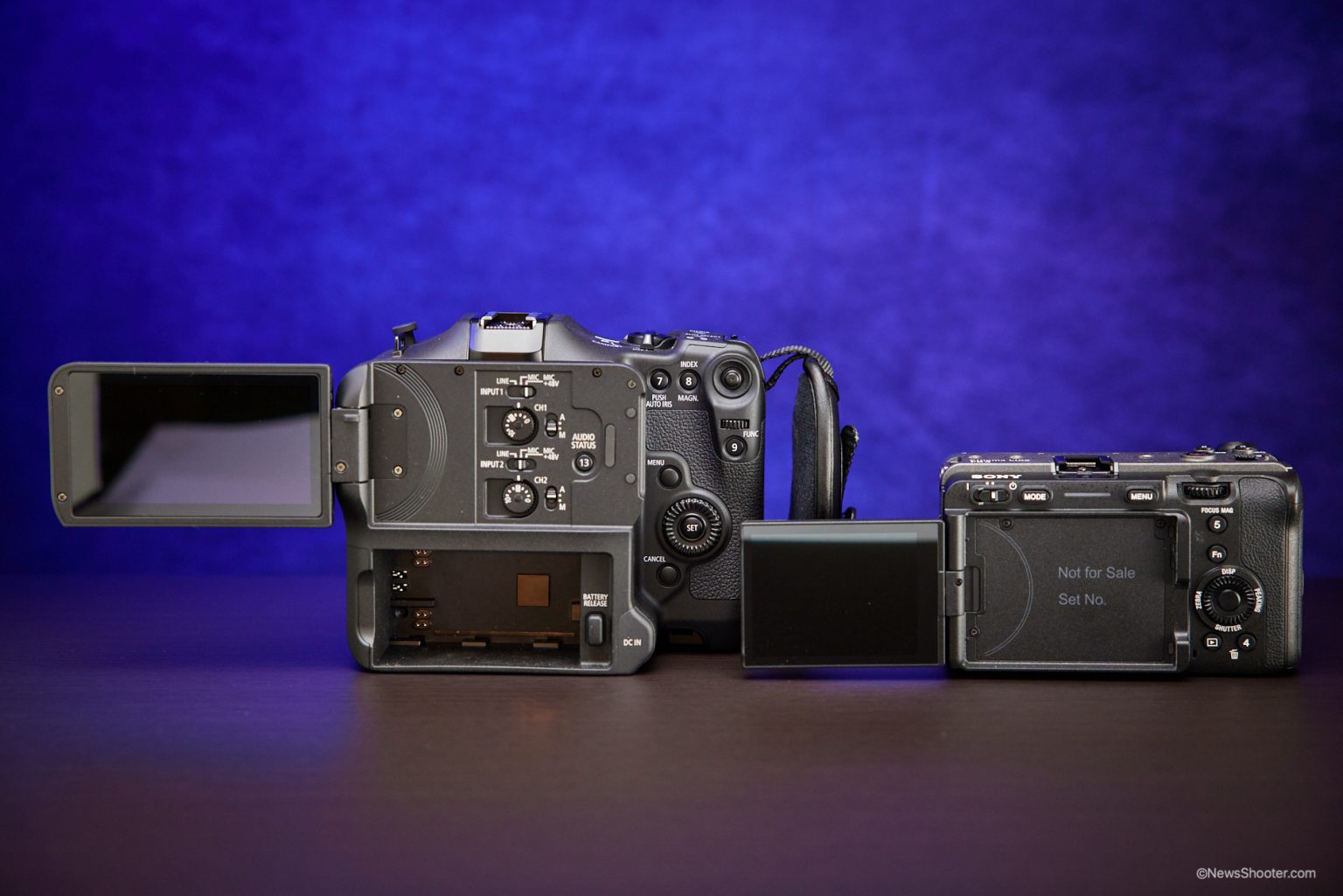 It's a much less brave concept than the Canon C70, and a worse deal than the A7S III.
I am not saying I would go out and buy a C70 – I prefer the full frame look. I just don't see this lazy excuse of a camera being anything other than a way to absolutely maximise profit margins.
The FX3 body is basically a Sony A7C, and the controls look identical – but this is a $4K professional cinema camera.
Where the A7C was based on the A7 III, the FX3 is based on the A7S III but is the same concept. Aka – How do we increase profit margins as far as possible – thousands of percent – to compensate for all those flagging small camera sales? The body this evolved out of was the A6000 series of APS-C cameras and those sales are no longer exactly hot. By no means is the FX3 a 'terrible' camera. It's just that it could have been so much more and at $4K really should be.
With this being the very first hybrid of Alpha and Cinema FX line – I was quite excited for this. You see, I thought we'd see some cinema features.
Turns out it doesn't even have the ability to load a LUT onto the camera.
So it really is time the manufacturers stopped short changing us.
It is 11 years after the large sensor revolution begun. Yet we're still waiting for that long-awaited basic feature to arrive – 180 degree shutter exposure.
Yes, a built in ND filter on mirrorless cameras – well done to Blackmagic on the Pocket 6K Pro. Now let's see something like that for the first time on a Japanese mirrorless camera (preferably the e-ND Sony has on certain E-mount FX and FS cameras).
I'd also like to see better physical control over our audio gain and monitoring, with proper professional inputs without the need to add a bulky accessory and top handle to such small cameras that doesn't feel well balanced when used this way.
Sony will claim that if they added all this, it'd have to cost more.
What they really mean is that they would prefer to sell you a camera with a $200 bill of materials (BOM) cost for $4k than do something meaningfully creative.