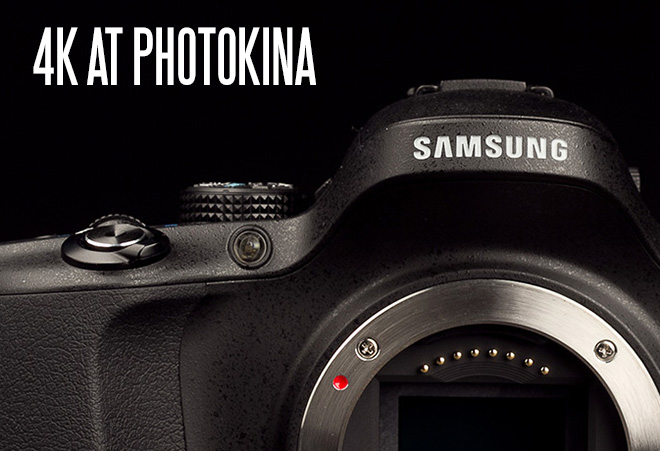 According to Photo Rumors, Samsung will launch a flagship NX1 APS-C camera for pros at Photokina 'with 4K video'.
The Samsung mirrorless cameras so far have only briefly been on my radar, once in 2010 during the World Cup in summer when I tested the NX5. Samsung seem to be a big football fan because this year the World Cup is back and so is another flagship NX camera.
In-between 2010 and now Samsung have filled up bargain bins across the world with consumer mirrorless cameras that haven't really appealed to pros or filmmakers. The NX5 actually was a very well sorted camera for stills and ahead of its time. Video was poor with a lot of moire and aliasing though.
The NX1 will again be an APS-C camera, no full frame yet from Samsung. It always surprises me how camera companies won't think twice about introducing new lens ranges for smaller sensors like the Nikon CX range and Samsung's new Mini NX camera but then it comes to giving us the choice between small sensor and the most popular photographic format in the world, they can't seem to get the wherewithal!
To be honest I don't have high expectations for the NX1's video mode, because I can't see them putting a professional codec in there like Panasonic have with the GH4. I can see it being very much a muddy and compressed 30p format with a very limited range of options. I hope I'm wrong on that!
Apparently the camera will be launched at Photokina in September, 2014.
More 4K mirrorless and DSLR cameras are inevitable, the question is when will Canon and Nikon come up with something? With Sony, Panasonic and Samsung all providing sub $3000 4K monsters, Canon's $10,000 1D C is starting to look like the odd one out. Canon need an answer and it needs to be priced according to the competition and not just according to Hollywood.