Samsung might resurrect their flagship mirrorless camera to encourage sales of the upcoming S9 smartphone and showcase their camera technology.
The way this rumour goes into such convincing technical depth is also intriguing to think about…
According to Mirrorless Rumors the story is that Samsung Mobile have retrofitted an NX1 body with the Exynos 9810 SoC.
If you remember back to the official Samsung interviews which accompanied the release of the NX1, they said the sensor was capable of 4K 120fps – and that was 2014. Here we are 4 years later and part of the spec of the Exynos 9810 is that it has an image processor powerful enough for 4K 120fps.
A source suggests Samsung have since developed an updated APS-C sensor with the following spec:
30.1 megapixel (6720 * 4480)
Stacked (3-stack FRS) ISOCELL with Tetracell and Dual Pixel AF. Their smartphones already have Dual Pixel AF, it is not exclusive to Canon.
Extremely fast readout (see below)
Video modes:
6K 6720*4480 @ 30fps (full sensor)
5K 5376*3024 @ 60fps
Ultra HD 3840*2160 @ 120fps
2.6K 2688*1512 @ 240fps
FHD 1920*1080 @ 480fps
The rumour claims the sensor achieves 240fps and 480fps with 2×2 pixel binning. The UHD 4K and upwards are a full pixel readout.
"All features of Exynos 9810 are enabled (except a small part of GPU), so a huge amount of in-camera processing power, optional LTE-connectivity with eSIM, GNSS (GPS, GLONASS, BeiDou) for location tagging, SD 3.0 with UHS-II support for memory cards (up to 300 MB/s), Bluetooth 5 for continuous low-power connection and 802.11ac with 2×2 MIMO for fast image- and video transfer.

"USB 3.1 Type-C with DP enabled for uncompressed output up to 5K 30fps and 4K 60fps. There is a PCIe 3.0 x2 bus left if they decide to add something like a CFexpress card-slot, or Thunderbolt 3 or 10GbE."
The use of type C USB 3.1 as a 4K/5K video output is realistic as the standard supports DisplayPort like on the latest Macbook Pro.
The source suggests even more features are being considered for market viability such as variable ND, IBIS, HBM2-buffer and raw recording at up to 30fps.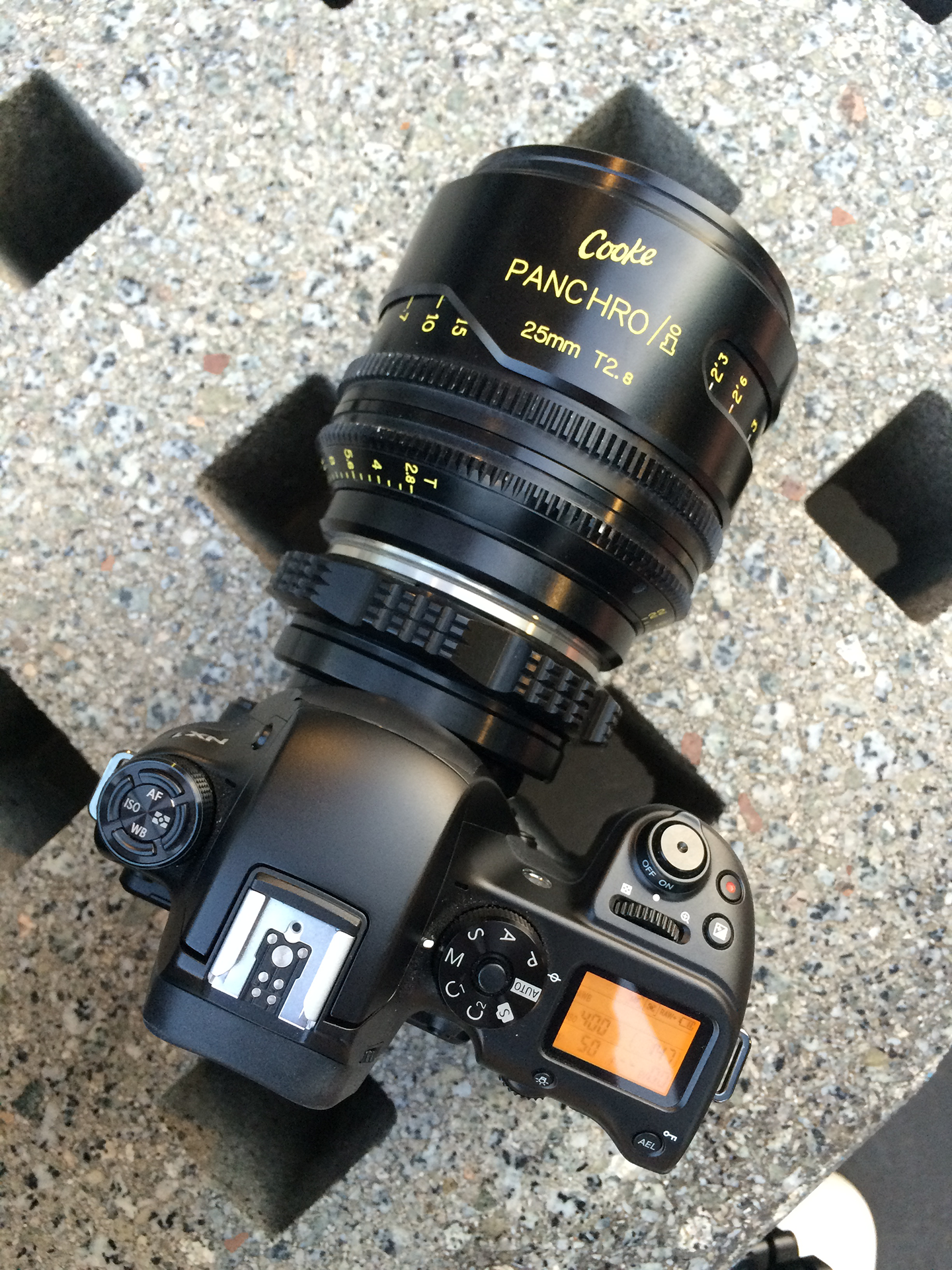 Now to the obvious question – why?
The original NX1 which I still use and love, was not a spec box ticking exercise, it was a pleasure to use, with astounding colour, responsiveness, codec, detail and ergonomics.
It should never have been killed in the first place. It was a high-end camera that was a casualty of a drop in the low-end market. Makes sense? No. It should have been given a chance and the lower-end models discontinued instead.
The second reason is because they can. And only Samsung can. No other company has the kind of home-grown technology under one roof necessary to make a camera with the rumoured NX2's sepcs. Not even Sony. Samsung make the processor, memory chips, CMOS sensor, even fab the whole boat load of semi-conductors themselves. This has the potential to be a powerful force on the high-end prosumer camera market. Sony does not yet have the CPU making experience to build a SoC like the Exynos.
If Samsung did bring out an NX2 even if it was largely for marketing reasons and to fulfil demand in a pro-video/stills hybrid market like that of the GH5, it would make a lot of sense I think. It might even help sell more of their QLED TVs. Then they could build on the platform for the future, rather than start from scratch and from zero momentum. The full camera image processor capabilities of the Exynos chip would be in the public eye and not restrained by the thermal and power constraints of a tiny smartphone.
DO IT.