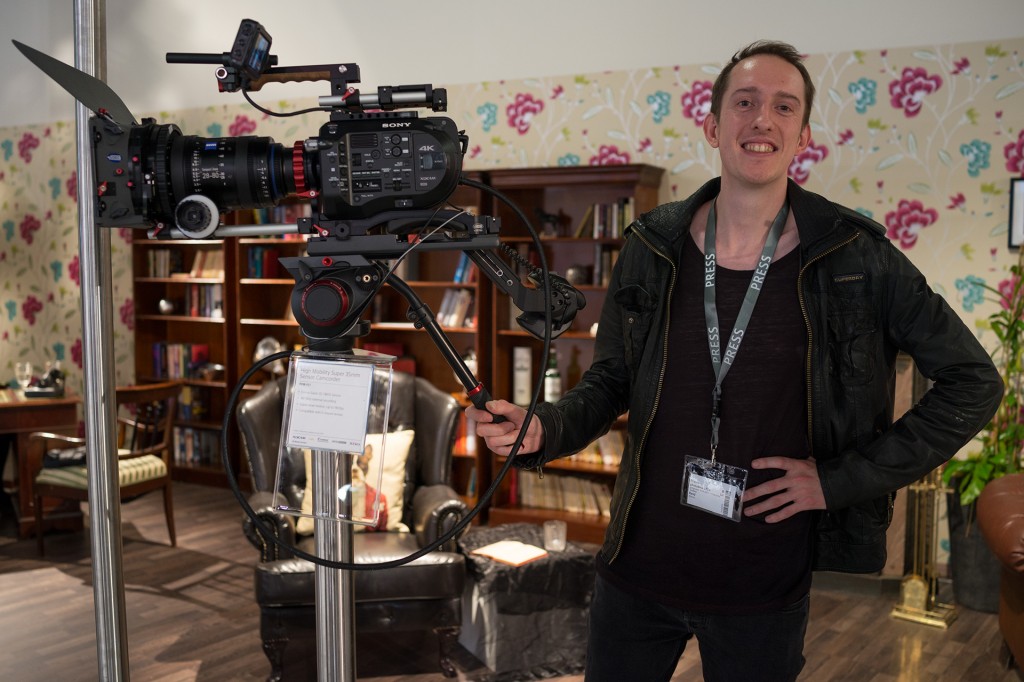 Day one at Photokina and first on the agenda is a catch-up chat with Sony product managers Bill Drummond, Ben Pilling and Robbie Fleming who had arrived fresh from IBC. I took a tour of the Sony booth and briefly tried the new Sony FS7 Super 35mm cinema camera for filmmakers!
The Sony FS7 is a very well sorted camera. It feels like a solid workhorse you can rely on for a wide variety of jobs. Like the Canon C300 it doesn't really need any workarounds or a rig to shoot handheld with, you can pick it up and go. Unlike the C300, it has 2014 specs and for around 8000 euros / dollars it is cheaper, yet has more features and the image quality benefits of 4K & 10bit internal recording. It is very well suited to shoulder use with no rig or stabiliser. The screen is in the right place by default for this, offset to your eye and the left side of the camera is free of cabling. I didn't miss the EVF on the C300 because on that camera, it is in the wrong place anyway. Sony supply a loupe which turns the supplied LCD into an EVF. The 28-135mm F4 servo zoom lens has a constant aperture, is par focal (maintains your focus throughout the zoom range), has hard stops, follow focus gearing and numerous other cinematic / video features. For $2k is especially good value for money and a highly practical piece of kit. (Sam Morgan Moore – you will love it).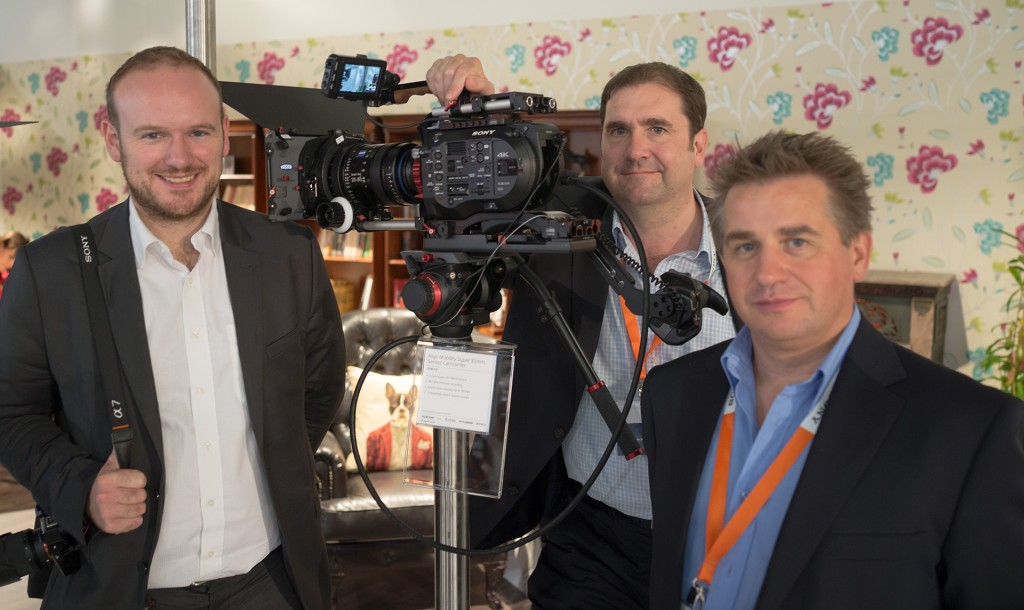 The FS7 is as small as a C300, actually maybe a little smaller overall. When I showed my Berlin buddy Frank Sauer he seemed concerned it was too big. So to add some perspective here, yes it is much larger than a GH4 but I think it's still nimble to shoot with and for when the absolute minimum bulk is required the A7S or GH4 make a good second camera.
I discussed some features and gave my feedback directly to Sony on a variety of cameras, including the A7S. In my opinion this camera and the FS7 hit the mark overall but the E-mount lenses could really benefit from a more linear travel of the focus ring, so it doesn't throw you off your marks when using a follow focus. The 28-135mm F4 is definitely a step in the right direction as far as E-mount lenses and filmmaking is concerned, but as a full frame lens it lacks the 16mm or 18mm wide end required for a Super 35mm sensor like in the FS7. I'd like to see the road map accelerated and broadened for all of Sony's lenses. For stills shooters, and I am one myself occasionally, the only thing locking me into a Canon DSLR like the 5D Mark III still is the lenses. You can of course use all the Canon stuff on E-mount which is a strength of the Sony cameras, but also a weakness as AF doesn't work properly and I 100% need that for stills.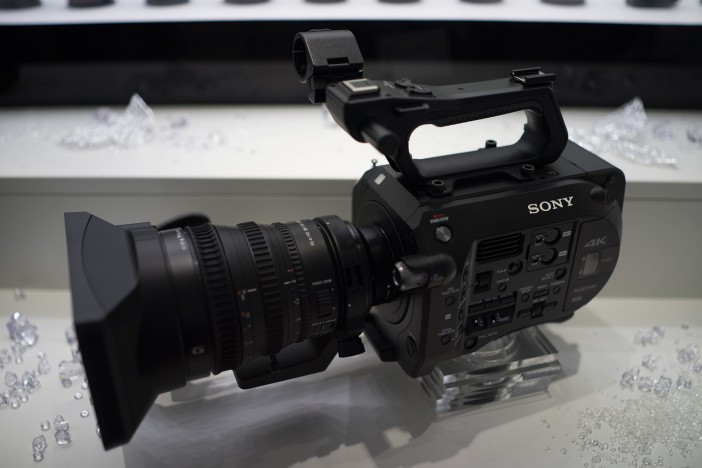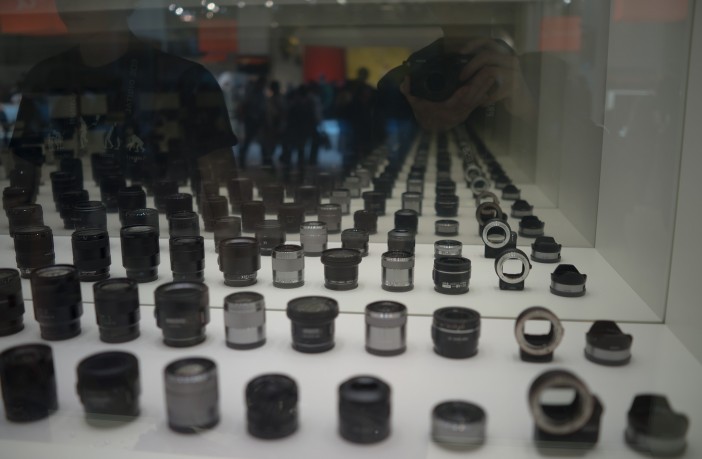 At $8k / 8000 euros approximately the FS7 doesn't have a cross over appeal to enthusiast filmmakers or consumers of course but the section of the pro market it covers is huge. At the lower end we have cameras like the Sony FS100 and Canon C100 and I asked Sony if they'd considered filling that market with a new product. Bill's suggestion, take it as a hint for now and not a certainty, is that the FS700 will move down to fill that hole at a lower price. This would be great. The FS700 is still a very attractive option for those wanting a more affordable solution for slow-mo and action sports shooting; also for Atomos Shogun owners who want 4K. The FS700 is also capable of raw to an external recorder, so in the future the lower end of the filmmaking market shouldn't worry about being left out. Lots of options.
My feedback for Sony overall was as follows…
1. S-LOG 2 needs to work correctly over HDMI, there's a suggestion that it doesn't but I have no idea on the technical aspects of why or how.
2. I'd love for Sony to consider a larger form factor, yet with the benefits of a mirrorless mount and EVF. Imagine the Canon 1D C but with lots of video features. The robust pro body is something Canon does very well. The A7S is a great size for the consumer but almost too small for pros, to the point where a line is crossed and ergonomics suffer. For me mirrorless is about perform and and features, small size is secondary.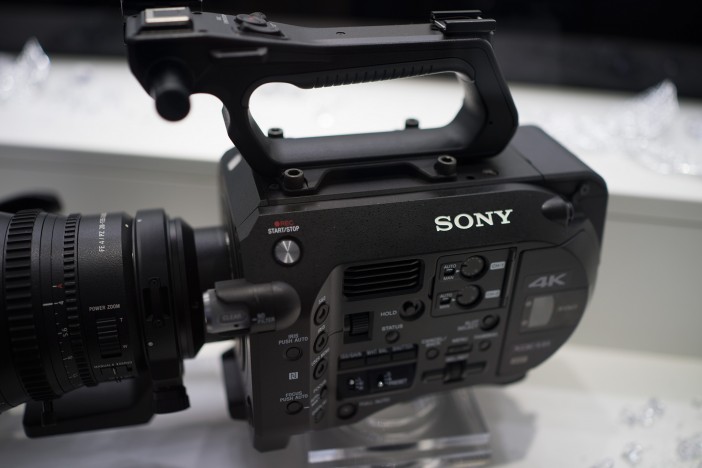 3. A way to inspire stills photographers and the wider consumer market to try video and to stick with using it would be interesting for Sony to consider. I won't reveal exactly what I suggested but there are a lot of options on the table here I think. The problem as I see it is that video is more difficult as a solo pursuit than photography. Good audio for example is vital and really it is a job for a crew. As a one-person operator trying to do everything, the image & sound all together is very hard. I don't think the vast majority of consumers are very happy with what they're able to capture with video and are more satisfied artistically with that they can do with stills. Yet there is a simple way to shoot effective video as a one-person operator, similar to how you would shoot stills and I think more customers should explore the possibilities.
4. Partly it's about educating the customer but partly it's about taking the complexity out of things so you don't need to educate them. Canon have found that customers don't really want education, they want simplicity and instant gratification. I talked to a guy shooting video on a monopod and Canon 70D at the show and asked him why he wasn't using the better featured Sony A7S or Panasonic GH4 for video. He said that he'd explored the possibility, but he only had Canon lenses available to him. So I said "why don't you use an adapter, or the Metabones Speed Booster". He replied that again he'd researched that possibility but was confused by so much choice and in the end went for the most simple option. This is, I believe, the key to why Canon are able to do the sales figures they do on such lacklustre specs and features.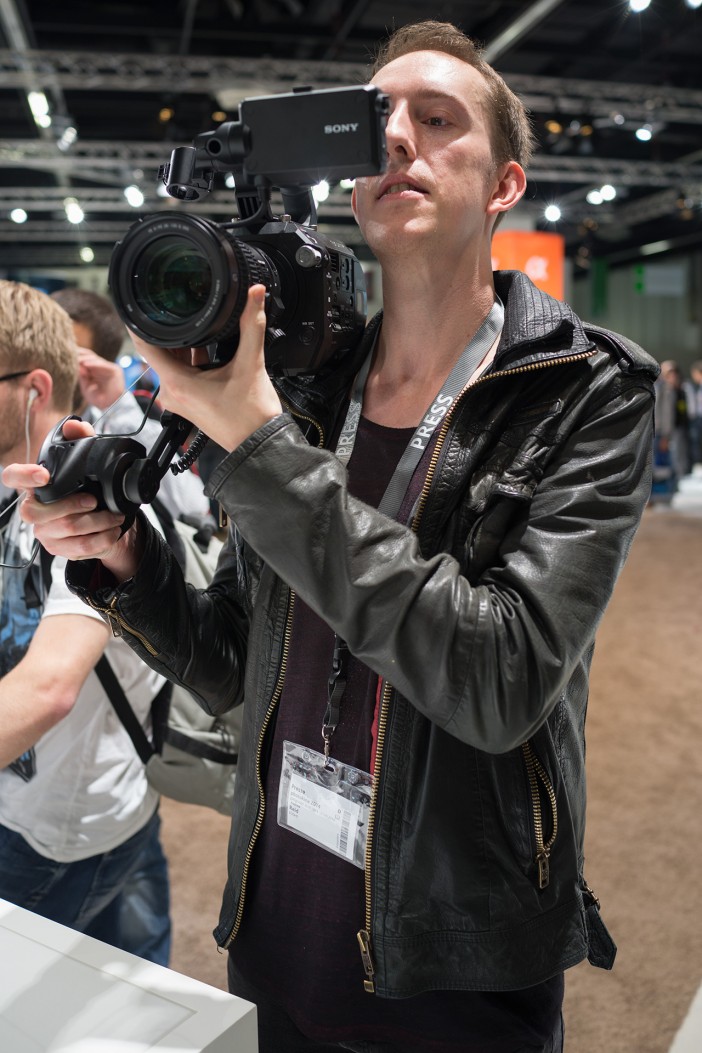 Above: trying out the Sony FS7.
Below: Frank Sauer weighs up the options with a Sony rep at Photokina