[vimeo]http://vimeo.com/63490371[/vimeo]
Key info
4K at 1000fps, uncompressed raw and TBA 'industry standard' codec
$140,000 with 2TB CineMag
October delivery date
The record breaking (4K at 900fps) FT-One just got bettered by Vision Research who have unveiled their latest Flex high speed camera at NAB.
Delivery doesn't start until October at the earliest as features are still being added throughout the Summer of 2013, but the prototype at NAB is able to record and function at a high level despite the early state of the firmware.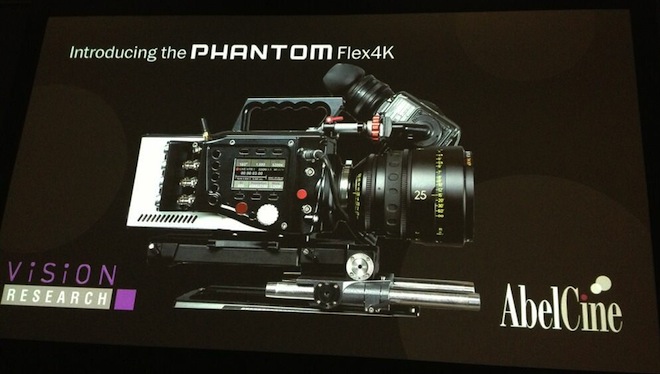 From LoveHighSpeed:
Vision Research is previewing a digital high speed camera with 4K capabilities this week at the NAB Show. The Phantom Flex 4K—made with a 35mm format sensor—supports up to 4K resolution at up to 1,000 frames-per-second.
Filmmakers can use Phantom CineMag IV media to record raw and compressed formats from the camera. A Phantom CineStation IV is available for downloading the CineMag IV.
Weighing roughly 13 pounds, the camera will accept PL, Canon EF and Nikon F/G lenses. At NAB, Vision Research will preview the Phantom Flex4K, though it will not have many of the features implemented. It will be able to demonstrate the record and playback capabilities at the various frame rates, the company said.
Over the summer, as features are implemented, the camera will be tested by cinematographers. Plans to start production and delivery of orders in the beginning of October.
The recording codec has yet to be finalised (but is 'industry standard' – ProRes?)
With a Super 35mm sensor and improved sensitivity, the camera is able to operate at 'high ISOs' despite the very high speed readout.
As with prior Vision Research cameras it will be a rental option for the vast majority of filmmaking projects – purchase price is a wayward $140,000 and the camera is produced in relatively small quantities.
However this isn't a one-trick high speed pony. The Flex 4K is a production workhorse unlike the FT-One which has a maximum recording time measured in seconds. The camera has industry standard 23.98fps mode (rather than 24.00p so sound sync isn't an issue) and can record for hours in 24p even in uncompressed raw format.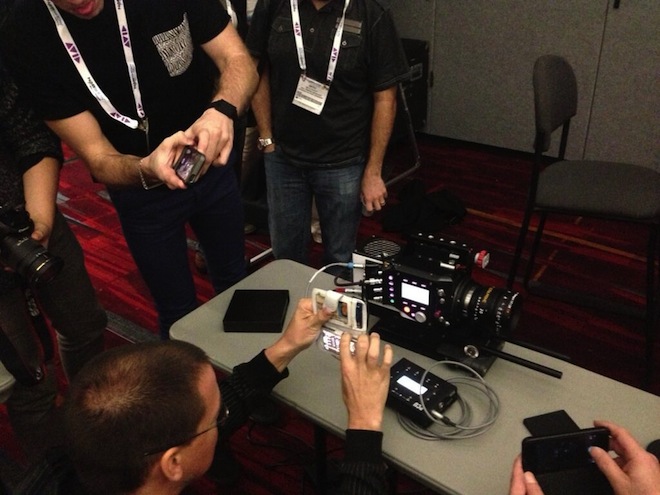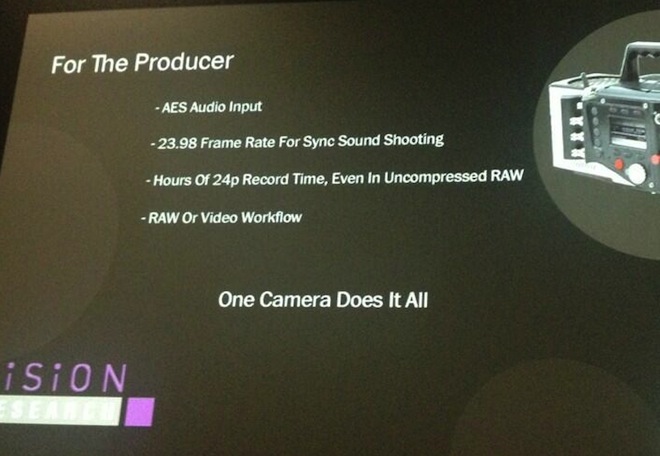 Presentation image by Matt Fredericks on Twitter