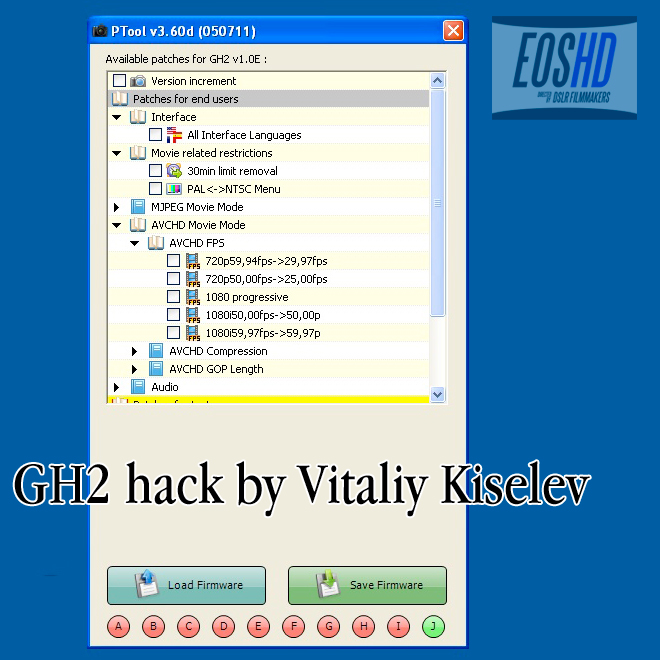 Vitaliy Kiselev has released the GH2 hacking tool PTools V3.60d
Breaking news – continuously updated…
The tools offers initial support with 'many ported patches' from the GH1 hack. Bitrate increase patches are for testers, and the hack is in it's earliest exploratory stages.
If you are a GH2 owner please head over to Vitaliy Kiselev's site Personal-View.com and see if you can offer a rational contribution to the project by methodologically exploring the current test patches in an effort to discover what parameters mean and what effect they have on the camera.
As with any new hack or update, please be cautious. Early adopters should have a good knowledge of the tool and the GH1 hack and must proceed at their own risk. I don't recommend applying the hack if you rely on your camera for work – so if you are a pro I recommend a spare body if you'd like to help test the hack.