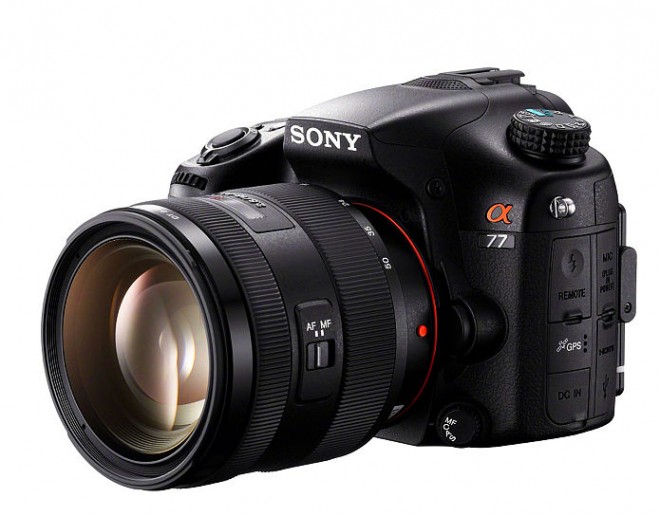 New Sony cameras – all the details with a video mode emphasis on EOSHD
A77 – breaking news
DPReview has full resolution 6400×4000 ISO samples from the A77 up to 12800.
DPReview reports that switching to movie mode on the A77 results in a dramatic crop of the sensor. It isn't yet clear whether this crop goes away if you disable SteadyShot Inside in movie mode.
There are no manual audio controls (as far as we know)
The HDMI output is 1080p not interlaced! Good news.
It has peaking for manual focus
AF micro adjust (like the 5D Mk II) is present
AF in video mode is only available in P mode not M (boo!)
7am and here's some breaking news on Sony's outstanding new DSLRs. First the good news – not just the A77 has full manual control in video mode. The NEX7 does as well. We asked for 24p and manual control, Sony delivered.
Next – prices. Below the 7D for the A77 despite an unfavourable exchange rate. $1399 for the body. The A65 is a LOT cheaper at $899. NEX-7 is $1350 with the 18-55mm kit lens (same as the older NEX version but black), $1199 without. The street prices are likely to be a bit lower, certainly in Asia and the US but probably not Europe.
The NEX-VG20 camcorder has greatly improved audio but not the new 24MP sensor from the A77. Still it is a worthy alternative to the FS100 and much cheaper at $2199. The NEX5N has one unanswered question remaining (manual control in video mode) at the time of writing but is cheap – $699 with the kit lens. It does AVCHD 2.0 1080/60p and 24p (25p in PAL countries) which makes it something of a bargain.
Hands on with the NEX7 and VG20
[youtube]http://www.youtube.com/watch?v=a-sFeGaVqQ0[/youtube]