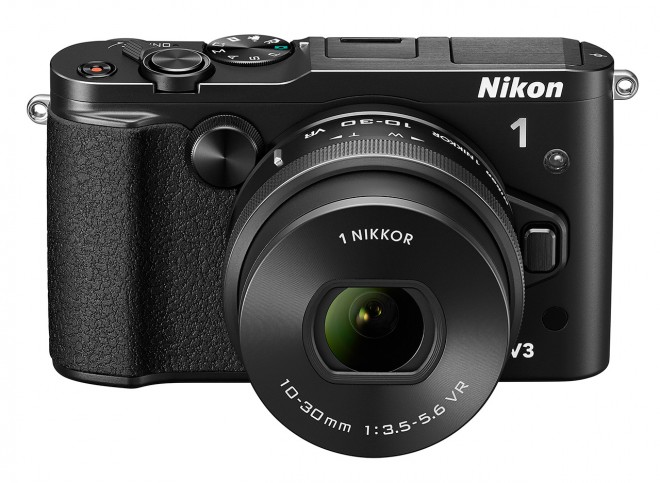 NEW: Discover the EOSHD Music Challenge – find up-and-coming songwriters and bands to accompany my videos

The Nikon V3 will be the first mirrorless camera to feature 120fps HD slow-mo at 1280 x 720 resolution. Also available are 400fps and 1200fps at lower resolutions. Nikon have added an electronic stabilisation mode (called EVR) and 1080/60p to round out the spec.
As a stills camera the V3 has been redesigned completely and retargeted at Nikon's prosumer and professional DSLR base as a 'second camera'. Gone is the ugly V1 design and the distinctly odd V2 – but gone also is the built-in EVF – that is now only available as a separate add-on.
Continuous shooting rates on the V3 are very fast and at full 18MP resolution in raw or JPEG. You have 20fps with AFC enabled which is very impressive. It goes all the way to 60fps with a fixed focus point, as with previous Nikon 1 cameras.
The Nikon V1 and V2 caused a small sensation on the EOSHD forum before Magic Lantern brought continuous raw video recording to Canon DSLRs. The sensor in these cameras featured a 4K raw output at up to 60fps but Nikon only gave it to us in bursts of 50 frames or so. Aptina were behind the sensor design.
It will be interesting to see what direction Nikon have chosen to take the burst mode on the V3. Resolution has been bumped to 18MP from 14MP on the V2 and 10MP on the V1. That's now a 6K image and so a lot more data to fit into the buffer. I'm not expecting continuous shooting of 18MP to the card or longer bursts.
The video mode has had a spec bump to 1080/60p and essentially the screen is now articulated. The flip out panel is very thin and has physical buttons on it which articulate with the screen, which is quite neat. The V3's 2.7x crop sensor is a little larger than the one in the Blackmagic Pocket Cinema Camera but smaller than a Micro Four Thirds chip. It's a smidgen bigger than Super 16mm in cinema terms and so c-mount lenses are a good match for it.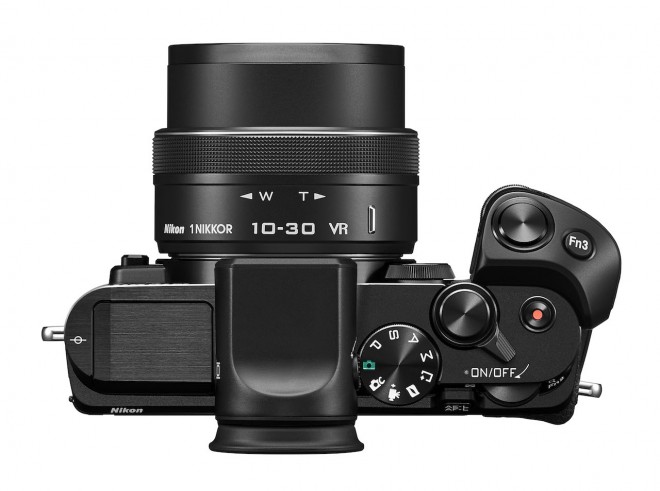 The Nikon V3 does have a lot of great technology packed into it and sensor size isn't everything, but my main issue with the system is the poor lens range. They don't even use manual focus rings. The 32mm F1.2 is extremely expensive and there's not much else to go for. The 18.5mm F1.8 is a decent affordable option but beyond that you really don't have a lot. The zooms are pretty boring and slow. The V3 has a Nikon F mount adapter and you can fully utilise your Nikon DSLR lenses on that with AF but then it defies the point of having such a tiny camera.
I like the design of the V3 – it is tiny but you can add a chunky add-on grip. The button layout is not too cluttered and you have a programmable button right next to the shutter release on the add-on grip.
It is interesting that the collapse of the low end camera market has forced manufacturers to move a lot of their lower end models up the ladder to enthusiast / pro territory which can only be to our benefit.
Nikon's marketing speech went into overdrive describing video on the V3, just have a listen to this…
Cinema-quality 1080/60p HD video… Nikon 1 cameras are serious movie-making tools. Capture cinematic 1080/60p video with shallow depth of field, or turn a single instant of action into an astounding 120 fps slow-motion sequence. A new Movie e-VR (Vibration Reduction) feature keeps your videos steady during handheld shooting, and Simultaneous Still Image Capture means you can save full-resolution stills without missing a beat while recording video. Whether you're shooting home movies or commercial productions, the Nikon 1 V3 delivers superb footage.
Commercial productions? Serious movie-making tools? Not against the competition of 2014 it isn't. But let's wait and see what image quality is like.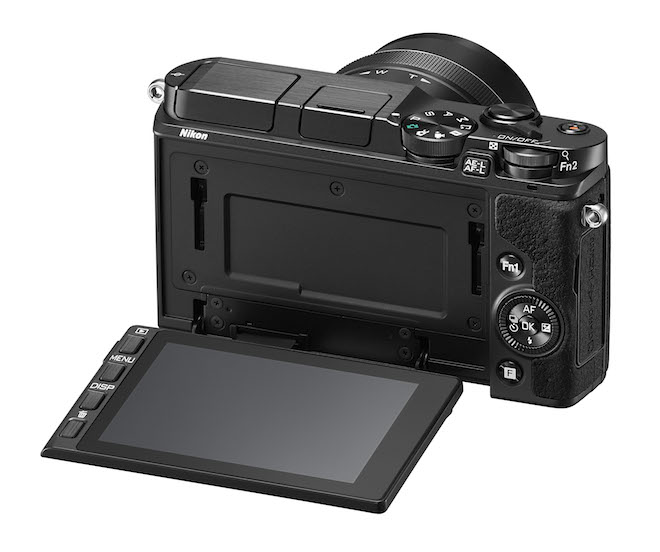 The problem for cameras like these is that there's just so much competition. In terms of small size and interchangeable lenses the Panasonic GM1 has a much larger range of lenses and a larger sensor. In terms of professional mirrorless cameras the Sony A7R has the image quality advantage and a full frame sensor. In terms of video the Panasonic GH4 will give us 4K shortly and the Blackmagic Pocket Cinema Camera has 10bit ProRes 422 HQ, which makes it very hard to justify using something like the Nikon V3 for anything other than 120fps slow-mo at 720p… and those serious about slow-mo on commercial productions will invest in a Sony FS700 for that. Enthusiasts might prefer the larger sensor in the D5300 and aside from slow-mo and small size the V3 doesn't offer much over that. So I'm a bit doubtful Nikon have the right strategy here.
I'll wait and see what the image is like on the V3 – if that 720p slow-mo is free of moire and aliasing and really detailed like 720/60p on the GH2 then I might consider getting one… but I can't see it getting much serious use now we have so much else to choose from!