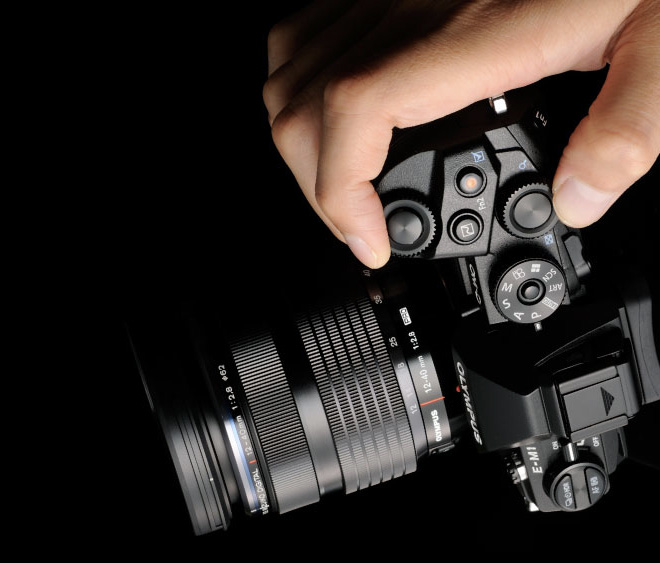 Olympus have announced a new flagship Micro Four Thirds camera, the OM-D E-M1 which goes head to head with the GH3 but without any of Panasonic's focus on video. The camera offers only one frame rate at all resolutions – 30p.
Olympus make great stills cameras but are losing customers interested in video. For the third camera in succession they've failed to capitalise on a unique position offering the best image stabilisation on any interchangeable lens camera that shoots video! It is doubtful they even realise they do.
The E-M5 was the only interchangeable lens camera you could get nice results from handheld with no rig, simply holding it on an outstretched hand.
I also think Olympus need to look at their naming conventions. OM D E M 5 is a bit of a mouth full. They may as well have called it A B C D E F 6. Olympus OM1 Digital would have done the job better.
Let's be clear, I really like the ABCXYZ1 as a stills camera. Olympus do the core stills technologies really well. Nice build and ergonomics. Industry leading stabilisation which works with any lens. Very fast AF and now my old Four Thirds lenses are properly supported as well.
Unfortunately whether by oversight or business reasons, a simplistic video mode means filmmakers interested in 5 axis stabilisation have no choice but to bypass the E-M1 and see what video is like on the full frame Sony NEX FE mount camera which licenses the Olympus 5 axis system (possibly in return for a supply of sensors to Olympus).
The E-M1 lacks the filmmaking standard frame rate of 24p and offers no PAL frame rate for shooters outside the NTSC regions of Japan and the US, resulting in flickering images.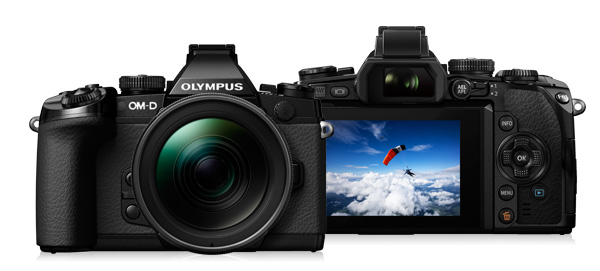 There's still no 50p or 60p at any resolution, with 720p again limited to just 30p. The bitrate is now a standard 24Mbit/s in 1080p, only a slight increase from the muddy 20Mbit's on the E-M5. The E-M5 had a sharp image but a very muddy codec, lots of banding and blockiness. The E-M5 also suffered from moire but the E-M1's new image processor TruePIC VII is said to remove as much moire as possible in video mode. Whether that means sacrificing a lot of essential detail in the process (likely) remains to be seen.
The E-M1 does however have the potential for image quality improvement.
A bitrate of 24Mbit/s is not the end of the world if the video codec is improved (like from GH1 to GH2) in terms of better encoding of 1080p with minimal mud.
On the positive side the new 16MP sensor in the E-M1 looks to be the best Micro Four Thirds CMOS currently for high ISO. Looking at the raw stills the E-M1 is cleaner than the current best-GX7 at ISO 6400 as this test from DPReview reveals. Very impressive…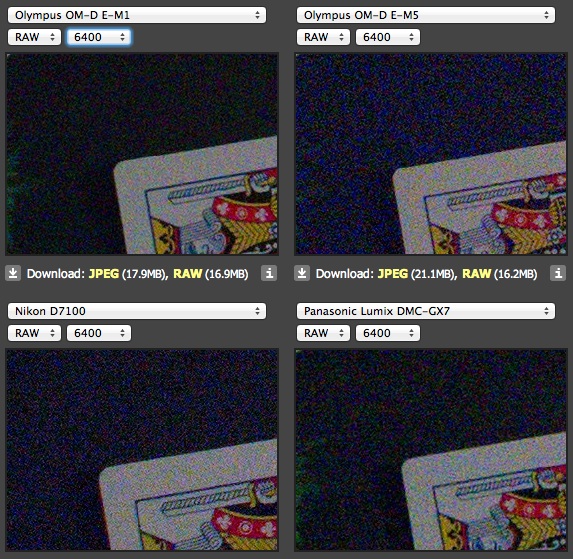 Along with improved noise reduction from the new processor we can expect the E-M1's video output to be cleaner than the E-M5 in low light. Yet again however, a camera launch goes by with no direct video comparison frames like the ones for stills, so we are quite literally in the dark when it comes to video quality!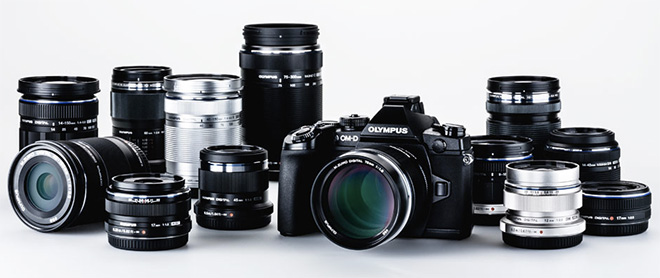 It is clear that Olympus (and Fuji) have a more direct focus on photography than consumer electronics firms like Sony and Panasonic. That is understandable as neither company have a consumer video camera division, Olympus do make high-speed professional video cameras whilst Fuji make cinema lenses and motion picture film. Fuji in particular seem nonchalant about surrendering their motion picture film business to Arri, Sony and Red without replacing it with a digital alternative.
A new forward thinking management could be required to open up new opportunities, and with Olympus in an especially troubled position since the scandal, that is needed now more than ever.