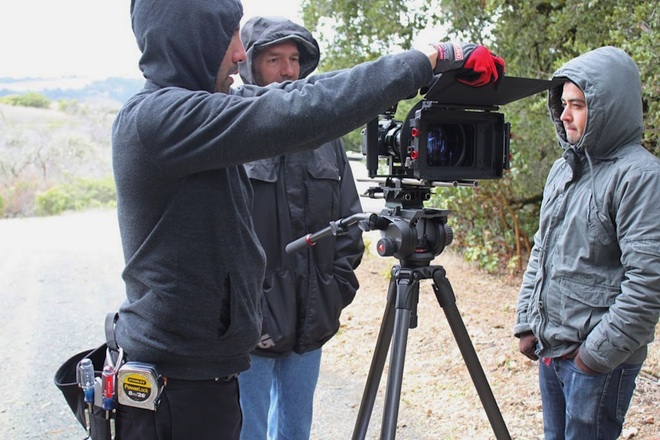 Mandorla – a feature directed by Roberto Miller in production now on the hacked Panasonic GH2
The new official GH2 firmware is out now, you can download it at Panasonic here. Please be aware when you install it that any hacked firmware is overwritten and lost although one forum member at Vitaliy Kiselev's site said he was able to roll back the hacked version 1.0 firmware again just fine with PTools and the new firmware doesn't block anything. Take this with a pinch of salt until more people have tested it and if you need the hacked firmware for an important upcoming project don't install this update.
Vitaliy says here that it will be a while before the current hack patches are ported to the new official firmware update, which has a few new features.
The new update includes a 24Mbit 1080/25p mode for PAL GH2s (30p for NTSC cameras sold in Japan and the US) wrapped in a 50i AVCHD stream. It is a native 25p output and you just need to unwrap it when you transcode the footage like with the old out of the box GH1.Great for PAL GH2 users to finally have the choice between 24p and 25p for broadcast and pro work or mixing with footage from other PAL cameras on 25p timelines.
Some users are reporting that the gamma switch between live view and record mode has been fixed by the new firmware. This would be great if true since it is very noticeable especially via HDMI on a good monitor and it will make for more accurate exposure.