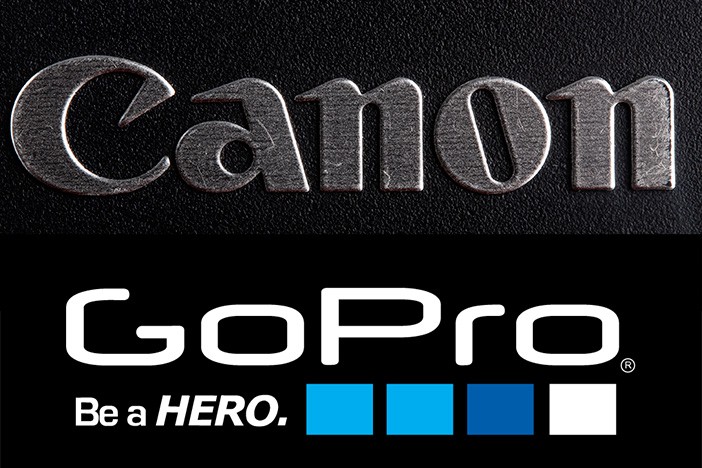 Canon have revealed a little of their broad future objectives in the company's latest annual report.
The NAB 2015 show starts on April 11th. The rumour mill has been quiet but Canon just let this slip –
"The market for conventional camcorders has been shrinking, as many other popular devices start equipping a movie function. On the other hand, new categories like action cameras are emerging and expanding. Canon aims to expand sales in this market with a product lineup with higher value added based on Canon's distinctive high-definition, high-resolution technologies."
Hopefully Canon will introduce a 4K GoPro style competitor, which will have better optics, more robust compression and Canon LOG.
Everyone knows Canon are a leader in optics. If they can give us just a little bit of the rectilinear magic of the recent Canon EF 11-24mm F4L rather than a fisheye lens on an action-camera, it would be a winner in my eyes.
Meanwhile it looks like Canon may diversify Cinema EOS at NAB. We've already seen a glimpse of this with a Panasonic FZ1000 style bridge camera with 1″ sensor and fixed zoom "4K video lens". This was not what I was expecting given that small sensors and fixed lenses aren't exactly "Cinema" and bridge cameras like the FZ1000 or Sony RX10 not exactly bestsellers. Canon didn't equip this camera with a very exciting lens either. It doesn't even have a constant aperture while the Sony RX10's lens does, and is faster at F2.8.
Nevertheless in the annual report Canon say the lineup will expand to cover a broader base…
"Canon aims to solidify its top position in the motion picture production market by introducing new products that suit a wide variety of market."
Finally on DSLRs, the annual report mentions more flexible video functions as a key area for growth.
The report also hints at a new mirrorless camera:
"Canon believes there remains considerable room for future growth through development of new products based on state-of-the-art technology following the trend of higher quality picture, small and light weight body and versatile movie functions."
The finance inclined can geek out over the Canon annual report here, which was released today (March 31st 2015)
What I am hoping for at NAB 2015
At NAB I am expecting a big GH4 firmware update from Panasonic with many exciting features possibly even raw recording via an external unit. In addition I am expecting a new cinema camera from Blackmagic, in keeping with tradition! This could use an updated ergonomic design and a new sensor. Either the original BMCC or Pocket is due for a replacement. Canon will likely give us the C300 Mark II but the annual report suggests that widening of the market for Cinema EOS with a lower end offering or two. The FZ1000 style 4K bridge camera will be one. I think there will be another – either a GH4 competitor or a 1D C update. What would be really nice given the 1D C's relatively short lifespan for a $12,000 piece of kit and significant recent price drop to $7999 would be to give the first one a big firmware update. It will be a long time before Canon has the technology to truly trump the first model. Only global shutter and 10bit ProRes would really warrant buying a new body. The first one's image is just so perfect as it is. It's possible however that Canon will do an incremental improvement, with a few ergonomic tweaks and a new codec similar to whatever the C300 Mark II will record 4K in.