[vimeo]http://vimeo.com/84381319[/vimeo]
Below, the full panel –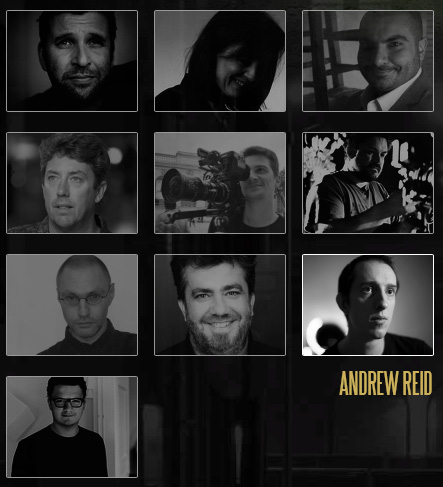 The Sony PROduction Awards is a short film competition, and a chance to get your work noticed and win some pretty nifty Sony gear. Filmmakers from around the world will be pitted against each other and go up against a judging panel which includes myself, Andrew Reid of EOSHD, Shane Hurlbut ASC, Philip Bloom, BAFTA winning dramatist Tony Marchant and others!
Enter your film now at the PROduction Awards competition website or read on for more details…

The third Sony PROduction Awards is here and it's open to entries NOW!
This is how it works –
Now in its third year, the Sony PROduction Awards has grown into a global competition designed to unearth exceptional filmmakers and give them the opportunity to further their careers. Entrants are invited to create or share an existing film of up to five minutes and submit it to the Sony PROduction Awards site under one of the three categories: Factual, Creative or Student. In the Student classification, entrants are invited to submit a creative or factual film, but will be judged among their peers.
All qualifying films submitted, will be uploaded to the Sony PROduction Awards Arena, where the public will be able to view them and vote for their favourite. Entrants will be able to submit their films up until 10 March 2014, at which point voting opens. Voting closes on 7 April 2014 and the five most popular entries in each category will be judged by Sony's panel of industry experts to pick three winners, one from each category.
See the full judges panel profiles here!
I am really looking forward to seeing the work that comes out through this.
I'll be watching the short-list of popular entries in April and I hope your film is among them.
Last year's competition attracted some great stuff, which may serve of inspiration here.
PRIZES!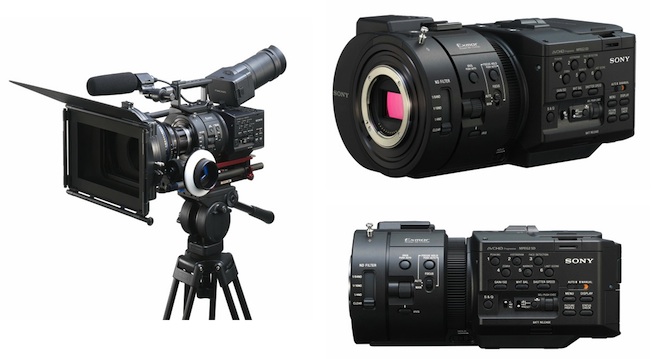 [vimeo]http://vimeo.com/58068874[/vimeo]
Prizes include the 4K ready slow-mo wonder, the Sony FS700RH (seen here on EOSHD with SLR Magic 35mm T0.95 and Metabones Speed Booster) and UWP-D Wireless Mic package. Interestingly the winner of the student category also gets a stint on the John Lennon educational tour bus and a start of the art mobile auto and video production facility.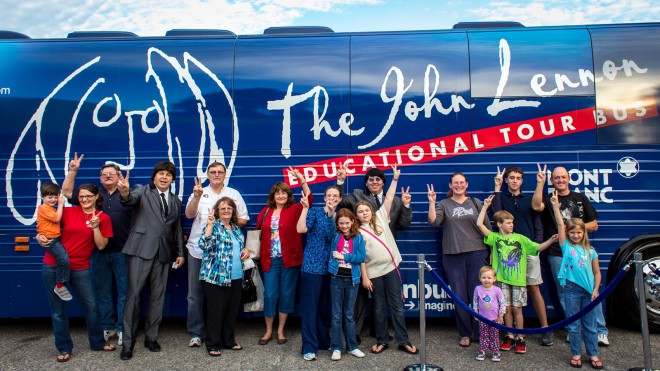 Above: The state-of-the-art John Lennon Educational Tour Bus
Most importantly though, you benefit from Sony's support in raising your profile and publicising your film to the world!
And of course, my favourite short listed films and the winners will be featured on EOSHD at the end of the competition.
Follow the competition on Twitter or follow on Facebook here
Good luck everyone!!
Oh and just one more thing – If you're in London on the 5th February, Visual Impact are hosting a Sony F5 masterclass for an unusually accessible price of just £50 + VAT. Check it out