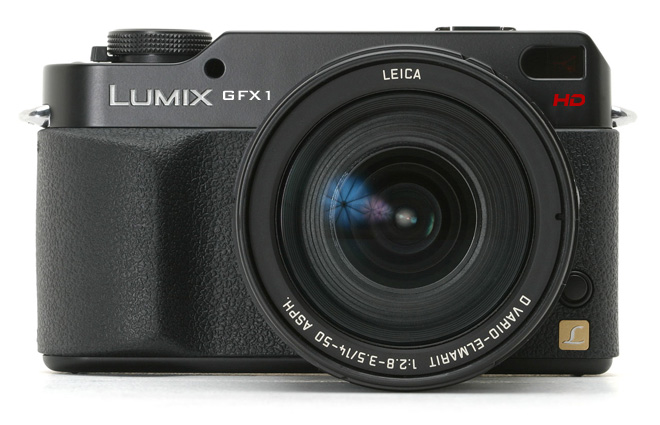 A week ago 43rumors published this rumour about a camera called the GX1 with a picture of a hybrid camcorder-like prototype from a patent.
EOSHD has received more info about the camera.
Announced within 2 months Panasonic will release the true successor to the GF1 and it will be called the GFX1 not the GX1!
It will be rangefinder styled like the Panasonic L1 of 2006 (above, my mock up), with built in EVF. That is 100% confirmed.
The camera is a true Fuji X100 / Sony NEX 7 competitor and is marketed toward GF1 enthusiasts who aren't satisfied with the GF2 and GF3.
The Leica 25mm F1.4 will be in one of the kit options.
I am also told to expect another Leica prime to be announced alongside it as well as a fast 40mm pancake.
There other information I have is not as concrete and comes from a different source so take this with a pinch of salt for now…
920k LCD
New sensor
Full HD video at 60p and 24p
Same battery as the GH2
That's all I have at the moment.
Expect an announcement timed to coincide with the release date of the Sony NEX 7 on November 7th.
Early November is going to be a very busy week for camera releases, you would have to be an absolute fool to try and compete with what Canon and Panasonic are have to announce that week!