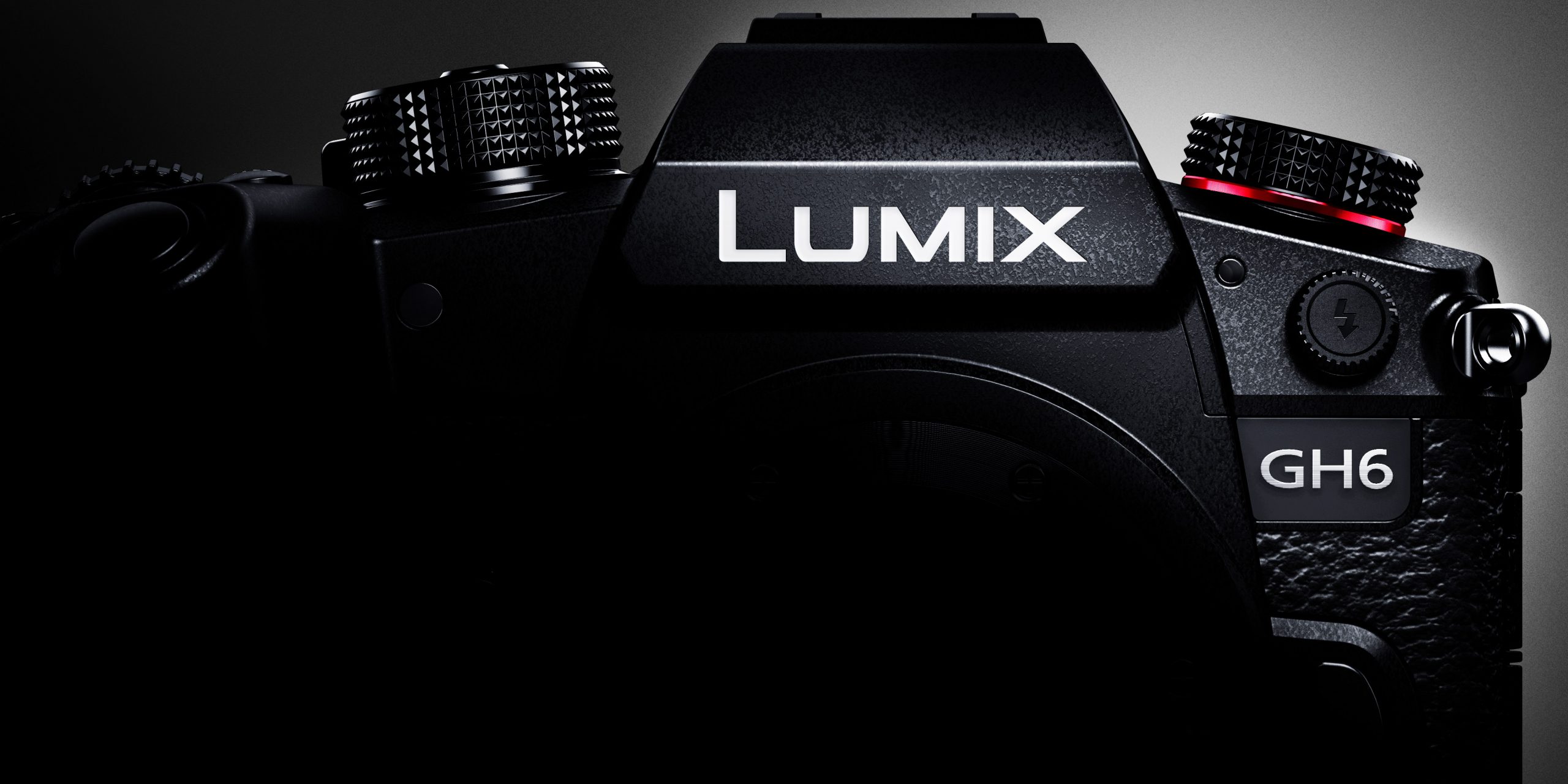 The Panasonic GH6 is going to be the most advanced Micro Four Thirds camera ever made.
The reaction has been pretty positive.
But is it enough for it to be a solid update over the GH5? Does it need a big attention grabbing feature that makes it unique?
In the old DSLR video days the Panasonic GH1 certainly stood out. At this point in time mirrorless cameras were far less common, and there we no high-end models. The GH1 itself was aimed at consumers and enthusiasts. It did not really have professional Varicam or broadcast users in mind. The choice for video was between this camera, and the Canon 5D Mark II.
10 years later we're not spoilt for choice. The market has exploded with variety.
The response to the Panasonic GH6 was positive, and put to rest any worries about the GH5 II 'being it'. So it's something very nice to look forward to, whereas Fuji won't give us a sniff of X-H2 news.
On the EOSHD Forum, users criticised the reliance on HDMI for RAW video and hoped for different with the GH6. They liked the possibility of a future GH6 shooting RAW internally along with a Blackmagic-style codec choice. BRAW was on their list of priorities and it is on my list too, as a Resolve user. And not via HDMI please.
I believe internal RAW recording is complex for patent reasons (RED) and might not happen, but there is no excuse for Panasonic to offer an alternative to H.264 / H.265 and implement ProRes 422 10bit recording. This would be my minimum spec bump for the GH6, as for $2500 it is definitely in professional camera territory.
Some people questioned a lack of detail in the announcement and that's understandable. But Panasonic doesn't want to give away more than necessary to the competition like Sony. Things related to the sensor resolution and readout speed – well, maybe Sony already know that – but Panasonic can't yet say what else they have planned so far in advance of the release date.
In terms of features beyond the obvious (new 5.7K sensor) nobody really morned the lack of 8K! We've seen this have very bad implications for heat dissipation on the EOS R5 and very few people own an 8K display to appreciate all the detail. Indeed in the home on a big screen this is already quite difficult. So 8K remains for a niche of users who want to crop for more flexibility in post. To be honest, an open gate 5.7K mode already provides a lot of reframing possibilities. So at this point 8K would be more of a marketing badge – Or not in the case of Canon!
The 4K/120p mode is very welcome. The high-speed readout advantages of small sensors however seems under threat from Sony and their stacked DRAM technology; Full frame 4K/120p on the A7S III. That's why the GH6 should seek to break the mould in other ways. It needs a strong set of unique selling points and unique features.
An internal ND filter is more cost effective to implement for a smaller sensor, compared to full frame. The ergonomics could go in the direction of the Canon C70, rather than further tweak the existing mirrorless stills camera form factor. However there are nice advantages to the GH6 ergonomically over the C70 – it will be a lot smaller and lighter, it will have an EVF of course and the stills mode will be fully featured. What I'd like to see in the main part is a larger screen to focus from and the extra space around the sensor for an internal ND filter to slide out of the way when not in use.
Autofocus is a prime concern on the forums and with a lot of Micro Four Thirds video shooters, although Blackmagic isn't any compeition there, Sony, Canon and Fuji certainly are. For stills, contrast detect AF / DFD can work well. For video it too often finds the background instead of the subject. If Panasonic can improve their DFD AF to the point where it doesn't have any shortfall in 4K/24p compared to Sony's phase-detect AF or Canon's Dual Pixel AF, then the complaining will be silenced at last.
Sony and RED holding so many patents probably limits certain other features. The Sony FS5 with the electronically variable ND glass, and RED having the best compressed RAW codec are possible roadblocks. They don't seem to be keen to share their technology and Panasonic don't seem too keen on licensing!
Is it enough for Panasonic to make a "mini A7S III" and sell it for $1000 less, with the 2x crop sensor and Micro Four Thirds mount?
Well I think there's still a market for this but they are moving away from the original concept. At $1600 the camera appealed to enthusiasts. At $2500, it'll make many of them think twice because they can get a 4K full frame camera for that… Including from Panasonic! In fact the S1 and S5 will be more affordable than the GH6. This, along with autofocus, is a big area for Panasonic to focus on – no pun intended. It has to justify the new price and appeal not just to video professionals, but to new filmmakers and enthusiasts who are GH5 users and own a lot of Micro Four Thirds lenses.
There's also the question of YouTubers and social media influencers who embraced the Panasonic GH5, but whom might start requesting silly things like vertical video. This chips away the CINEMA appeal of the GH series and should really be provided by a different range of cameras as Sony is doing with the ZV1.
The Panasonic GH6 Wishlist – from my choices and general forum feedback
Stop restricting ProRes and RAW recording to external devices and HDMI cables
Autofocus in video mode (even at slower frame rates like 4K/24p) needs to be at the Canon Dual Pixel AF level as a minimum standard
Exposure and focus are the basics that a camera should help with. 180 degree shutter is such a common shooting technique. So we really need that internal ND filter, to avoid the tyranny of variable ND filters in front of the lens. A quick way to clear ND out of the optical path without unscrewing a thread! It is 2021.
Larger screen, closer to smartphone standard with modern touch UI.
I'm really looking forward to the GH6. I'm glad it won't go down the 8K road.
I'm happy to have a mini A7S III in the tool bag so I can continue to enjoy Micro Four Thirds lenses and Super 16mm C-mount.
But most people will expect it to stand out against a crowded market, especially at $2500.