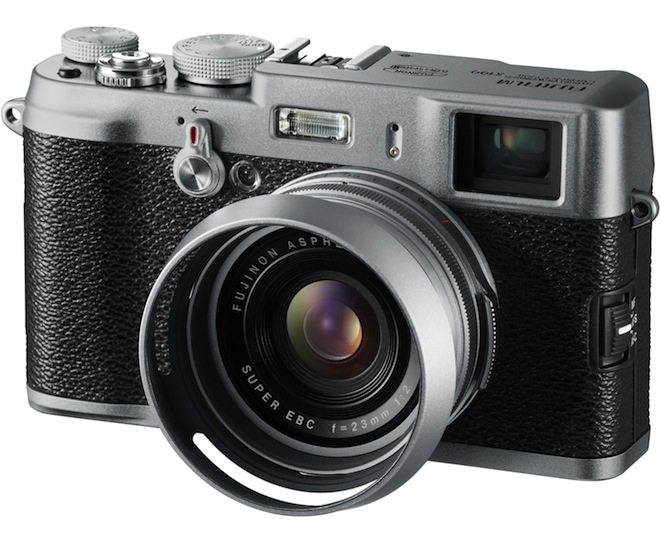 Fuji have confirmed to Reuters (via MirrorlessRumors.com) they are to launch a 'high-end' interchangeable lens camera, capitalising on the success of their high end X100. Fuji boss Takeshi Higuchi revealed the plans to enter the mirrorless market and said Fuji is aiming to become the third largest camera manufacturer after Canon and Nikon – leap-frogging Sony and Samsung from their current 5th position.
"We can do all the important development in-house, so we can use that to cut costs, but we don't have a very high-profile brand. We have debated why that is and the upshot was we should put out luxury models and spend more on publicity to build up the brand."
Higuchi says the camera will be a flagship, and not a entry level consumer model or compact step-up like the Panasonic GF3.
Although Fuji say the camera will be produced in-house, EOSHD believes there is a possibility of a Nikon or Micro Four Thirds mount being used. Fuji have worked with Nikon before, with their S5-Pro DSLR featuring a body design by Nikon based on the D2.
The mirrorless camera will be 'an attempt to move up-market' and will feature a built in EVF, like the GH2.
The X100 is produced in Japan, and Fuji's other models are made in China. But Fuji is looking to produce the mirrorless flagship outside of China.
"We do feel a risk in China in terms of wages and the high staff turnover. We will seek a production site outside China."
EOSHD sees this new Fuji model incredibly promising for video, since mirrorless cameras are better equipped to handle it and offer the following advantages over normal DSLRs for video:
Built from scratch with modern image processors
100% electronic light-path necessitates larger emphasis on live-view / EVF – which is basically a video stream
New lens mount means optics can be optimised for video like Panasonic's and Olympus's
Shorter flange of lens mount means better lens adaptability (LOMO OCT, PL, c-mount cine lenses, etc.)
A more compact size means rigging can be less bulky and more flexible
That Fuji are going to produce a true enthusiast / pro flagship mirrorless and not be tempted by the dumbed down mass market approach taken by Sony and Panasonic is another huge positive to this news.