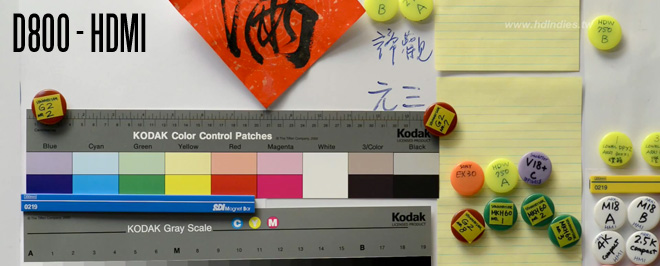 Slowly the new DSLRs are giving up their mysteries as they land in the laps of lucky pre-orderers who thanks to Canon and Nikon have had to blindly throw $3000 in their general direction, hoping that the camera does what they want. So next time if you are listening Canon and Nikon, tell us right from the start about things like image quality, scaling to 1080p and HDMI output quality.
Anyway, rant over! Here is the first professional test of the Nikon D800's mythical uncompressed HDMI output.
Now this is done by a Taiwanese website HDLndies run by video pros, so the translation is by the wonderful Google and may not be 100% accurate, but here is what I was able to get from the text…
The HDMI signal was output to Avid DNxHD, 176Mbit CBR (constant bitrate)
Colour is 10bit 4-2-2 although it is not clear if the Nikon D800 is doing 10bit or if that is just on the external encoding
(I suggest the latter)
The output is 1080i (no 1080p – what the fuuuuu!!)
It also does 720p at up to 60fps
Here's my take…
The blog suggests (please bear in mind the rough translation and take this with a pinch of salt) that no audio is output via HDMI, and since the internal D800 encoder switches off the stream to the memory card when HDMI is active, you'll have to sync audio from a separate device. There's no timecode, which makes audio sync less convenient and the blog requests that Nikon add it in future firmware updates.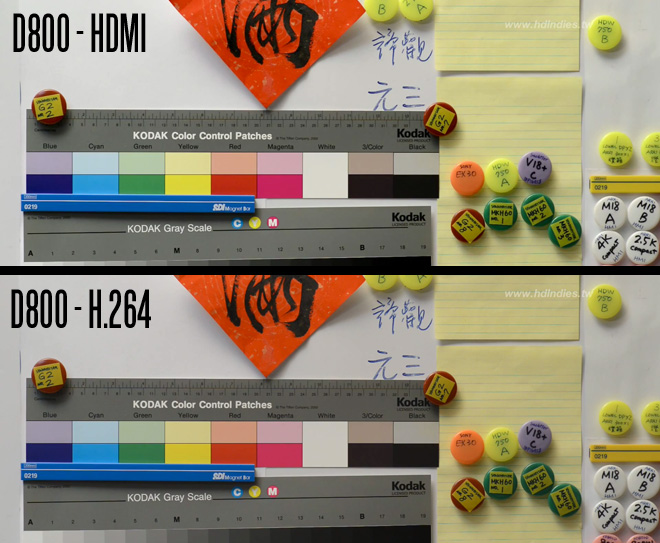 And now the big question – what is image quality like. Hard to express from YouTube footage because that the lovely DNxHD at 176Mbit has been re-compressed, but even so you can tell that colour looks less muddy. I expect viewing the original footage at 176Mbit on a decent monitor I would expect it'd look like a fog has been lifted.
The footage should grade very well and the camera should have a lot of dynamic range in this mode with smoother highlight roll off, providing scaling from the sensor is not hurting that too much – which it may do. I have not yet tested this grading theory since you cannot grade the YouTube material for obvious reasons! Best of all for me is the improvement to colour – 4:2:2 and if it is correct, 10 bit – is a huge benefit.
But I'm disappointed that it appears to be output in 1080i rather than native 24p or 30p and that resolution from the sensor is unimproved and pretty far off what the Canon C300 or Panasonic GH2 manages from 8MP and 16MP sensors respectively.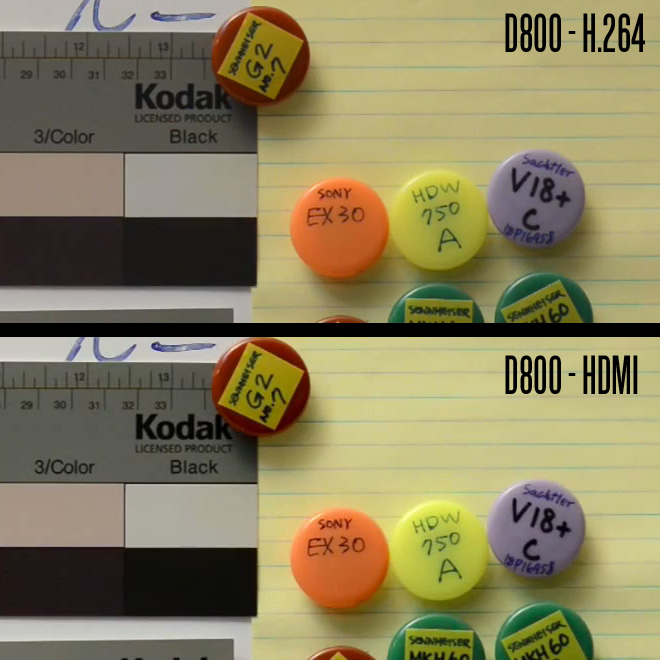 It will be very interesting to see how ProRes footage from an uncompressed 10 bit 4:2:2 Nikon D800 HDMI feed compares to the 5D Mark III's still rather good ALL-I 90Mbit. Suffice to say, the codec is no longer a weak point of DSLRs.
Thanks to Nathan Pawluck for the find