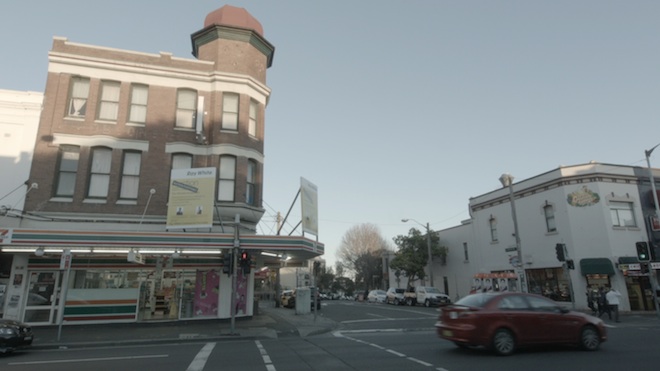 Download now
(Mirror provided by Copy – sign up and get 20GB free storage. Better than Dropbox)
The BMCC 2.5K EF and mFT cameras are now in-stock at Hot Rod Cameras, where you can also pre-order the Pocket Cinema Camera
John Brawley has released a few ungraded ProRes files from his card, shot with the Pocket Cinema Camera and SLR Magic 35mm F1.4.
Other lenses used – Olympus 14-35mm F2.0 and Olympus 7-14mm both in the older Four Thirds mount. The Olympus 14-35mm F2.0 is a beautiful lens but very expensive. Consider the Panasonic-Leica 14-50mm F2.8 instead, though the older Four Thirds lenses diminish the size advantage of the Pocket camera somewhat.
The image is great.
Certainly everything I loved about the Blackmagic Cinema Camera image seems there in the Pocket camera but in a much more convenient form factor.
If it had an articulated screen and anamorphic 4:3 mode it would be even better!
CVP currently have August 14th as the projected shipping date to customers. I will be in the UK around then to pick mine up. Hopefully they will be getting more than 1!
In the meantime EOSHD forum members have been putting together a huge compatibility list of c-mount lenses and how suited they are for use on the Super 16mm Pocket Cinema Camera. The mFT mount on this camera is one of its best features.