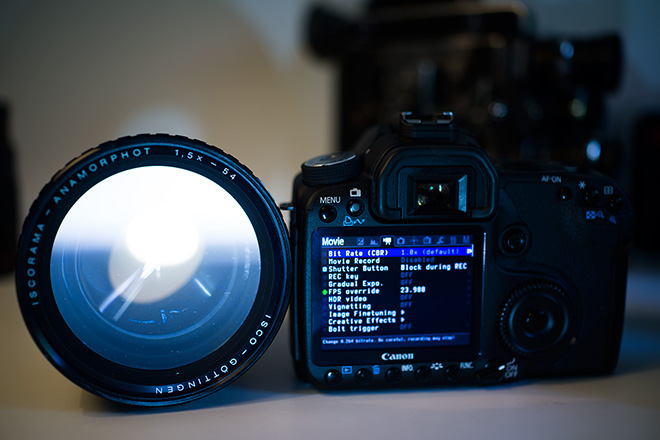 I'm releasing today a special 50D edition of my extensive 100+ page book about shooting raw video with Magic Lantern.
The Canon 50D is probably the best bang for buck DSLR for video right now. What other camera can shoot 14bit raw video from a Super 35mm sensor for $500?
The camera will be many people's first taste of shooting raw video, so I've prepared a book which is as useful for beginners as it is advanced users.
The guide is bang up to date and covers 12 chapters, 100 pages. That's 20 cents a page and a single page of advice could save you $500 on Compact Flash cards or software. If raw is worth doing, it is worth doing right!
When it was released the 50D had no video mode at all, now it has one of the most complete ones on any DSLR. Aside from giving out very cinematic images, the 50D has the full suite of established Magic Lantern features such as a built in timelapse intervalometer, zebras, focus peaking, silent stills and even electronic focus racking and a digital dolly.
Even if you don't yet have a 50D, with this guide you get a feel of whether or not you should jump in and shoot raw with one. I expect you will want to after reading it.

As before all the advice in my book is first hand and results from my own filmmaking and research.
One of the aims of the book is to save the Magic Lantern team from so much customer support and questions from new users. The thing with forums is that they contain a lot of other advice and distractions alongside the relevant stuff. In the book I have already done the hard work for you so cut to the best paths through the maze. This is something which will save you valuable time.
The book is available now for $19.99 and it is delivered immediately as an e-book to your email address.