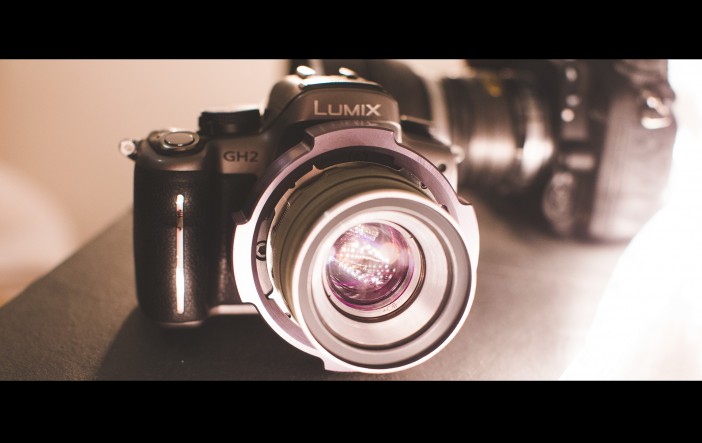 [pullquote]Comment on the forum[/pullquote]
One of the growing realisations I have had over the last 2 years of upgrading my camera equipment is that it's made me less creative. It's time to bring EOSHD back to the stuff I love.
Above: My test shoot with the FF58 Arri PL on the Olympus E-M1 in Berlin
The modern world leaves the minimum room it can for the artist and those with an artistic temperament which is why the world is becoming so dispiriting and so dull.
In a world of lenses made by minds like machines to technical standards, not artistic ones, I find myself on almost every shoot wanting a more emotionally satisfying image from my camera, less sharp and less clinical. It has nothing to do with 4K but the character of the glass.
I've been shooting with the "FF58" in PL mount and Dog Schidt's Optiks FF38.
The FF38 is a wide angle adapter with rare Lanthanum glass from renowned German industrial glass manufacturer Schott. Combined with the anamorphic aperture in an FF58, the FF38 gives you a 1.5x wider image turning the 58mm Flare Factory lens into a 38mm (full frame) which completes the 'anamorphic' look to the image.
In the cinema lens industry Hawk Vantage and Cooke cater very well for the emotionally satisfying less clinically perfect, less flat looking lenses.
For us at the more affordable end of the spectrum, Dog Schidt Optiks is the best at doing this.
I shot Universal's renowned Berlin act Bunny Suit on the FF58 / FF38 combo, which you can see below –
This was actually shot in APS-C crop mode to reduce rolling shutter (it was handheld after all). These are all full frame lenses though. The ultra soft shots in this video were not with the FF38 / FF58 but the Canon Soft Focus 135mm F2.8, a 90's lens from before Canon were more interested in creativity than in dollars you can only count in the billions.
Richard Gale is a friend and also an EOSHD forum admin, but I am sincere about what I say here – the truth is he's incredible at crafting gems out of vintage lenses. The quality of the craft and the presentation is superb.
Some of DSO's other projects have included the in-house Forbes 70 IMAX 70mm digital cinema camera, lenses for Jason Wingrove and a KineRAW Mini modified Speed Booster for VFX supervisor and DP Rob Bannister.
If you like what you see, head over to Dog Schidt Optiks for availability, pricing and more info
The FF58 Arri PL is £260 and available now. The FF38 is available to pre-order.
These low-fi lenses you will be seeing far more of on EOSHD as we go back to the roots of the website in the coming weeks. But before you ask, I'm keeping the 1D C!!