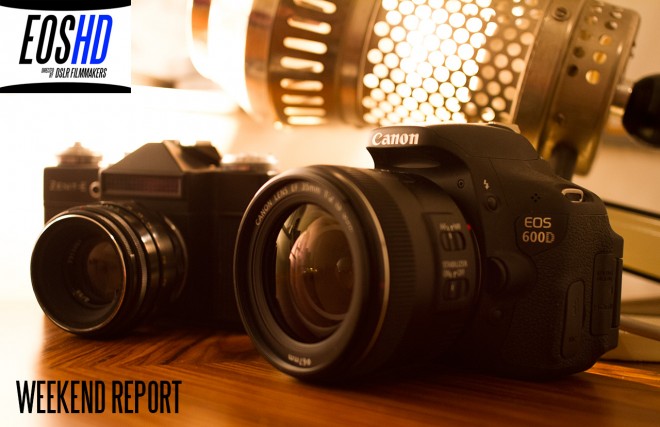 Engaging the uninterested general public with dedicated cameras was never going to be sustainable – not with smartphones around.
But I think the decline of consumer DSLRs will actually be the best thing to happen to photography and video in the digital era.
Finally companies will have to get innovative, putting more weight behind enthusiast and pro orientated camera line-ups.
Consumer digital camera sales are down 36% this year.
Why?
I think there are four reasons.
Smartphones
Satisfaction with current DSLRs
Lack of innovate products
Global economic downturn
Smartphones have a whole subset of reasons why users are not bothering to use stand-alone cameras.
People value sharing their images more than image quality. Smartphones are the only camera to be constantly online. As phones the user feels compelled to carry them everywhere, all the time. Carrying a second device is inconvenient. It's impossible for a camera to replace a phone but very practical for a phone to double as a small camera.
Image quality is now more than good enough for the vast majority of the general public. As a more demanding user even I'm impressed with what you can shoot with the iPhone 5S, like seamless 10K panoramas.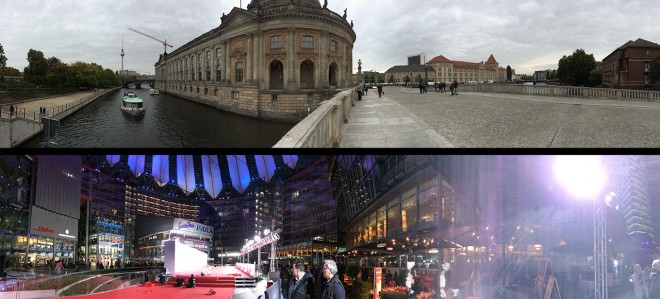 In a way, nothing has changed… everything has changed. Throughout the photographic era, the way most people used cameras was document their social lives and special occasions, now they do it with a phone not a camera.
Until now the 'smartphone problem' had been pretty much isolated to the low end compact camera market. In my opinion this market is defunct and will vanish entirely within 10 years. Compacts used to sell 10 million units a month globally on average in 2011 and in 2013 this has fallen to around 4 million.
Not worth saving?
Sony have tried to be innovative and release a 'digital lens' for a smartphone with the QX series, but the right solution would have been to release an extremely slim case for an iPhone which became 'at-one' with the phone so you'd carry it with you by default, with it offering the protection of a case but the increased image quality of a high end compact, via it's own dedicated sensor and optics.
Nokia's PureView 41MP camera shows you can substantially improve on iPhone-level image quality without the need for bulky lenses.
Unfortunately Sony chose not to take this route with the QX series. I'd rather carry a separate camera, because it is a separate camera anyway – and a pain in the ass to pair-up.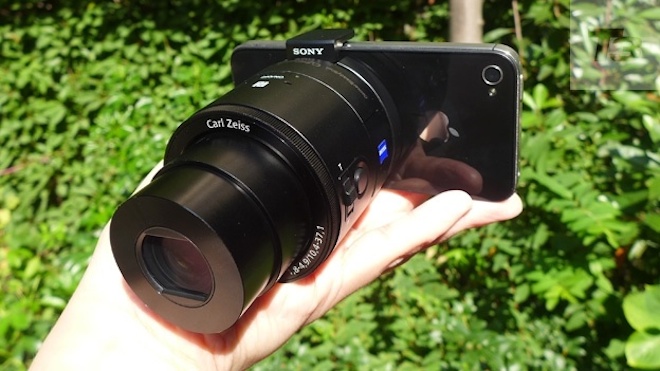 Above: Image from T3 QX100 review
DSLRs begin to rot
Weirdly, for the first time a similar sales decline has started to affect DSLRs. This year DSLR and mirrorless camera sales are down a massive 10-15%. That's millions of units unsold.
The current drama began last Christmas…
The figures rallied in October, especially for mirrorless cameras, before collapsing over November, December and January through to February by which point they'd halved, from 1.6m to 800,000.
A drop in sales after the holiday season isn't unusual but what happened next was.
Since their introduction a decade ago consumer DSLRs have enjoyed year on year increases in popularity. This year's different. Sales have not fully recovered from that massive dip at the end of 2012.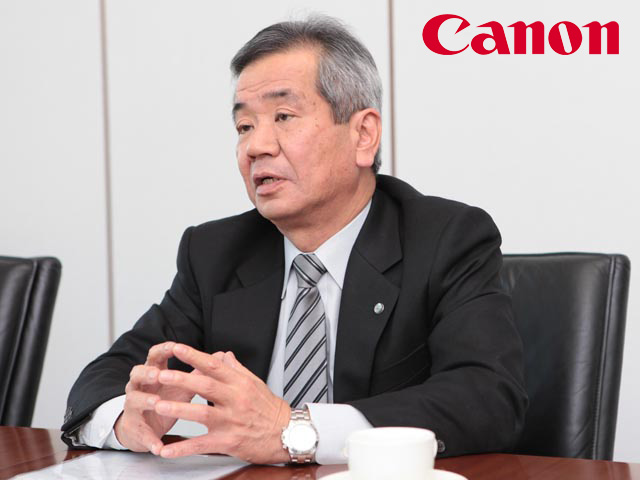 Canon especially has sold 23% fewer cameras so far in 2013 than at the same point last year.
Nikon have sold 18% fewer.
Investors are taking fright. Shares in Nikon who are the most camera orientated of the big manufacturers are down the most; a 33% fall.
Sony and Fuji's sales are down a huge 35%. Although Fuji's X line has revitalised interest in the brand from enthusiasts and pros, both company's have suffered at the low and mid sections of the market.
Christopher Chute from market intelligence firm IDC predicts Nikon may be out of business in 5 years if the trend continues.
"You're talking about a 10-15% decline in DSLR shipments all over the world. Which is kind of shocking because that market's been growing double digits for almost ten years. Nikon recently said they have a five year plan to address this. And my view is, that five year plan should have come out five years ago. They're not going to be around in five years."
That may seem alarmist, but clearly the kind of customer a low end DSLR is aimed at now uses their smartphone far more than they use a DSLR. Even speaking as a massive camera enthusiast, for a quick snap I have to literally force myself to use a DSLR for it. Almost everything I share on Facebook and Twitter is shot with my iPhone.
The main problem for the Japanese camera makers though, is their continued lack of focus on software.
The world has moved from a place where hardware was the dominant factor to where software is now more important. All the remarkable product features on an iPhone that consumers love are driven by innovative software systems. Indeed Facebook is software. Twitter is software. The entire internet is a network of software. The Japanese software culture in terms of cameras still seems to be stuck at the DOS command prompt. Canon don't even recognise software innovation in their own back yard with Magic Lantern.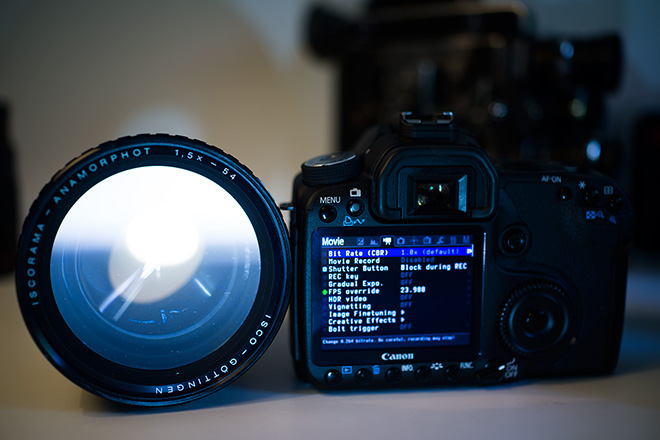 The other problem is that the general consumer, even those with a passing interest and eye for image making and creativity, just doesn't need what Canon and Nikon are offering in terms of cutting edge hardware. Those lovely lenses, great image quality. Perverse as it sounds, consumers who take photos don't need cameras. What they really need are computers.
The internet places low demands on image quality in terms of optics and resolution. Consumers are far more interested in content, information and what you do with an image after you take it.
That's the nature of the snapshot. What's the story behind it? What is that person saying through their image? Sharpness is boring to non-camera geeks, and there's even an unwelcome social aloofness that goes along with someone posting ultra high quality selfies of themselves on social networks.
In their race towards ultimate technical perfection, the Japanese camera manufacturers have lost sight of how people actually use their cameras. Panasonic were perfectly placed a decade ago to be the next Apple in terms of smartphone cameras. They were once one of the most cutting edge and most popular makers of camera phones, likewise were Sony and Sharp. None of them got the software side right.
There's also the fact that many consumers and lame users don't even know what image quality is. You only have to look at how many are happy to watch films on their TVs at 400hz in smoothing mode to realise that. To the majority, image quality is an even harder sell than it is to those who recognise it (yet don't recognise a real need for it on Facebook).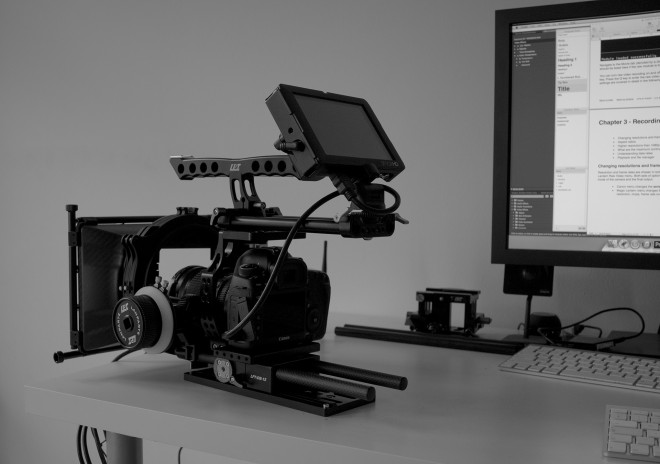 As for DSLR video and filmmaking, the market upheaval is set to actually benefit us…
If you look at what is happening to the enthusiast photography market, it's truly blossoming with a renewed focus from the manufacturers, as they realise the importance of their core business… making cameras for photographers. Seems obvious, but you'll be amazed at how much expense, time and effort the manufacturers go to sell a DSLR to a layman, simply because there are millions more laymen in the world than photographers.
Many photographers have their heads turned by the world of video and filmmaking, for there are many parallels. This is an area of the market so different to the mass market consumer stuff, it is immune to the smartphone problem.
The focus on the enthusiast is already showing with the stills side – with Nikon set to release a DF camera which is rumoured to cater for that much sought after traditional photographing experience, something which has been neglected so far in the DSLR era. It took Olympus (with Micro Four Thirds & the PEN) and Fuji (with the X100) to finally realise photographers wanted cameras to FEEL like photographic tools. I suspect this camera will have a porro prism as found in the Panasonic's first digital camera the Panasonic L10 and a hybrid optical viewfinder.
The Nikon DF camera is just the recent example of how manufacturers are pulling more keenly than ever on the purse strings of enthusiasts. The Sony RX1, Sony A7R, Fuji X100S and X Pro 1, Blackmagic Cinema Camera, Olympus OM-D E-M1 and the Panasonic GH3. You may notice a brand missing from all of this, and it's Canon.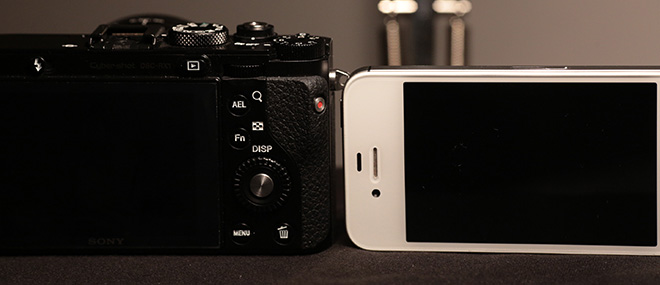 Canon's sales in terms of their pro and enthusiast DSLRs have historically been the strongest so they have the least motivation to to pull the purse strings of any consumer or enthusiast with innovative new concepts (like they're doing for professional filmmakers with Cinema EOS). Just steadily evolve the old stuff, don't change the formula too much, don't take any unnecessary risks.
As Michael Reichmann says over at Luminous Landscape –
"With few exceptions (Sony being the most notable), most companies seem to be marking time. The transition to mirrorless apparently caught the market leaders, Nikon and Canon, a bit by surprise. The Canon M and Nikon 1 didn't quite set the pace for everyone else, and indeed these lackluster offerings have left a gap which Sony is now driving a truck through. Indeed, a truck loaded with some quite innovative new cameras. Fujifilm and Olympus are pushing hard to fill the gap as well, and Panasonic follows.
"Over-all dealers whom I spoke with report that sales are down, and have been for a few years now. Replacement and upgrade sales are in the doldrums. Buyers aren't terribly motivated, and lack of true innovation by most players seems to be at the heart of the problem. The still slow economy and economic uncertainty doesn't help much either."
In my view, Canon are more vulnerable than anyone going forward. It isn't just that the higher the climb, the bigger the drop at the other side – frankly their DSLR line has become boring from top to bottom.
The Sony A7 is a nail in the coffin of Canon's full frame line-up but it's consumer apathy which will finally close the lid.