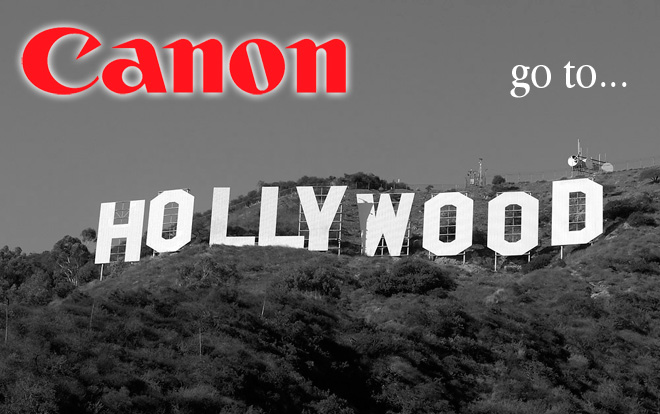 Canon have just announced they are opening a Professional Technology Centre in Hollywood on Sunset Boulevard.
Needless to say the November announcement now looks almost certain to mark a huge push by Canon into RED's back yard.
The support office will serve Canon's film and television clients and foster support, research, service and training for Hollywood's thriving entertainment industry.
Staffed by Canon technical and engineering people, customers can also try out new products at the centre.
Starting in late 2011 the centre will also offer repairs and spare parts for digital cinema cameras, lenses and DSLRs. The spare parts will be kept locally in a massive inventory. Canon are also shipping two rooms worth of equipment calibration machines from Japan to Hollywood.
Canon also announced that they intend to take feedback for future products from the shop floor. The offices will act as a local film industry research and development centre. Say Canon:
"Staff will assess market demands and expectations for new professional imaging technology and look to build them into future product generations."
"This represents only one of many initiatives and investments that Canon has planned to solidify its commitment to the film and television production community."
Canon will be offering one-to-one meetings at the office with major studios, production houses, television networks and rental facilities in the area to 'build relationships'.
If this isn't a clear signalling of intentions I don't know what is!
Roll on 3rd November.
Source: Canon press release