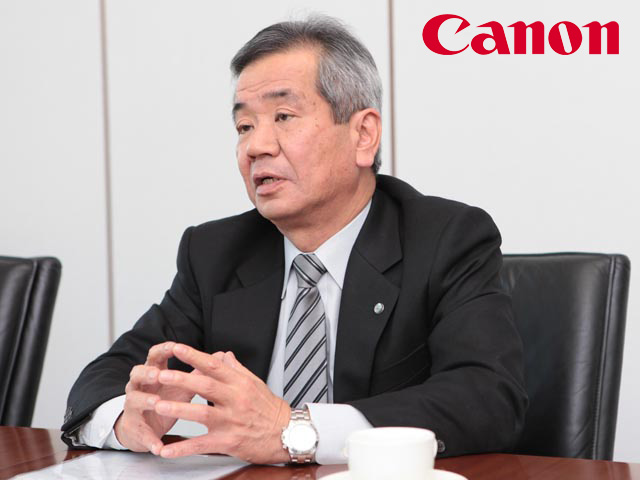 Canon will release a mirrorless interchangeable lens camera in 2012. Japanese website DCWatch has the first interview where Canon have spoken in detail about the development of the new system.
There's so much in this interview. But the translation is very rough. So take my interpretation as just that for now – an interpretation.
Note: I have also corrected some grammar in the translated quotes for easy reading.
The interview is with Canon's managing director of imaging Mr. Masaya Maeda (Google translated name is incorrect). He spoke to Masakazu Honda about a difficult 2011 and their broad plans for 2012 – making a new mirrorless mount compatible with EF lenses, introducing a new range of lenses to minimise the size of the new system and video optimised lenses.
There's also a mention of 'APS-I' in the text but this could be a 'lost in translation' moment. If not, could the new sensor size, system format and mount of Canon's mirrorless be dubbed APS-I?
Here are the highlights…
Q: What is the concept / aims for the Canon mirrorless system?
"Performance demanded by [the]camera is picture quality is first. And downsizing coming next. Even with compact machine with interchangeable lenses the priority of this need is constant. This is the same with a video camera, indeed any photographic equipment can be worn smaller, more portable and can be taken to any scene at any time. With every camera the need for miniaturization is uniform."
Indeed this explains why the Canon C300 form factor was developed – Canon recognise the advantage of making systems that are no larger than they need to be.
Q: What about videos lenses?
"Even with the idea of ​​zooming and AF, video requires a unique lens."
"The lens will support video and incorporate new ideas."
"New products scheduled for trial were delayed significantly by the earthquake."
"High-performance video for the masses requires AF. In addition, we will respond to the smooth movement of the diaphragm (iris)".
Q: What about AF methods for such lenses?
"I think a new way. A combination of phase difference detection system and contrast detection method, please wait for the specific product announcement."
I believe Canon are speaking about the new mirrorless system lenses here, rather than video lenses for the C300 although I expect we'll be seeing those at some point as well.
M. Tian Rong Jin also mentions a future camcorder, though rather obtusely. There's a mention of Photokina 2012 in the question leading to this response but the translation makes it extremely unclear what exactly was asked. Regardless, here is Masaya Maeda's response:
"With interchangeable lenses as well as a high-quality fixed lens camera…. A new proposal for a camcorder, please expect."
I am expecting Canon's new mirrorless system to be announced at Photokina in September. As with the last one, EOSHD will be there to cover it live.
Source: DCWatch via PhotoRumors