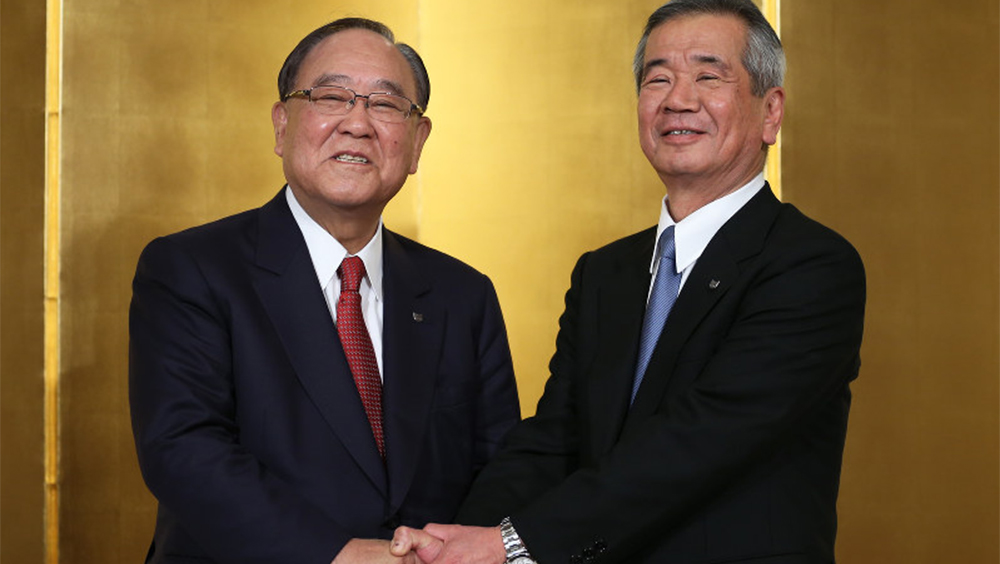 Canon President and long-time camera business COO Mr Maeda-san has stepped down for health reasons. The change means 84 year old Chairman and CEO Fujio Mitarai once again assumes the triple role of Chairman, CEO and President until a replacement can be found for Masaya Maeda-san.
On a personal level my condolences go out to Mr Maeda-san. We don't know the seriousness of his condition, but I hope he can bounce back and enjoy his retirement.
When not at work, Masaya Maeda can be found building model airplanes and playing golf. He is also a fan of Eric Clapton.
Masaya Maeda was an engineer in his earlier career. Along with Canon Marketing president Masahiro Sakata and Canon senior general manager Shoji Kaihara, Masaya Maeda was one of the biggest decision makers at the top of the camera division and in large part responsible for the creation of the Cinema EOS business.
In 2013 he recognised the threat from smartphones, saying "Some say the digicam market is mature and that smartphones are eating into it. I would say this is true.'
Masaya Maeda leaves Canon at a time of great turbulence in the camera industry, with all the Japanese companies failing to shore up consumer camera sales in the smartphone era.
His request to step down on health grounds, as President and Chief Operating Officer was made on May 1st this year (official statement in PDF format).
The door is now open for a big change at the top of the company and it will be interesting to see what direction the next President brings to the world's biggest camera firm.