If the Sony A6600 is a flagship camera, I'm a little pixie elf.
It's a flag at half mast kind of camera, in mourning of a once innovative camera division. 2016's technology with a bigger battery.
Interestingly a source who has been right many times before about Sony tells us that the Sony Professional Video division wanted to reserve the more capable IMX571 26 megapixel sensor for future professional camcorders.
Meanwhile the same sensor is yours for just £750 in the Fuji X-T30, with minimal rolling shutter, 6K full pixel readout, no crop in 30p, double the bitrate in 24p (200Mbit) and Fuji's colour science along with F-LOG.
Remind me again why I should buy the A6600?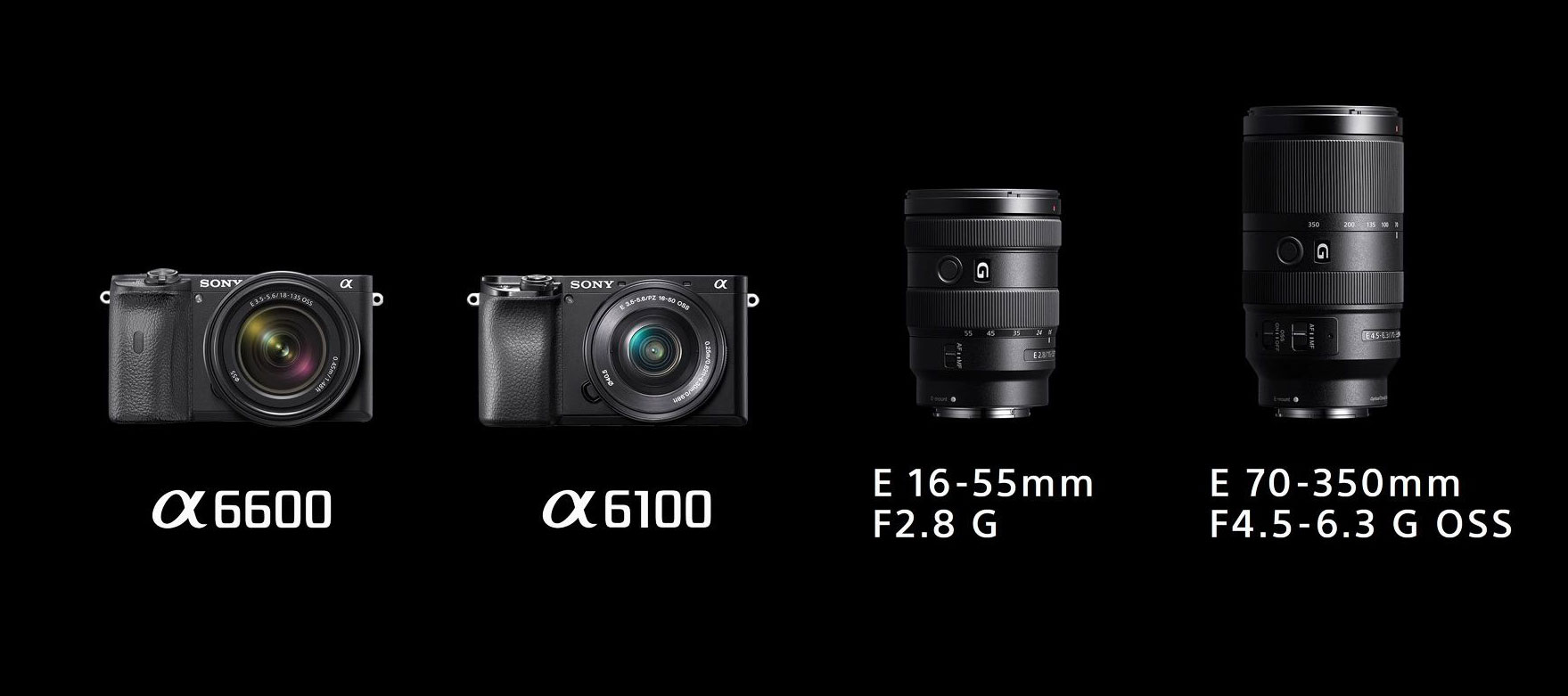 Over at Canon, the EOS M6 Mark II looks positively cutting edge compared to the A6600, but probe a little deeper and it's actually worse. Canon's new 32MP APS-C sensor is pixel binning in 4K mode – and if that isn't bad enough, it's not even pixel binning at 3840 x 2160 resolution.
You can argue about the ethics of putting a 4K badge on a camera like that.
The actual resolution is closer to 2.8K and then upsampled.
What next? Are we going to see full HD TVs with 4K badges on the box and no reference to the fact they're upscaling?
The bottom line is Canon's sensor technology still isn't fast enough. Pixel binning 2×2 was the only way to avoid the "Canon-crop" on the 90D and EOS M6 Mark II.
When we look back to the Samsung NX1's exceptional 6K-4K image processing pipeline from 2014, it's absolutely ridiculous that we still have these problems 5 years later, which had been solved in 2014 by a kitchen microwave company.
In fact Samsung's 28MP CMOS from 2014 allegedly reached 6K at 240fps under lab conditions.
The upshot is that the NX1 still looks amazing in 2019 (especially now H.265 playback is hardware assisted) and the EOS M6 Mark II won't touch it. I'm expecting poor low light performance, moire and aliasing from the Canon.
Together with the withdrawal of 24p and you get a rum deal for video purposes.
Compare that to the Fuji X-T30 which is slightly cheaper (around $800). It has all the plus points of a Canon body – Superb colour, Dual Pixel AF-grade autofocus but with the added benefit of a next-generation 6K sensor with full 6K pixel readout at 24p, 25p and 30p – at a high bitrate too – 200Mbit, which is double what is offered on the Sony A6600.
But if Canon's continued borefest isn't enough, Sony seem determined to join in at the moment, reusing the same old sensor in multiple generation of camera, tweaks in place of new innovation, profit margins ahead of everything else.
I won't be picking up the A6600 as a result, or the EOS M6 Mark II.
I am also nonplussed by Sony's expensive new 16-55mm F2.8 lens. For MUCH less money on the X-T30 you have a parfocal 18-55mm F2.8-4 kit lens and it's far smaller to carry around. Samsung's 16-50mm F2.0-2.8 and the Sigma 18-35mm F1.8 remain unbeaten as far as fast APS-C zooms go and the Fuji 16-55mm F2.8, available long before Sony finally got round to their version, is cuttingly sharp, sharper wide open than most primes!
Here's how the A6500… Sorry, A6600 and EOS M6 Mark II compare to the Fuji X-T30 in the specs department:
Maximum 4K frame rate
X-T30: 30p (full pixel readout)
A6600: 30p (cropped)
M6 II: 30p (pixel binned)
Maximum 1080p frame rate
X-T30: 120fps (crisply detailed with no moire)
A6600: 120fps (poor detail, heavy moire as per A6400 and A6500)
M6 II: 120fps (quality currently unknown)
Maximum 4K bitrate
X-T30: 200Mbit (H.264)
A6600: 100Mbit (H.264)
M6 II: Unlisted in the specs (H.264)
Cinematic 24p and LOG?
X-T30: Yes
A6600: Yes
M6 II: Haha no (Although you will be able to load EOSHD C-LOG onto the camera with EOS Utility)
Built-in EVF
X-T30: Yes
A6600: Yes
M6 II: No, optional extra
Phase-detect AF in video mode:
All yes
Stabilisation:
X-T30: Lens based OIS
A6600: IBIS
M6 II: Lens based OIS
As you can see, although the X-T30 doesn't go as far as recording 10bit or 4K/60p like the X-T3, it's an absolute steal for the price.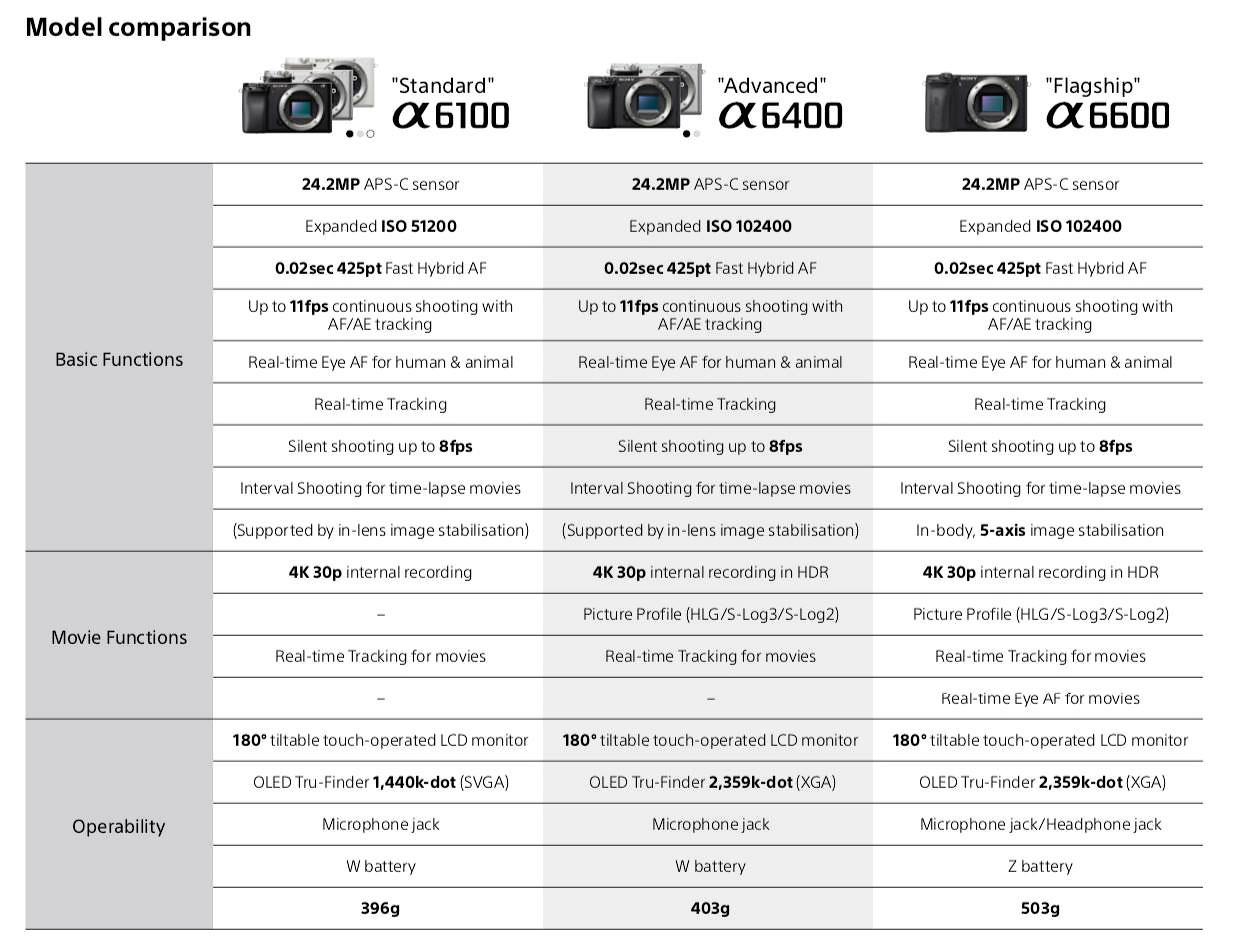 With full frame prices so low, what's the point of APS-C anyway?
If you want the best 4K APS-C image from Canon you can get the EOS RP. It doesn't enable Dual Pixel AF in 4K mode, but you get a handy full frame stills camera thrown in to make up for it. Although the EOS M6 Mark II is an affordable model at $850, the EOS RP isn't too much more of a stretch at $1299 considering the image quality is in a whole different league and you don't need to invest in lacklustre EOS M lenses.
If it's the 4K & autofocus you're looking for, the Fuji X-T30 is far more capable with far better 4K quality, far better 120fps quality, F-LOG, built in EVF, and the latest sensor technology with much lower rolling shutter distortion.
If you're a Sony user, the A6600 body only is an absurd $1400. This is the price of a second-hand Sony A7S II. Makes no sense.
If you absolutely must have phase-detect autofocus in 4K then spend $600 more and you can get the A7 III.
The Fuji X-T3 and Nikon Z6 can also be had around $1400 to $1750.