[vimeo]http://vimeo.com/71649487[/vimeo]
The Canon 7D is shaping up nicely for raw video, with image quality that makes a pretty grave for H.264.
I'd say this camera is heading into second place behind the 5D Mark III but ahead of the Canon 50D when it comes to Magic Lantern raw video recording.
Image quality is shy of the 5D Mark III – maximum resolution is 1736 x 1156 and there's some moire issues over very fine details. The moire and aliasing issues are however nowhere near as bad as the stock Canon video mode. Unlike Panasonic, Canon on their APS-C cameras do not apply a digital low-pass filter to data coming off the sensor, but with raw you can apply that in post.
The moire works at such a high frequency of detail that the VAF anti-aliasing filter should all but eliminate it. Even a gaussian blur in post over the image will reduce any vibrating frequencies over fine detail in the image.
At the moment development is in the early stage and the continuous raw recording module hasn't yet been ported. The test footage by Florian uses the silent pics burst mode module which is limited to 2 seconds as with the same feature on the 5D Mark III in the early stages.
In early benchmarks by A1ex the camera / and or port of Magic Lantern has an unusual quirk – the 7D is the only Canon DSLR to achieve faster write speeds than read speeds. It is able to reach 91Mb/s, where 83Mb/s is required for 1080/24p raw but read speeds hover around the 60Mb/s mark.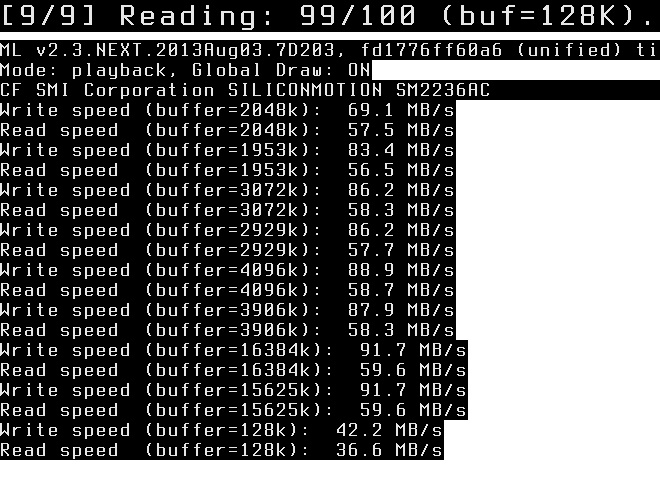 The 7D features dual-processors and the code works in parallel utilising both – but it isn't clear how much more grunt there is available to video on the 7D than other newer Canon cameras, as the CPUs are of the older DIGIC 4 kind. It is very unlikely the camera will be able to process the raw output in-camera, so compressed raw or MJPEG are probably not possible.
Immediately noticeable with raw on the 7D is that the 14bit colour is far more brilliantly saturated than the stock Canon video mode and both resolution & dynamic range increase hugely.
If you don't mind paying more than the 50D and don't mind missing out on the ultimate full frame raw beauty of the 5D Mark III the 7D strikes a nice balance.
Check out the Magic Lantern forum to follow progress but please don't flood the developers with questions. You can ask basic questions on the forum thread below…