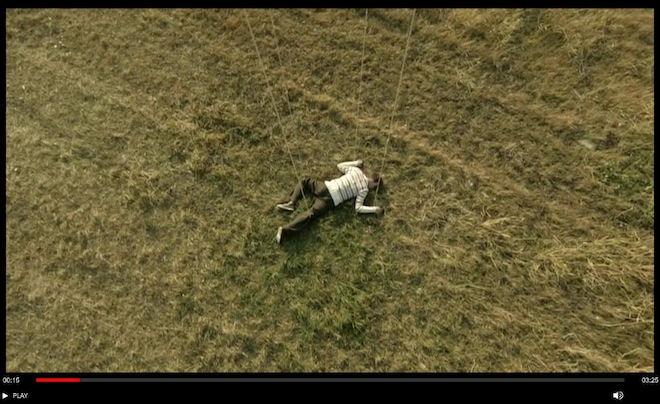 Available for pre-order now at Adorama
Release date end of the month, approx. 30th March
The Canon 5D Mark III is now official. The embargo has been lifted and a slew of information has hit the internets, very little of it new. The proof of the 5D Mark 3's capabilities are entirely in the image.
1st Sample video here 'Radball'
2nd Sample video here 'Mario Nette'
3rd Sample video here 'Color of Hope'
Key features for video users
Manual audio control (according to Vincent Laforet)
Aliasing and moire have been fixed (allegedly to GH2 and C300 standard) so true 1080 lines of resolution. No line skipping! (UPDATE: Mario Nette contains tons of cobbled street shots from a low angle which would be moire hell on the 5D Mark 2. The 5D 3 handled it superbly to such a degree it was even evident from the rather compressed web clip 940×540 web clip. NOW – where are the full 1080p downloadable MOV files Canon!??)
Headphone jack (not present on 1D X) and mic socket
1080/30/25/24p and 60p in 720p
Live HDMI during recording
ALL-I intra frame codec (bitrates TBA)
SMPTE Timecode like 1D X
2 stop improvement to ISO performance
Rolling shutter improved
Sample videos are added to the top of this blog post as they come.
Note that so far most are highly compressed for the web and not full resolution.