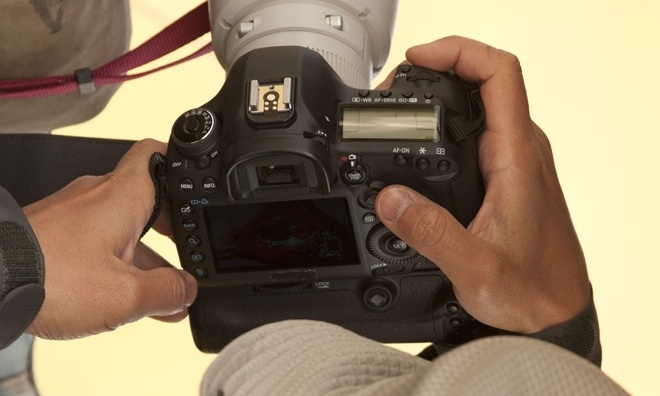 Photographer Stephen Oachs ran into a Japanese man on Safari in Kenya testing two new lenses and two of Canon's new DSLRs. One is of the likes we've not seen before.
Below – the first image shows the 1DX. The second image is of a new DSLR, with logos and badges taped up and no built in flash. It looks like a cross between the 7D and 5D Mk II.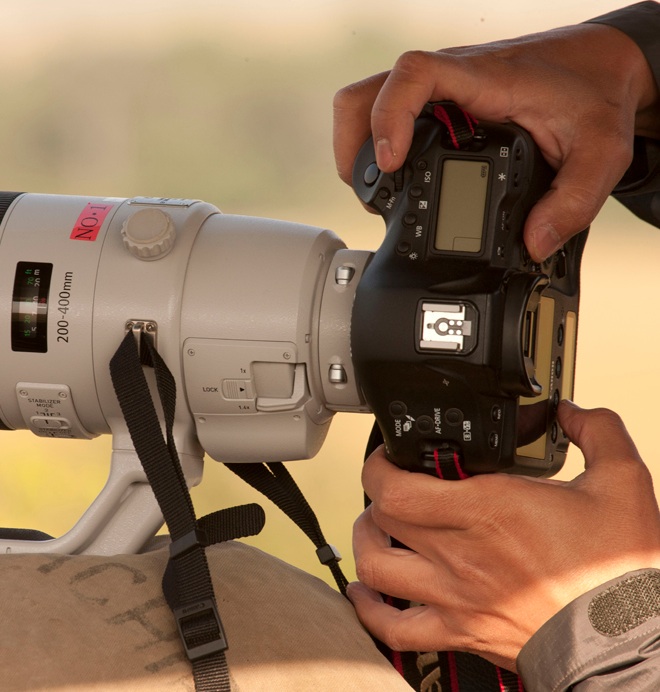 Clearly a 1DX.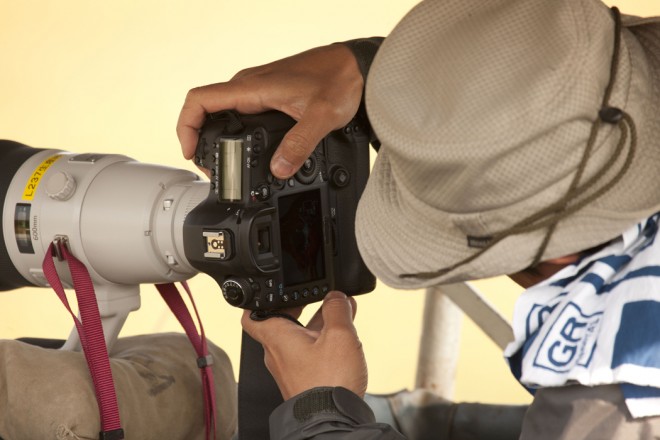 But what is this?
I think we can expect to see a 5D Mark III or 5DX pretty soon, certainly by Photokina. For Canon to go more than 4 years and not replace the 5D Mk II is unthinkable, and I think the only reason it hasn't kept to the usual 3 year cycle this time is due to the poor Yen to Dollar exchange rate, the construction of a new factory in Taiwan and the Japanese earthquake.
Very little about the conservative outward appearance of the new camera gives much away, apart from the fact it seems to share the same 3:2 aspect ratio screen as the 1DX and that unfortunately it isn't articulated like on the 60D.
So it is unlikely to be the 70D and the lack of built in flash means it is unlikely to be a 7D Mk II.
We'll find out soon enough.