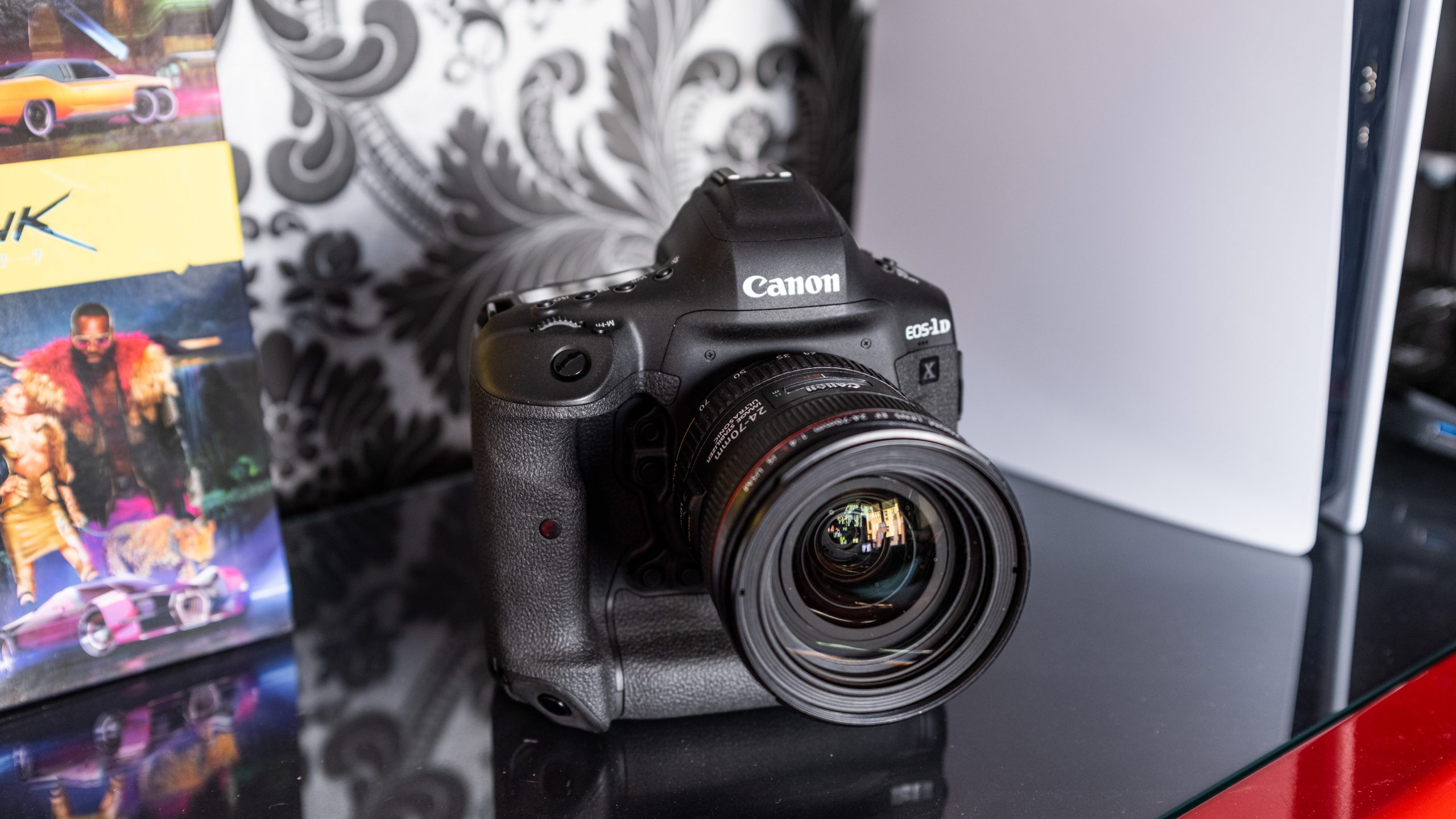 I decided to take another look at the Canon 1D X Mark III – giving it a second chance in the post EOS R5 and R6 world.
The smoking hot Canon EOS R5 was all set to be a big step forward for Canon in video. Of course this didn't quite go as planned – or maybe it did go as planned, I don't know.
Soon after that, the Cinema EOS C70 came out and it seems to be what a lot of people were looking for in a small camera, but it isn't a full frame hybrid monster. Soon after the R5 we also got the $2.5K R6 with similar overheating issues and a very much stripped back feature set. So that wasn't of interest to me either.
I got an 1D X Mark III briefly last year but had to send it back due to a faulty control wheel, and because the EOS R5 was on paper going to be so much more up video street.
But it seems Canon reserved their best and most reliable video spec for the camera with the mirror.
Typical Canon!!
I haven't really used my EOS R5 at all so it is going to get sold. Make me an offer if you like. It may be just me but I still have fond memories of the Canon 1D C, more so than I do of any other Canon camera, and certainly compared to the EOS R5 it feels much more like a pro tool. The 1D X Mark III for better or worse feels almost exactly the same with little tweaks and improvements here and there. However unlike the Canon 1D X Mark II this is a proper upgrade from the 1D C with real professional codecs, 10bit full fat Canon LOG, 5.5K RAW and all internal too.
I don't need 8K and I certainly don't need 8K RAW with those insane file sizes on the EOS R5! So the more usable 5.5K RAW on the 1D X Mark III is a bit more practical. It could do with being more compressed but I can at least deal with it for special shoots and the editing performance is better, at least in 5.5K 24p. The 60p is pushing it.
Autofocus and low light performance on the 1D X Mark III are also much better, invincible in fact. The fat pixels on the 20MP sensor really help here.
So for the first time in years I can probably get away with selling the 1D C and not miss it any more.
I need something bullet proof reliable and small.
When it comes to a new system I'd rather not be investing 10k in mirrorless lenses compatible with just one camera that doesn't even work properly!
With camera manufacturers fleeing the DSLR world at incredible pace, I have a feeling the 1D X Mark III will be the last of it's kind, ever, and the most capable of it's class – ever made.
I think there is room on the market still for a professional DSLR that does double duty as a tiny cinema camera.
Looking to the future there will probably never be another one. The Nikon D6 doesn't come close to what the 1D X Mark III offers. The last man standing in the DSLR market is Pentax! They are not really interested in courting video shooters (or even in selling cameras!). The 1D X Mark III is also the only 10bit 5.5K/60p 12bit RAW full frame camera with internal RAW codec, let alone as small as it is with none of the overheating issues of the EOS R5. Of course the Sony A7S III is going to make much more sense for most people (or the Panasonic S1H) but where are the internal RAW codecs on those? None there.
A few highlights from the 1D X Mark III:
4K/60p with DIS (10% crop) works very fluidly – panning is smooth – better than IBIS in some cases
4K/60p looks very cinematic for handheld work with DIS and conformed to slow-mo 24p in post
Canon colour science and 10bit Canon LOG
1.3x crop mode in DCI 4K allows you to use Dual Pixel AF at 4K/60p and nearly halves rolling shutter to 16ms
Internal 5.5K 12bit RAW codec
Fantastic optical viewfinder for stills and very nice ergonomics (for stills – bit basic for video)
So if you can pick one up used for under $5K I think it's worth considering even though the term "DSLR" feels like something from the Jurassic era now.
There are still a few things to watch out for though – which I mentioned in my original review…
The CFExpress cards are rather expensive and you will need a lot of them for internal RAW recording – especially at 5.5K 60p. The rolling shutter in the 4K 24p modes (and 5.5K 24p) is on the high side – some of the worst, but it's not like you can't swap into a 60p or 1.3x crop mode when you need to shoot fast paced action. It is a pity there's no Dual Pixel AF in the full frame 4K and 5.5K 60p modes (only up to 30p full frame) but again the 1.3X DCI 4K mode comes to the rescue there.
Let's see how the image compares to the Sony A7S III in a future blog post.
Have Sony finally got on top of their skin tones and colour science problems?