The Panasonic team in Osaka have been very good to us over the last few years.
Now the GH5 is imminent, EOSHD takes a look at what makes the series so great and what to expect for the new model.
On EOSHD for a long time people were calling for me to change the name of the site to LumixHD, in fact my love affair with the GH2 went on for so long, I really did consider it! When the Panasonic GH4 was released, this was the first to give us truly affordable 4K on an interchangeable lens camera without scrimping on image quality or features. Only the release of the Sony A7S II and Samsung NX1 have offered better alternatives. With the impending Panasonic GH5, here are 5 reasons why I think Panasonic will be overall back on top again…
1. Loyalty
There's a huge GH2 and GH4 crowd (even some GH1 and GH3 fans out there still, I'm sure!). For a long time EOSHD was the primary source of information for these cameras. Now, they say loyalty counts for nothing in the modern world, with so much choice available to us maybe that's true. However, I can't help feel that when it comes to cameras I have an emotional attachment to them and they help build a fantastic community. It doesn't make sense to have these emotions in many ways over a tool – but it feels great to go out and buy into a system and get so comfortable with a particular breed of camera over the years, rather than flitting this way and that just because of specs. I am as guilty as anybody of this, but only because I have had my hand forced a little, delving into so many interesting cameras in order to keep the blog informative. When it comes to shooting I've found I only use a fraction of what I have bought, the GH4 and now the GX85 has always been among them.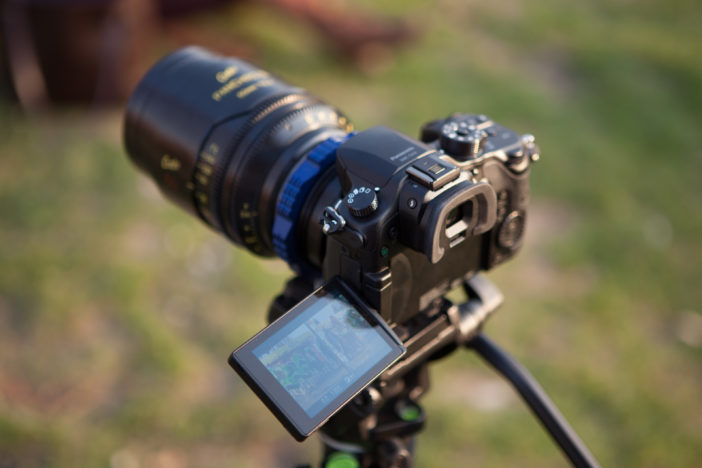 2. The importance of the codec
One thing Panasonic have always got right since the GH2 is the codec side. It's a very important part of the overall look of the image. I am sure we will see a nice bump in bitrate for 4K on the GH5 and maybe even internal 10bit 4:2:2? This is because Panasonic have AVC-Ultra and obviously they intend to use it and have it on the market place in as many hands as possible! Canon will never put their XF codec into an affordable stills camera, for as long as they make money on the larger margins of Cinema EOS kit, very unlikely anyway. Their XF codec absolutely makes the Canon XC10's image. Without the 305Mbit it would be a toy and mush. Now imagine 305Mbit/s 422 10bit V-LOG 4K on a GH5 with super-fast lenses! I'd take this any day over the Sony A7S II's 100Mbit 8bit 422 4K with flawed S-LOG 2 – full frame or no full frame.
3. The glass
The Micro Four Thirds system still beats full frame Sony E mount or Canon EF mount for the sheer amount of options when it comes to lenses. Want a Super 35mm look? Easy, use a Metabones Speed Booster XL. Want a Super 16mm look? Easy, use the original 1960's Super 16 lenses!! In-between you have a plethora of options and Canon lenses work superbly with very fast AF. OK, no full frame, but a Canon 50mm F1.2L looks fantastic on Super 35mm. If it didn't, why is practically half the video industry using full frame Canon glass on C300s?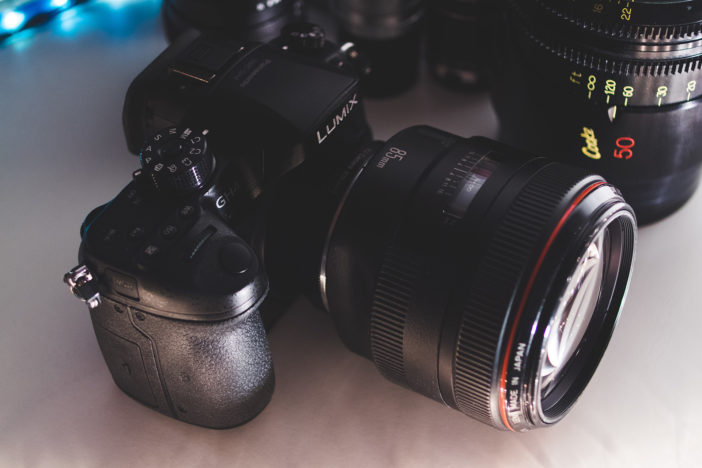 4. The stabilisation
If the Panasonic GX80 is anything to go by the GH5 must surely inherit Panasonic's new 5 axis in-body stabilisation system. It performs the best on the market ahead of Sony's system and makes the camera a compelling pick-up and shoot option. When you need to take full advantage of the small size of a Micro Four Thirds camera for on-location filming, especially when you need to be discrete and blend in, a lack of tripod is a must.
5. It's still the only REAL hybrid camera on the market
The Samsung NX1 came close to doing as good a hybrid mirrorless camera for stills and video as Panasonic did with the GH4, but it has very poor audio and unfortunately is a dead system now. Besides Panasonic work far more closely with filmmakers to get the details right, in terms of features and handling. The NX1 remains an absolutely superb piece of kit and Samsung really did their homework, but there won't be an NX2 and the Panasonic GH5 will likely have several advantages over the nearly 2-years old NX1 – not least the much wider selection of native lenses + more complete feature set.