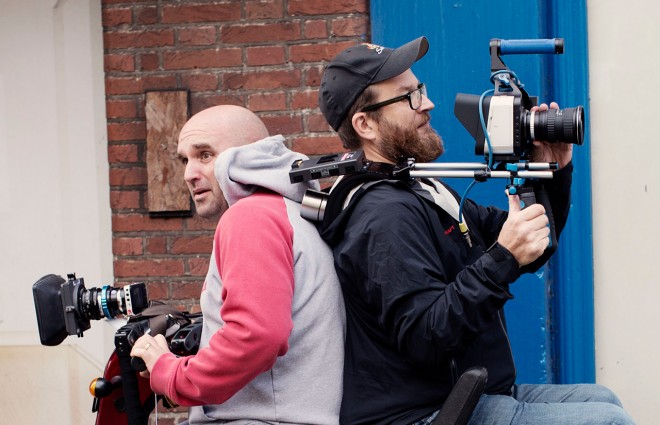 Above, left: Shane Meadows shoots with the Blackmagic Pocket Cinema Camera
Shane Meadows (Dead Man's Shoes, This Is England) is in my view the best filmmaker since Danny Boyle to come out of the North of England. While shooting his latest film, a Stone Roses documentary "Made of Stone" Meadows met Jake Bugg at a London gig where he was playing as a support act.
The Nottingham born singer songwriter Jake Bugg has taken the UK and European music scene by storm since his self titled debut was launched in 2012. "Slumville Sunrise" is the second single from his latest album, Shangri La.
BAFTA award winning Meadows, says he wanted to show a 'different' side to the artist with the Blackmagic shot music video. Here's what Shane had to say about the shoot –
"I really wanted to do something that was less cool, which he is, while still having fun with it. The "Slumville Sunrise" lyrics and meanings helped shape the locations, costume, feel and effects of the video. The song's lyrics talk about Nottingham in a not so positive a light. Because of that we chose a variety of locations to show audiences different aspects of the city. In fact, some of the locations that we chose were ones I'd used previously in my short films."
"Blackmagic's cameras were unbelievably manoeuvrable, which meant we could react more quickly to changes in the environment, while also being a little more spontaneous. During set piece scenarios we were able to use all of the two Pocket Cinema Cameras and one Blackmagic Cinema Camera in very small spaces because they were so small making coverage and locations easier to handle. This really complemented the fun nature of the shoot as we could chop and change, or grab anything interesting as we went along without worrying about long set ups."
"The sensitivity and latitude afforded by the 13 stops of dynamic range on both cameras meant we were able to shoot largely with only incidental lighting, or daylight, making them incredibly versatile on location. The cameras have great adaptability, latitude and quality – at times too good for this video – so we actually pulled down some of the quality of the images to achieve the to look we wanted."
"The Super 16 sensor on the Pocket Cinema Cameras gave the project a really raw documentary feel, which matched Jake's costume and the low key locations, furthering the organic feeling of the video as a whole. At the same time, the Pocket Cinema Cameras were of a quality that could stand up to the Micro Four Thirds sensor of the Blackmagic Cinema, which we were using as our main camera."
Here are some more behind the scenes photos from Shane's shoot. You've gotta admire the sheer Britishness of mobility scooter rig! What would Michael Bay use? A golf cart?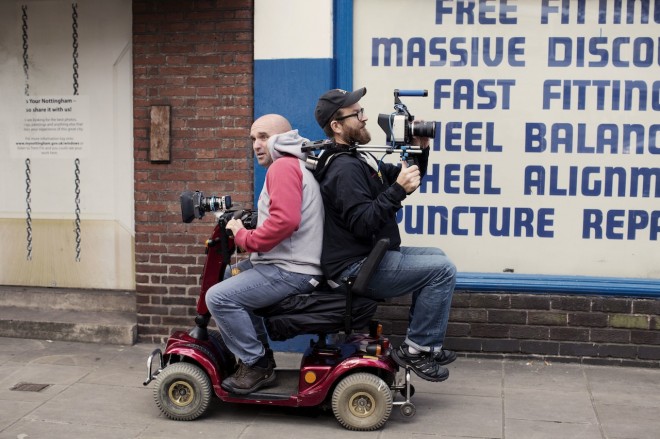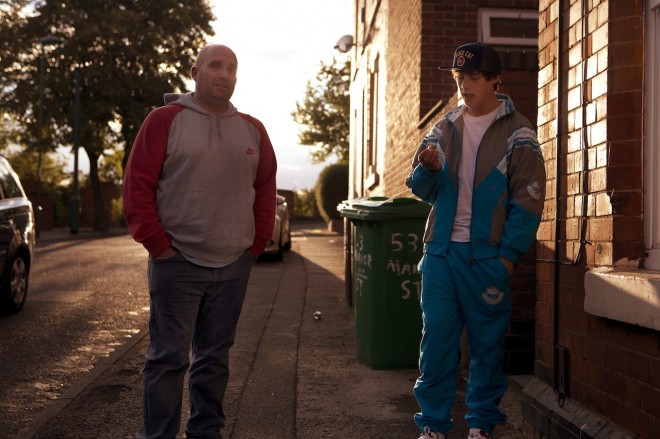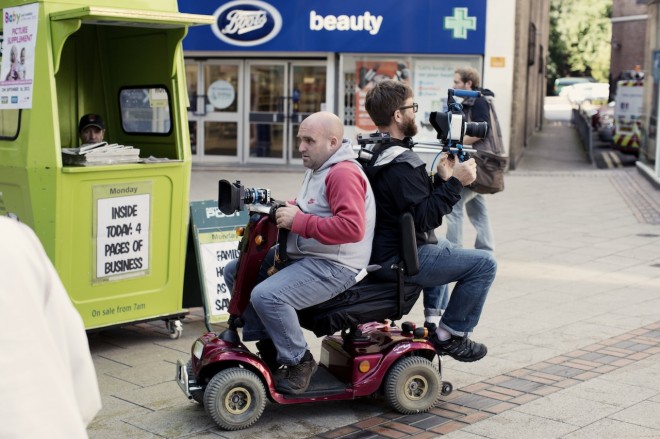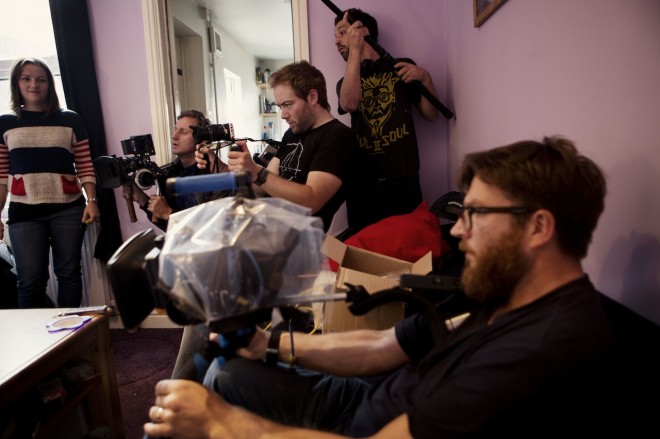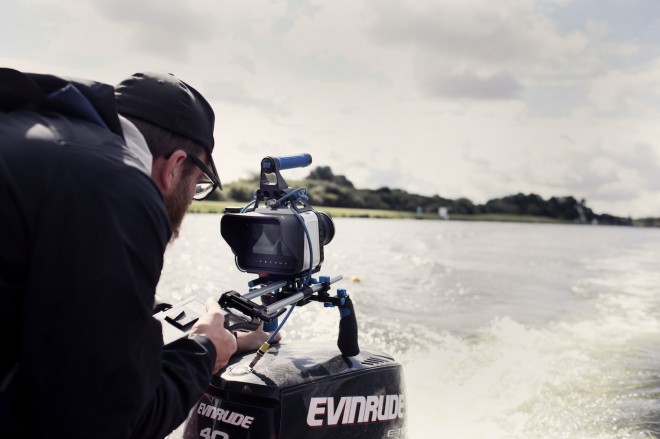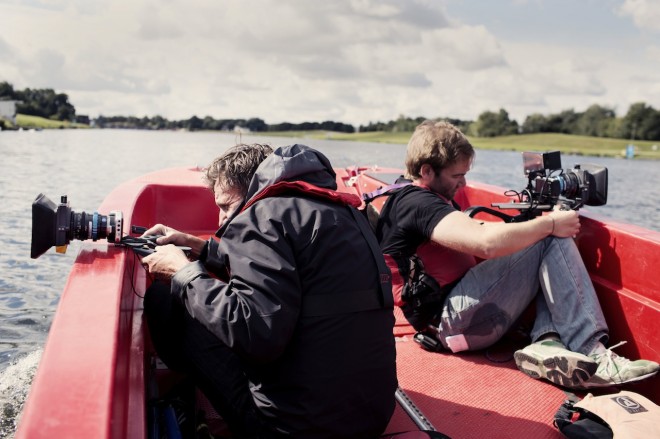 You can watch the music video on this VEVO YouTube channel (750k plays and counting) but those outside the UK may not be able to view it for digital rights reasons.
[youtube]http://www.youtube.com/watch?v=p4wTRbW0aos[/youtube]
Those in Germany for example will not be able to see the version above. Hey music industry – have you heard the internet is global!? In Berlin the other day I saw someone wearing a t-shirt with this on it –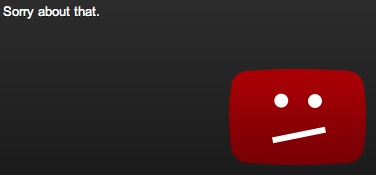 I am sure the music industry will find a way to use the internet properly eventually (it's been grindingly slow so far) – in the meantime you just might be able to find a "liberated from bullshit" version on Vimeo.
I have seen the video and loved it. The music is great too, in a world of manufactured pop I had almost forgot that talent still exists! Readers worldwide should be able to get a taste of the song on the BBC's Jools Holland here –
[youtube]http://www.youtube.com/watch?v=TP5vFohIJKU[/youtube]
(Thanks Patrick)