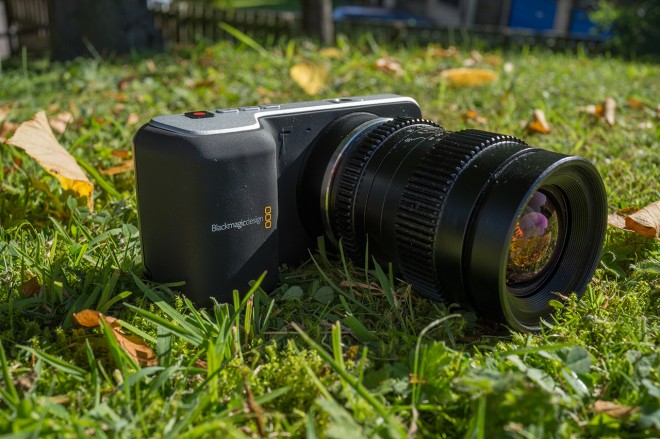 Camera supplied by CVP who came through and fulfilled my pre-order from NAB in early April. Personal note: I was saddened to learn of the death of CEO Phil Baxter earlier this month and in Phil's memory a fund has been set up which will donate a pot of cash to the Make A Wish Foundation UK charity. This charity helps fund memorable experiences for young people fighting life threatening illnesses. Donate here even just a small amount helps further the dreams of those kids.
The Blackmagic Pocket Camera is finally at EOSHD HQ, and comes from one of the first new batches to ship since the white orb sensor calibration issue was resolved. Have they fixed it? Let's not get too caught up in things like that for the moment. For me this camera is all about the lenses.
I've been a Micro Four Thirds shooter since day one with the G1 back in 2008. This was the first camera to tempt me away from Canon and over the last 5 years I've been building a rather ridiculously obsessive collection of Micro Four Thirds glass for my GH1, GH2 and lately the GH3, as well as c-mount glass.
The best c-mount glass is mainly vintage Super 16mm from the 60's and 70's. Classics like the Kern Switar 26mm F1.1 for instance, which an ex-BBC cinematographer once described to me as being "made by spacemen" such was the performance before the technological era of computer assisted optics design.
For the first time on the Pocket Camera I will be shooting with a SLR Magic 17mm F1.6 pre-production lens. Rather than the Lumix 14mm F2.5 pancake I think the fast 17mm from SLR Magic could be the perfect all purpose focal length lens for the Pocket.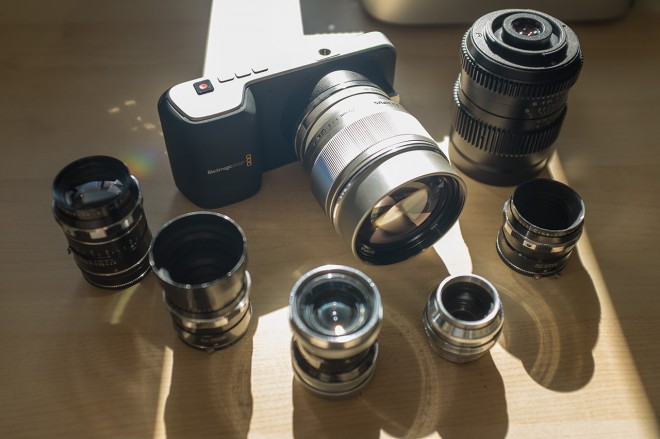 I have with me in England some of my Super 16mm lenses, which for the first time ever can be used on a Super 16mm sensor with dynamic range and colour depth approaching Super 16mm film itself. The GH2's crop mode was great for c-mount but this is a step further.
I'll also be trying the Olympus 75mm F1.8 on the camera. This is perhaps the best performing lens for the Micro Four Thirds mount on a technical level and I'll be reviewing that lens along with the Pocket where it acts as a very high quality fast telephoto.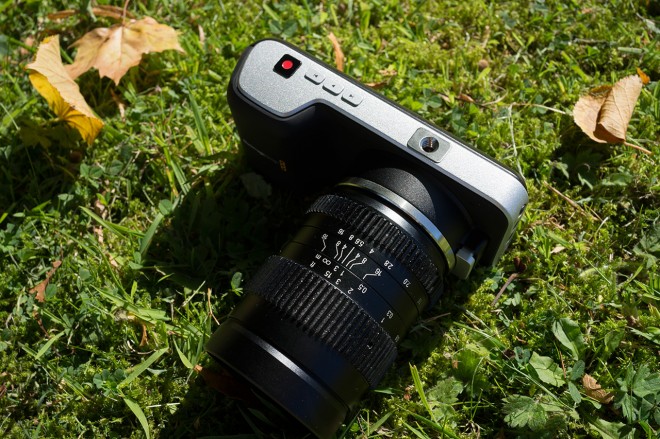 Above: Pocket Cinema camera with pre-production SLR Magic 17mm F1.6
Stabilisation is important on this camera, it being such a small and light camera designed to be used handheld. I have the new Panasonic 14-140mm OIS Mk II which is much smaller and lighter than the original version. It will be interesting to see how long you can go on that monstrous zoom range with the OIS before it gets too shaky, but I think this lens could be a great walk-around option for the camera due to it's versatility and next generation Power OIS which supersedes Mega OIS on the old lens.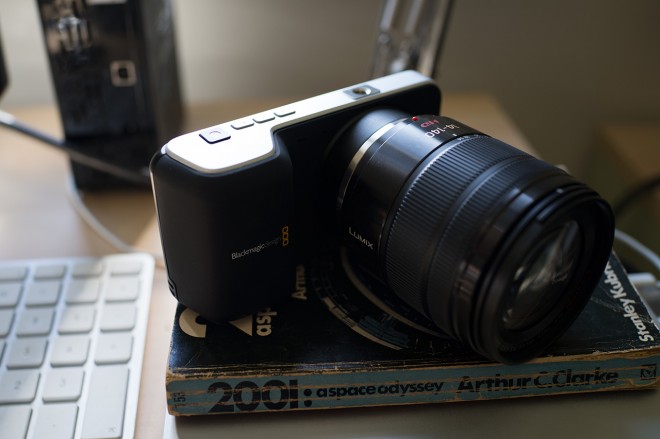 With the 14-140mm Mark II the camera remains very light. I am amazed at how light Panasonic have managed to make the lens given the complexity of making a super zoom and the amount of glass usually required.
One early observation – the battery in the Pocket camera may be small physically but it is also way too small in terms of charge capacity.
It is rated for just 800mAh while the battery in the Fuji X100S is about the same size physically (actually slightly slimmer) but is rated for more than double the capacity at 1800mAh.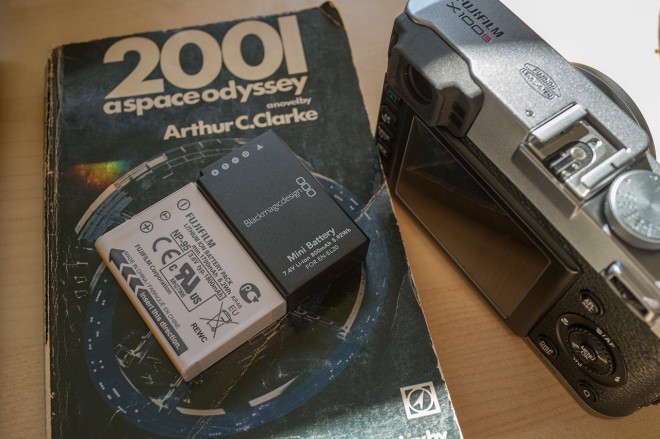 The RX100 Mk II and RX1 battery from Sony meanwhile is almost half the size of the Blackmagic battery physically but is rated for 1240mHa. Simply by providing a different plate layout in the camera, Blackmagic can double the battery life of the Pocket.
Obviously there's much to discover with the camera that hasn't been talked about already in earlier reviews and the firmware for raw is still to come. The screen is acceptably crisp and large but colour is dull. I really think Blackmagic are onto something very interesting with this camera but with such a powerful codec and sensor under the hood it really deserves an 'S class' model which is $1500 but has a much choice of battery and a more modern screen in terms of colour and contrast. A modern LCD or OLED panel also significantly reduces power consumption, further improving battery life.
Stay tuned for more!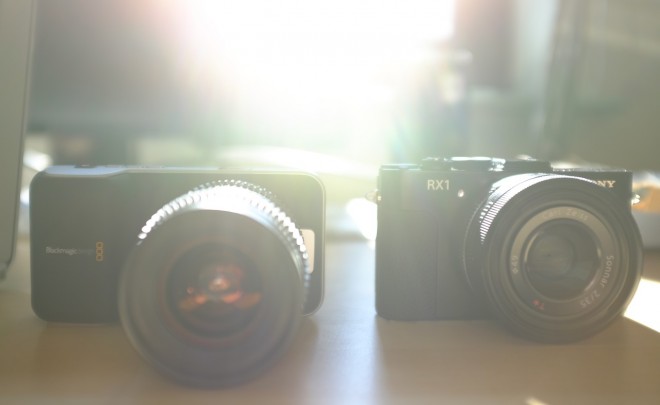 Above: body size comparison with Sony RX1 full frame stills camera