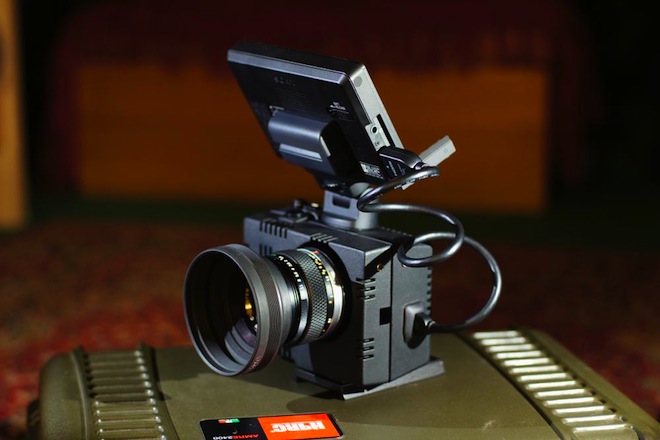 If you are interested in getting one, please let Richard know on the forum…
Richard Gale emailed me a few days ago to tell me about his cinema housing for the NEX 5N.
And here it is.
Richard tells EOSHD more about the housing after the break – how it improves the NEX 5N and how he intends to price it.
NEX 5N Cinema Housing
This is some of the best indie modding work I've ever seen. Best of all it comes from my home… England!! It essentially turns the tiny toy-like NEX 5N into a mini Red. Advantages include a secure full sized HDMI port, cooling system, integrated Sony monitor, robust build quality, better handling and protection for the camera itself from drops, etc. As you can see, looks wise it is quite an eye opener too, turning the NEX 5N into something much closer to a digital cinema camera.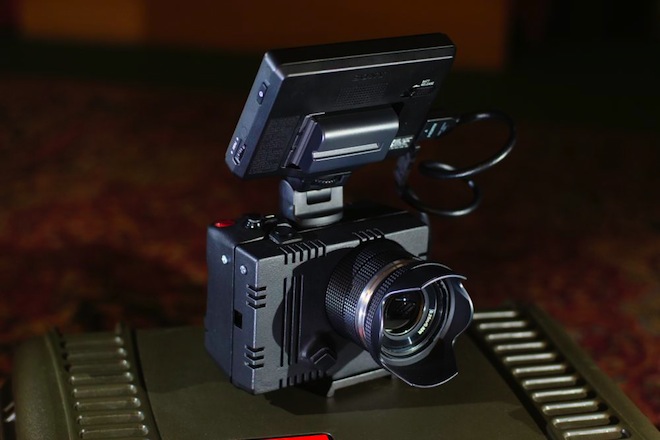 No more 'frankenrigs'
Unlike the usual DSLR rig made up of multiple parts like quick release plate, rails, spidery arms and joints for an EVF or monitor, Richard's solution is designed to be easy to handle and all-in-one, a completely integrated unit like a proper digital cinema camera.
"Ultimately the goal is to produce a product to remove the frankenrig situation and turn cost effective film making machines like the NEX 5N and GH2 / GH3 into less delicate pieces of equipment ready to work day in day out. Especially since there is a real growing workplace for such devices in education, event documentation and no budget movie making where the camera guy often uses his own equipment."
Made in England
Richard says the housing is made in batches using ABS soft tooling techniques. The first batch will contain 10-30 units depending on the level of interest. It will be sold as a kit over eBay, some options include the whole rig – the camera and monitor too.
NEX 5N + 18-55mm standard kit
Case with fan system
Hand strap
Connector adapter providing robust full sized HDMI and USB connections
5″ Sony screen
Sub £1500*
Existing owners of the NEX 5N can buy the kit sub £1000*
* Pricing is provisional
Cooling system
The rig contains a cooling system for the NEX 5N to avoid the kind of overheating problems which have affected longer and hotter shoots with this camera until now. Here's what Richard has to say to EOSHD on the built in cooling system…
"From my own research the heat tends to built up behind the screen and around the lens mount.  There has been a heatsink applied to the panel behind the screen (creating a 8mm gap between the screen and the camera body.  using an aluminium lens adaptor means it sucks heat away from the E-mount too. The enclosure features a 30mm fan running from an independent lithium ion battery supply, with independent on/off control.  The fan cycles around 4 cu/ft of air through the unit every minute – this air is pulled in by the fan and directed first over the front of the camera, then round and through the rear heatsink elements where it is ejected out of the thumb wheel/button access hole.  Fan life is a huge 12hrs between charge and it takes only 30mins to charge from empty to full."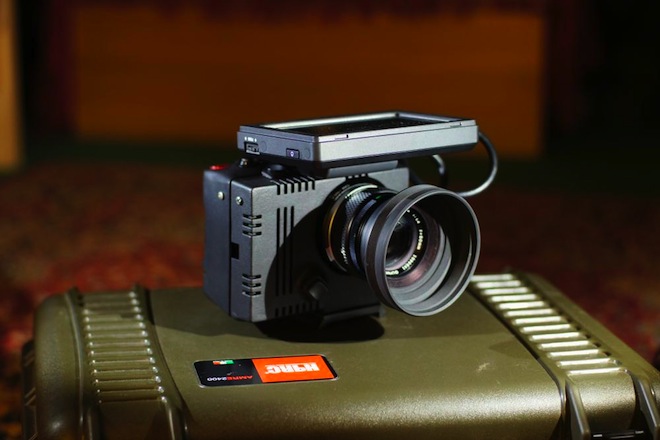 Matching anamorphic adapter
Richard has also put together a very convenient anamorphic solution for the NEX 5N cinema housing. This comprises of:
Century anamorphic adapter
Tokina +0.4 diopter
Compact filter holder & sunshade, much smaller than full blown matte box
Olympus OM Zuiko 28mm F2.8 taking lens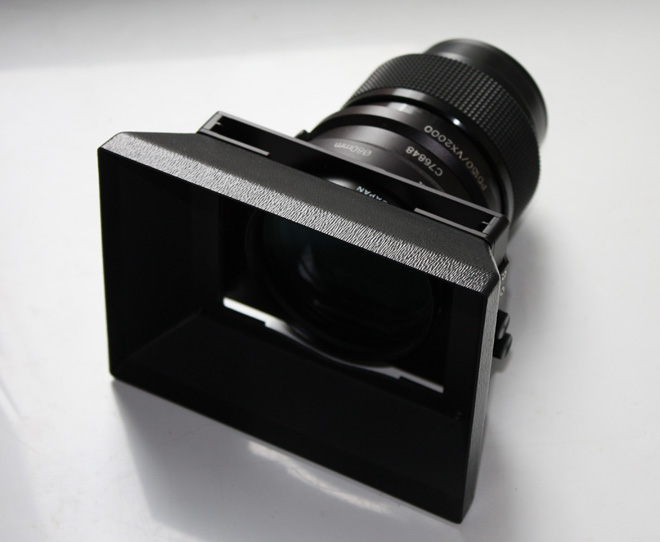 "I have also been developing an all in one anamorphic taking lens/adaptor to match the system. Based around a Zuiko 28mm F2.8, a Century 16:9 adaptor and a Tokina +0.4, rehoused to provide a more rugged all in one outcome providing greater focus pull 'throw' and lower inertia for more accurate slight rack focus adjustments.
The rehousing also provides better linearity during focus pull ensuring the lens does not sag due to weight when at the fully extended position during focus pull. Finally a small filter holder / sunshade sits on the front adding another degree of ease of use when changing filters while also providing the 'cinema camera' look – great for ensuring any footage you get is less likely to be plagued by people posing for a still shot thinking you are a still photographer."
Summary
I think this is great work by Richard. An integrated all-in-one rig without the spidery arms is something I am still waiting for from the major players. This rig is tailored towards one camera and like the ReWo GH2 cage it really does benefit from that kind of close integration.