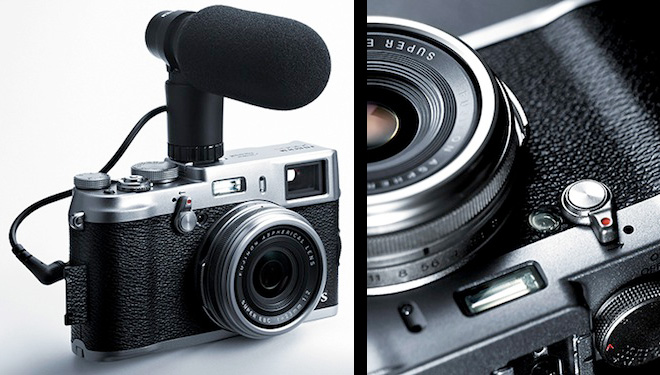 As a stills camera I liked the Fuji X100 – it was an actual die-hard photographic tool with gorgeous good looks in a sea of plastic consumer gadgetry. However the terrible AF and fly by wire manual focussing technology spoilt it, and the video mode was very much an afterthought. Fuji have taken steps to address all of this with the X100S getting a significant upgrade under the familiar retro style casing.
Earlier last year I bought a Fuji X Pro 1 and it turned out to be a mistake. It set me back £1500 for the body and another £500 for the lens, and now the body is worth £700 and the lens is bundled free with the cameras. Though I primarily bought it for stills not video, despite all the promising technology and innovation on the sensor and viewfinder side, Fuji's interchangeable lens models sadly paid lip service to video, with not even manual controls making their way into the flagship model. But the new X100S seems like a good step forward.
I must say I have a weakness for good looking cameras and the X100S is certainly that, even if it is far more a photographic tool than a video one. Nevertheless there's some nice technology here. On the new model the AF system for stills is now one of the fastest around and manual focus is much more responsive. The camera also now has focus peaking and a digital version of Leica's split-image focus assist seen in their rangefinders. Focus peaking works in video mode.
The video codec has had a big upgrade to 1080/60p at 36Mbit. The camera also has a built in 3-stop ND filter and a mic socket. This is not an interchangeable lens camera but it will be interesting to see how it performs in video mode, since it may give us a glimpse into whether or not future Fuji interchangeable lens system cameras can get serious about video quality and join the party.
To be honest I find it strange that all this good stuff has been reserved for the $1200 X100S, and Fuji have based their much more important interchangeable lens system around quite outdated technology, since the X100S seems like generation 2 from Fuji and comes only a few months after their new X-E1 which has none of the essential new AF or MF upgrades that the X100S brings to the table. Will X Pro 1 and E X1 owners be getting 0.08 sec AF, focus peaking, 1080/60p and digital split image focussing too?

The sensor is 16MP APS-C (roughly Super 35mm), similar to the one in the X Pro 1. Fuji claim X-Trans colour filter reduces moiré and false colour in video mode on the new X100S. I didn't see any evidence of the X-trans sensor doing that on the X Pro 1 which suffered very badly from false detail and moire due to the primitive way the 1080p was downscaled from 16MP. So are Fuji saying they have fixed that in the X100S with the new image processor? Sounds like a bit of a fib to me.
What about manual control in video mode? Fuji claim that during video recording users "will have access to many of the additional modes available in still image capture" such as picture profile, white balance and a fast aperture for 'beautiful bokeh' but no mention has yet been made about full manual control of ISO, shutter speed and aperture. But the biggest thing that makes me doubtful of manual control being implemented on the X100S for video is that Fuji mentions a Film Simulation mode that gives you dreamy bokeh, essentially babying you into shooting with the lens wide open at F2.
"You can take advantage of a number of the Film Simulation modes and exploit the brightness of the lens to shoot videos with a dreamy 'bokeh' effect."
Of course with proper full manual control nobody would need such a 'dummy mode', not that any dummy modes even belong on a high end enthusiast camera like this anyway!
How about uncompressed HDMI output? Colour space? Colour sampling? So much of the video specs are left out of the official information given by manufacturers.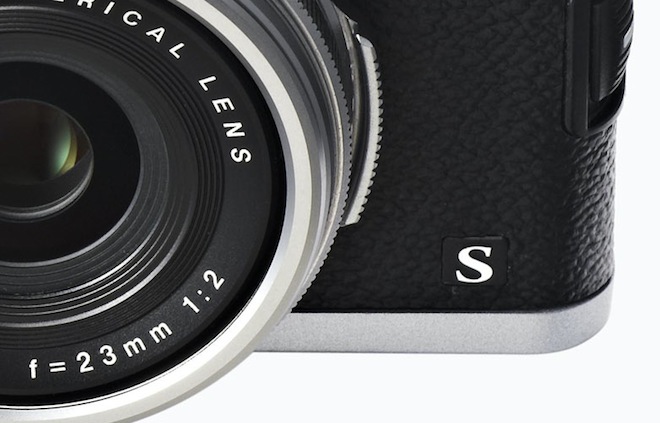 I can't see it beating the GH3 for image quality which shoots 1080/60p at 50Mbit and cinematic 24p at 72Mbit ALL-I. The X100S certainly has an upgraded image processor over the X Pro 1, 1080/60p and 36Mbit are nice to have – but will the quality of video be any better?
It isn't exactly as exciting as the new Leica M's video mode and the possibilities that could lead to.
Will I be getting one for stills? I am not so sure. It is great to have a jacket pocketable APS-C camera with a lovely lens, but the Sony RX100 and especially RX1 which is jacket pocketable and full frame. Though much more expensive than the X100S, it does mean the X100S is outgunned by Sony and not that unique any more. The RX100 is not APS-C but it is certainly DSLR quality and jeans pocketable. Skinny jeans pocketable in fact. Also with the lens range being so good now for Micro Four Thirds, and the Olympus OM-D E-M5 has the retro good looks as well, the Fuji X100S has more competition this time around.
Fuji have also updated their high end compact the X10. I enjoyed that camera a lot but the RX100 does now kill it for image quality in a smaller body. The X20 has 1080/60p at 36Mbit like the X100S, and similar high speed modes such as 120fps at reduced resolution as the X10. It has no optical low pass filter (OLPF or AA-filter) as the sensor is designed to eliminate moire problems. I'm expecting sharp photos from these Fujis but not so sharp video. Let's wait and see if Fuji can spring a surprise on the video image quality front with their new processor…