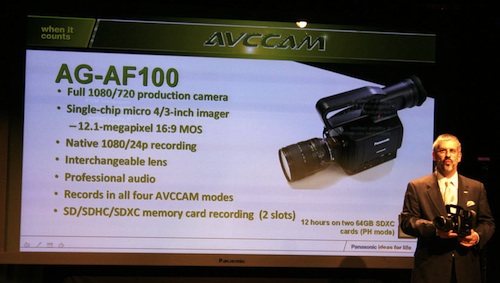 Amazingly the rumours were right once again, and somebody from NAB leaked the AF100 to 43rumors a day before the press release was due.
The implications here are enormous.
Read moreHOT! Panasonic AG AF100 Micro 4/3rds interchangable lens pro camcorder – release date, late 2010 plus Sony prototype at NAB!