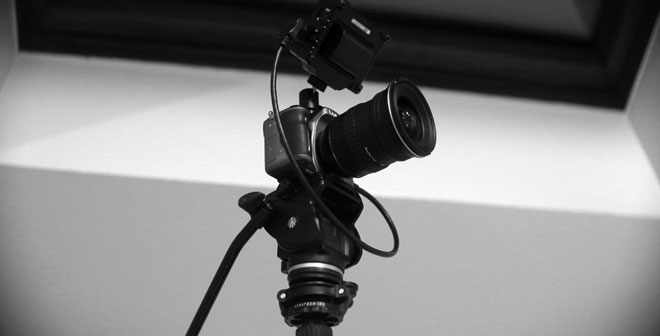 Where to buy – Acratech Levelling Base at Adorama in the US and Bob Rigby in the UK / Europe. Manfrotto 701HDV at Adorama US and Amazon UK.
In part 1 I began my quest for a small, light and compact video head with levelling capability to level off a shot quickly. Because I move around a lot on location I set a weight limit of 3kg including legs and to keep in the spirit of what DSLRs are all about, the price has to be as accessible as the camera.
Here's what I settled on…
For the head I was all set to go for the Gitzo G2180 last week but actually I felt the Manfrotto 701HDV was better (for nearly half the price) after using one. For the levelling I chose the Acratech Levelling Base.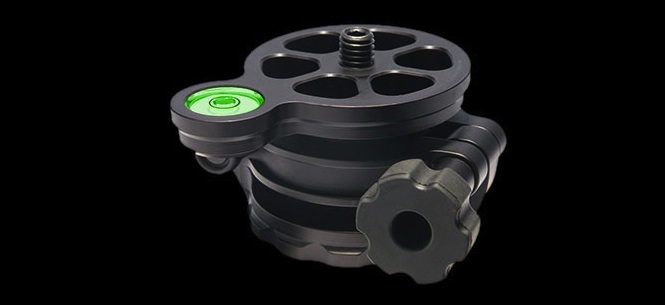 Now the Acratech may be £125 / $150 but I feel it is completely worth that. Many of us would not think twice about spending that much on a lens, and this is just as important. It is a lightweight but tough low profile gimbal head which sits between the video pan / tilt head and the tripod itself. No need for support for levelling on the tripod, no need for the bulk that seems to entail, no need for a bowl or a 3 way head. It just works.
You can also kind of forget that it is there since it just looks like a small extra part of the video head's base and adds just 0.45kg to overall weight.
It has a single knob which unlocks the levelling mechanism for around 15 degrees tilt in any direction. This compensates for uneven ground and allows for dutch angle shots. The gimbal it works on is oilless and greaseless so it doesn't attract grain, dirt or sand. It is precision CNC engineered though which means levelling off the shot is relatively smooth, precise and effortless.
Whats more it is made (in the US – not China) by a guy who used to design helicopter parts!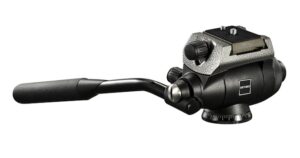 Now for the video head, the Gitzo G2180 (above) although well made and compact, I felt that it was just not up to scratch for smooth tilts. Panning was okay and I liked the build quality and single point of adjustment for pan and tilt tension, but I still feel Gizto's expertise lies with photography gear not video. Manfrotto do the better fluid video heads. I wanted to like the Gitzo but for £170 I had to really love it. The 701HDV is only £90 / $140 and performs better. It is slightly more bulky (squarer and with a large quick release plate designed for pro video cameras rather than DSLRS) and a bit heavier (0.8kg) but not enough to be a deal breaker.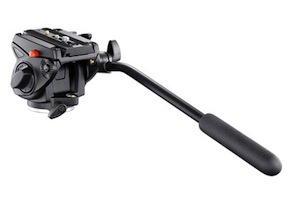 Together with the 1.5kg Benro A168 legs I was in the end able to keep the whole setup under the target 3kg mark and have it stable.
One area I will improve on in the future though is the Benro itself – the twist to tighten the centre beam and the twist mechanisms on the legs are not as solid as I'd ideally want. It just causes you that little bit more hassle with tightening and checking than you'd ideally want from a set of metal rods costing over $150.
To pros $150 for some metal rods is a bargain and really just small change – many would spend upward of £500 just on sticks – but I know to the everyman it is a serious investment for a tripod.
The strong point of the Benro A168 is undoubtedly the fact that it folds to a tiny 45cm and can be carried around on foot easily, even fitting in a backpack. If you plan to shoot inside, on set or keep the camera in one location for the duration of the shoot you don't need to mind about weight or convenience – just get the most stable (and heavy) set of legs you can find (and if you work in the professional videography industry, just throw money at the problem until it disappears).
The Manfrotto 701HDV and Acratech Levelling Base together cost less than $300. That is about the price of a nice bit of Canon FD legacy glass for the GH2. I feel that lenses are of more interest to me creatively and I've invested heavily in them for as long as I've had an interchangeable lens camera that does video. But if you can't get a smooth pan, can't level the shot without fiddling with the legs, and can't get a stable platform to shoot from – all the other bits, including the camera itself become a bit pointless.