[vimeo]https://vimeo.com/110269871[/vimeo]
A while has passed since part 1 of this review but I've been spending a lot of time with the A7S in-between. I am really under the skin of this camera. That's a good sign because somewhere along the way, the A7S became my main filmmaking tool. Perhaps surprisingly for me, a huge Panasonic GH series advocate on EOSHD over the years, I have been using the Sony A7S more often. The GH4 still has many advantages the A7S doesn't have, like longer battery run-times, a better screen, quicker boot time and of course an internal 4K codec.
But…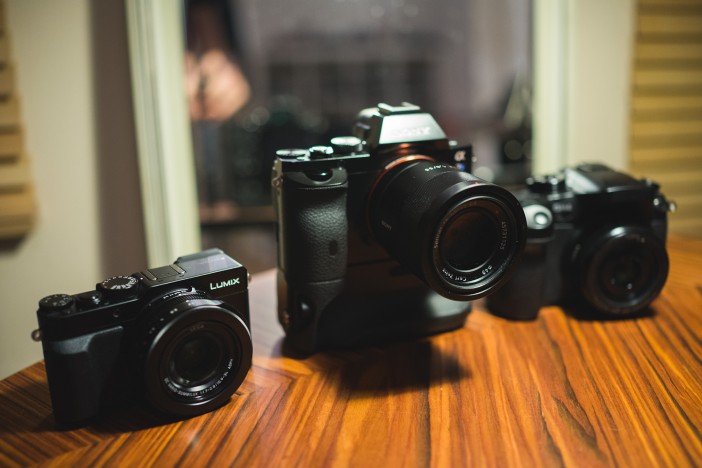 To read part 1 of my Sony A7S review click here
To be honest I didn't expect the A7S to become such a workhorse for me. Why is the A7S so appealing for creative work and professional filming? Well for me it is about lenses and low light. I no longer worry about either. That's very liberating when you just want to concentrate on the creativity. I don't have to worry about whether the extra crop when shooting 4K on the GH4 will mean I have to carry with me a 10mm or if a 14mm will be enough. I don't have to worry about what point noise becomes an issue. I just SHOOT.
You can test as much as you like beforehand but if you wind up needing to go wider or brighter but can't, then it really hurts you.
I also worry less about getting a dreamy look at 35mm or 50mm on the A7S, when I need it. That look of a 50mm at F1.2 for example. Sometimes at certain focus distances you can't get enough separation at 17.5mm or 25mm on the GH4 between the subject and the background, no matter what the aperture, so it winds up looking like video not film. Often, the confines of space in a particular location means you can't always stick a 85mm on the GH4 and punch in from a distance. At longer focal lengths the GH4 looks like full frame, it's beautiful but at the most common focal lengths of 35mm and 50mm, I always end up preferring how the A7S renders the lens.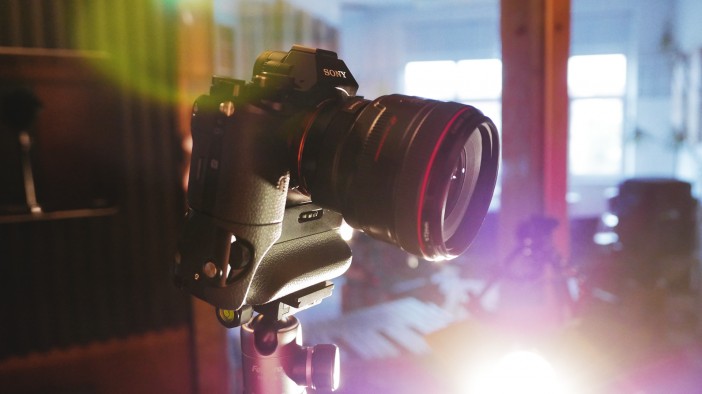 Versus the Nikon D750 in the real world
On the Beka Hoops shoot for the video above, I used my A7S and D750. Many of the shots required slow shutter speeds to blur movement. Rebecca has an amazing laser hoop custom made in Berlin, which looks wonderful with smoke but much of the video was shot during rehearsals with no smoke machine, so I added trick filters and the slow shutter for a more abstract feel.
The D750 couldn't do the slow shutter speeds, the A7S could. Something like that is the difference between win or lose on the camera side. So I ended up using 90% A7S and just 10% D750 for this particular shoot. For another shoot, I was recording 4 songs for a band (Bunny Suit) in Berlin, compromised of 5 musicians who each did 3 takes of each song. I ended up with around 180 clips, many of them up to 6 minutes a-piece. I went through just one and half 64GB SDXC cards with the A7S. If I had shot this in raw or ProRes I'd have needed a stack of 256GB SSDs and a stack of hard drives to go along with it. That stack of hard drives doesn't go away with raw either, it sits around for as long as you have the masters. I don't like to delete and compress the masters, it's a huge effort and it obviously screws your grade in Resolve if you're grading the raw files directly, as you must to get the best out of raw. So the 5D Mark III with raw was sadly out on this occasion.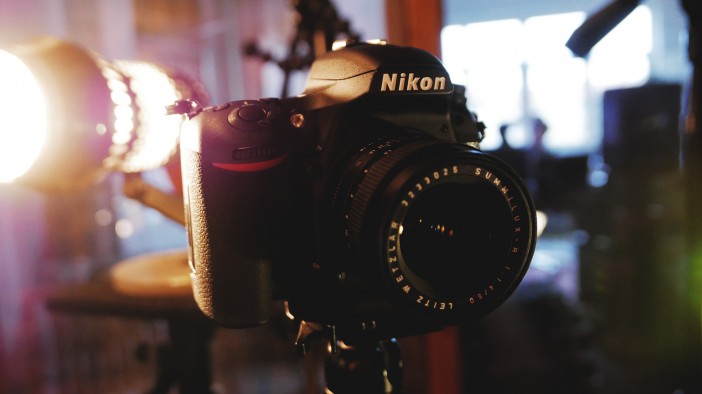 I don't consider these anything special in terms of shooting requirements… just every day stuff really, so to see the A7S just SHOOT pleased me a great deal. Often I find myself just FIDDLING with workarounds.
The D750's crop mode was another reason it didn't get as much use, the quality is dreadful. The A7S maintains nigh on the same image quality between APS-C and full frame mode, unless you're shooting 50/60p in full frame mode where it drops. The APS-C crop mode and silent shutter on the A7S really came in useful for doing the band shoot. An extra composition in the bag as well as a stills mode that doesn't distract the performer with constant mirror slapping. The APS-C crop of the A7S's 12MP full frame sensor is 2768 x 1560 so what you get in this mode is still oversampled from around 2.8K to 1080p internally.
Don't get me wrong, despite not being as good an all-rounder the D750 is still an excellent camera with a wonderful image. I used it as a B-camera to the A7S and it competes in the same league. So again, maybe consider buying both and selling your Canon stuff.
The A7S footage can be pushed around more in post than either the GH4 or D750, which adds yet more creative flexibility. S-LOG 2 is a gem and gives you a very filmic image which grades superbly, especially in Blackmagic Resolve. You can then export looks in the form of LUT files from there to your editing software like Adobe Premiere to use in the edit. Initially I found the Nikon D750 did great colour with very little prodding. Over time however, I find the A7S is less digital looking and does better skin tones. You just have to get it right in the grade, which sadly with S-LOG 2 is no simple thing. But once you do have it right, very little further effort is required on your part to coax the best colour and skin tones from it.
Quirks
The A7S doesn't have any majorly upsetting deficiencies but it does have some weird stuff going on. Really funky stuff.
I've never seen boot speeds vary so much in one camera. Sometimes it's as if the camera is rousing from a deep sleep after going to a nightclub until 7am in the morning. Other times it jumps up wide awake.
It's very fussy with memory cards, only recording XAVC-S to SDXC cards. These cards are mainly high capacity 64GB stuff, not actually faster, so I see it as a bit of an unnecessary restriction. You can get the same write speeds on smaller SDHC cards so why not use them?
The camera still doesn't quite seem to get on with Metabones either. The latest adapter I have still occasionally refuses to recognise the lens and sometimes causes a crash resulting in a reboot. It would be nice if Sony could work with third parties who are critical to the user experience a bit more closely and help them out with issues like this.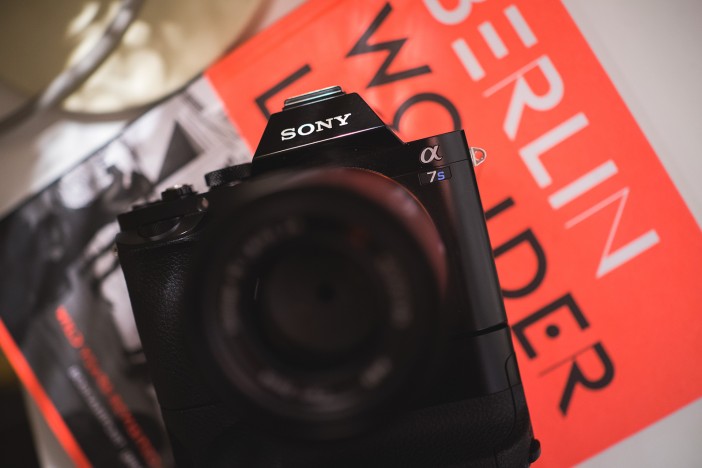 When the region switchable camera (not available in the US) is set to NTSC I get a nagging prompt every time I start the camera warning me it is set to record in NTSC. To get to live view you have to dismiss the prompt!
The pro picture profiles are not named very helpfully in-camera. S-LOG 2 is assigned by default as "PP7".
Another quirk is that the camera offers 4K HDMI output, and the user cannot make use of it. Dear Sony. Why. If you're going to have a major headline feature first to the market, at least offer some kind of recorder straight off the bat so we can make use of it. The wait for the Atomos Shogun has been torture!
Shortcomings are present in every camera. With the A7S, most of them are related to an identity crisis of sorts. Is it a consumer or a professional camera? If it is a semi-pro camera like the D750 why does it not feel like one? In the same way Canon never quite seem to go all the way on performance to dominate the market, Sony seem to have a strange affliction which means they never quite go all the way to pro build quality on their stills cameras. Why does the battery grip creak like cheap plastic when you hold it firmly? Why is the camera so unnecessarily miniaturised? I am pretty sure pros would choose to have something to hold onto whilst shooting, over the ability to stick it in a pocket at the end!!
Battery life suffers for exactly this reason, making the creaky overpriced plastic battery grip a much more attractive buy than it otherwise would have been! The GH4 can run on one chunky battery for 6 hours, the A7S barely manages 1 and a half.
The stills / movie mode behaviour differs on the A7S in very strange ways. For instance, the magnified focus assist in movie mode is of lower quality than in stills mode. So I find myself using stills mode to shoot video, but when I do that the mechanical shutter has to be enabled if I am to use S-LOG. I can't see the correlation between those, can you? In movie mode you can't take stills, despite the sensor doing a full 12MP readout whilst you do. It would be nice to be able to monitor in rec.709 whilst recording S-LOG 2 to the card and to have a more accurate histogram and exposure meter when doing so too. The exposure meter is about 2 stops out in S-LOG. This is critical stuff that Sony should have been really focussed on in development.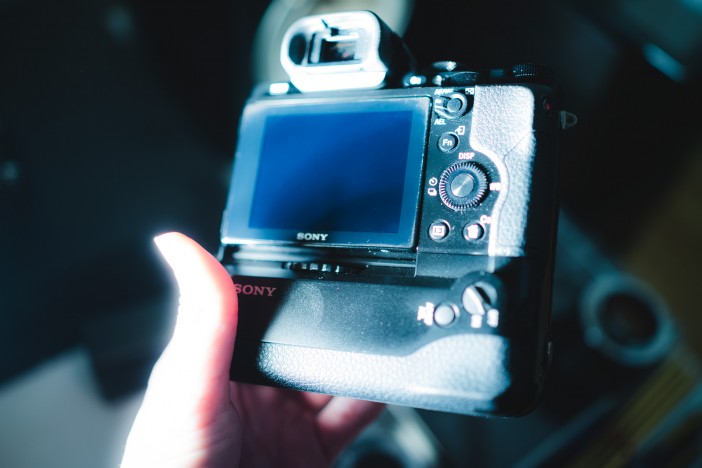 In playback mode thumbnail previews for video clips are an illegible scrawl. Nevertheless the camera stores a beautiful high quality HD JPEG on the card anyway for each clip, but never uses it! Useful EXIF data could be stored be in the XML file that accompanies the MP4 clip or the JPEG thumbnail but it isn't. The metadata in there is completely useless!
Because Mini HDMI was not considered mini enough, the A7S uses Micro HDMI ports which are even worse and the clip on cable support is fiddly and puts huge stress on the HDMI port whilst being fitted. I suggested Sony could develop a clip-in HDMI cable that locks into the hotshoe of the camera. It's possible these days to feed video out of the modern 'smart' hoeshoes to EVFs and the like, but no, instead we have a HDMI port that is wobblier than an old lady on rollerblades.
Two of the most useful features on the camera, APS-C mode and E-shutter can't be assigned to any function buttons or even the quick-menu. Why on earth not? What if I want to quickly re-frame a shot, or silently shoot a raw still?
The LCD is ok indoors but visibility suffers outside. Alas there's a special battery wasting mode for that called Sunny Weather in the menus, which when enabled does give you a more visible image but a less accurate one and it's not as good as the screen on the very old FS100. Why not? The GH4's screen is much more visible in sunny weather on default settings.
I've also been thinking that Sony can learn a lot from the Fuji X-T1 in terms of ergonomics. The X-T1 has a better EVF, it's bigger and brighter and sharper. The eye cup is better too, it leaks less light in from the sides.
Non-quirks
Nevertheless the A7S gets a lot more usability things right than it gets wrong.
The ability to magnify for a focus check whilst recording is something I find invaluable on the A7S, that the D750 and GH4 don't do. In stills mode you get a very crisp magnification. I prefer it to peaking.
If you're not confident focus is spot on you can just do a quick check or adjustment without having to stop and start the recording, potentially knocking off sync with an external audio recorder.
As a stills camera it's absolutely lovely and my 5D Mark III has had virtually no use since I got the A7S. The silent shutter is so satisfying, it feels like finally here is a full digital camera and not a mechanical SLR with a digital back end.
The low light performance is simply astounding and it's something all other cameras will struggle to match. Even Sony's own F5 and F55 are much noisier than the A7S.
I also enjoy the fact that the camera sends a signal via HDMI to an external recorder so you can trigger it with the record button on the camera rather than having to grapple with the recorder's own buttons. At one press for example the A7S will record ProRes to the Atomos Ninja Star in the same breath as recording XAVC-S to the SD-card so you have a small file size backup of the main recording.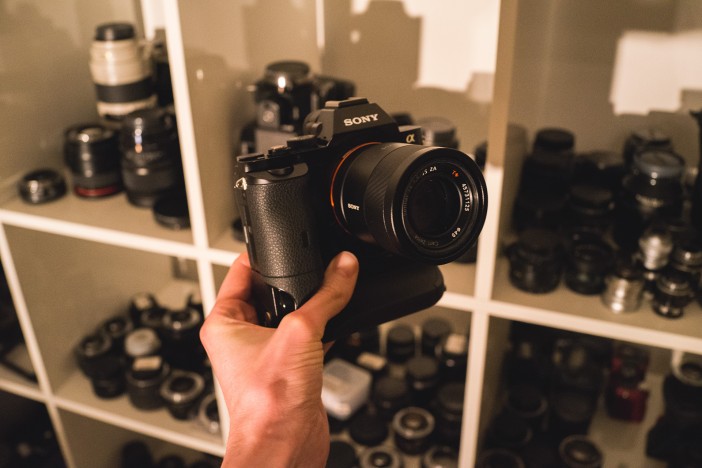 Conclusion
The Sony A7S is the first camera to really beat the Canon 5D Mark III across the board at almost every level for both stills and video, especially the latter. The A7R did not have the video quality to rival the Canon, but the A7S is a different proposition altogether and raises the bar to another level, possibly signalling the end of DSLR domination in this area at the same time. I can think of no reason to shoot on stock Canon 5D Mark III video settings when you can shoot XAVC-S on the A7S.
Much has already been said about the image coming from the Sony A7S. In 1080p XAVC-S it is one of the best for the money, and certainly the cleanest at high ISOs. Over 4K HDMI it is even better and far more in league with a genuinely pro camera like the Sony FS7 or F5 than any $2299 mirrorless camera.
Whilst on other cameras raw video remains an artistic thing of beauty and a real treat, the file sizes and managing data prove to be a real headache if you shoot a lot. It's becoming a little harder to justify the larger files now that the gain in image quality and grading ability has narrowed to the best-compressed codecs. If you're competent at grading LOG footage (quite a complex acquired skill that takes time to master) then S-LOG 2 on the A7S will give you an image in the ballpark of raw but with XAVC-S file sizes that are 300 MB per minute compared to 6GB per minute of uncompressed 1080p raw. These images also have far less noise and are delivered from a form factor more suited to shooting video than either Canon DSLRs or Blackmagic's current lineup.
Those without the necessary grading expertise can simply use the latest version of Film Convert instead, which now supports all the A7S video picture profiles including S-LOG 2.
For Blackmagic and Panasonic GH4 users it's a tougher choice and it will definitely come down to individual taste, lenses, needs and projects. The GH4 and Blackmagic cameras still have unique features not offered on the A7S, like global shutter and internal 4K recording, so if these features are important to you as a filmmaker you might want to consider more than one camera!
There are a few cons in the mix as well of course. For a start there is borderline unacceptable rolling shutter skew in certain shooting situations (in full frame mode), while the video record button is very awkwardly placed and you can't assign it to the custom button. There's no internal 4K codec, despite Panasonic packing one into an even smaller camera with the LX100 for just $899. The A7S's tiny body loses much of its raison d'être when it's attached to large external recorder or monitor for 4K. It may as well be bigger! Meanwhile shooting S-LOG 2 is challenging from the camera display due to the lack of ability to apply LUT to the LCD, and grading S-LOG 2 will prove difficult for average users without grading and colour correction expertise and software. Battery life could be better.
Alas, in the end the proof of quality is in how much you end up using something. Whilst many other cameras have collected dust on my shelves, I've been out shooting with the A7S. We can talk forever about specs but that is the biggest endorsement I can give something. To just SHOOT! And shoot and shoot… With the A7S it has been a pleasure.
Pros
Full frame rendering of your shot backed onto some of the best internal HD quality available from any consumer camera
12MP brings much bigger advantages than 24MP or 36MP for video and arguably for stills too – better quality pixels
Full pixel readout and digital low pass filter greatly reduces moire and aliasing in 1080p footage
Astounding low light performance, 3 stops better than GH4 and better than Sony's own top end F55!
Future proof 4K recording over HDMI when coupled with an Atomos Shogun or similar
S-LOG 2 performs as a valid alternative to raw video with tiny file sizes
Very good quality internal 1080p XAVC-S with more fine detail resolved than the 5D Mark III
XAVC-S implementation relatively robust and far better than previous consumer Sony cameras
13 to 14 stops dynamic range noticeably more than the Canon 5D Mark III in both raw stills and S-LOG video mode
Maintains dynamic range, colour accuracy and saturation at high ISOs
More affordable than the Canon 1D C as a full frame 4K video solution (and actually full frame in 4K not 1.3x crop APS-H)
Better ergonomics than the 1D C for video (though not for stills) and more features
Reasonable pricing given the groundbreaking nature of the features
APS-C mode maintains plentiful detail in 1080p especially in 50/60p
APS-C mode reduces impact of rolling shutter skew and is Speed Booster compatible for the full frame look
APS-C 120fps for slow-mo at 720p features better image quality than can reasonably be expected for a consumer camera, especially in S-LOG mode (though has moire)
Silent electronic shutter mode for photography very useful and much sleeker than the A7R's loud mechanical shutter
Recording start / stop trigger sent over HDMI, meaning hands-free external recording on a single camera button press – ideal for Atomos Ninja Star and Shogun
Pro picture profiles from Sony's professional fleet of video cameras with extensive control over the image in video mode
Aspect ratio guide-lines built in on the LCD and EVF i.e. for 2.35:1 letterbox or for 4:3 when shooting anamorphic and cropping the edges in post
Very adaptable lens mount
Leica M and PL mount lens compatible for the best possible optics
Fully compatible with Canon lenses using adapter
Better performance in the corners of the sensor with wide angle Leica M mount lenses than the A7R
Reasonably fast AF with Sony's own lenses for stills
Built in WiFi and NFC useful for transmitting stills to smartphone – enables uploading to social networks or other servers live from the field
Faster continuous shooting rate than the A7 and A7R
Excellent stills quality, and 12MP enough for 99% of purposes
EVF usable for video shooting unlike the optical VF of a DSLR
Cons
Borderline unacceptable rolling shutter skew in certain shooting situations (in full frame mode)
Very awkwardly placed video record button. Cannot assign it to custom button. Cannot use main shutter button to record video in movie mode!
Over-priced and narrow line-up of full frame Sony E-mount lenses makes the camera of limited use for stills when AF is required
No internal 4K codec (whilst Panasonic GH4 has it for less money)
No 10bit HDMI output (again the GH4 has this as do Blackmagic)
Currently very limited range of solutions for external 4K recording and no really practical / affordable ones at the time of release
Tiny body loses much of its raison d'être when attached to large 4K recorder / field monitor
No slow-mo conform or playback in-camera for 120fps or 60fps (aka Variable Frame Rate mode on the GH4)
Ergonomically a step behind the Panasonic GH4, Olympus E-M1 and Fuji X-T1 overall
Otherwise good performance of the EVF has dropped a step behind the Fuji X-T1 – feels more cramped and of lower contrast
Full frame sensor often necessitates very large lenses making small body feel poorly balanced for handheld stills and video work
Cannot shoot stills whilst in video mode, yet the competition can
S-LOG 2 will not allow use of ISOs lower than 3200
Shooting S-LOG 2 challenging from camera display due to lack of ability to apply LUT to the LCD
Grading S-LOG 2 difficult for average users without grading and colour correction expertise and software
Rather limited run-times on a single battery compared to the GH4
Poor LCD visibility in direct sunlight. Sunny Weather mode improves this at expense of accuracy (harder to gauge actual exposure as it looks brighter than what is being recorded)
Poor quality zoomed focus assist to aid manual focus when in video mode
Rather ineffective peaking implementation (Blackmagic lead the way on this)
Micro HDMI port seems out of place on semi-pro tool for video, extremely fragile. Supplied cable support difficult to attach and remove quickly
Cannot record XAVC-S onto SDHC cards, SDXC only (hmm)
Tea making function is a $6000 firmware update 🙂
Minor quibbles
The following are smaller issues I have with the camera, mainly ergonomic ones. They should not be deal breakers for the vast majority of users but I'd like Sony to take note for the future.
Lower video quality when shooting 1080/50p/60p in full frame compared to 24,25 and 30p
NTSC models region locked with no PAL frame rates such as 25p
Unfriendly PRIVATE folder structure on the card where video clips are stored – too many clicks required to get to the footage
Extremely low quality thumbnail preview of movie clips in playback mode, despite an HD thumbnail stored in the PRIVATE directory for every clip
No useful EXIF data stored for movie clips despite an EXIF text file being stored in the PRIVATE directory for every clip
Inaccurate auto-white balance and exposure metering when shooting in S-LOG 2 mode
When S-LOG is set to S-Gamut colour mode it seems reds have a strong purple hue which requires correcting in post
Cannot assign APS-C mode or silent shutter toggle to a function button, buried in the menus
Poor logical choices in main menu layout with video functions scattered throughout multiple pages
Main menu button placed on left of camera, meaning two hands needed on back of the camera every time you want to press it, or your right hand crosses EVF eye sensor, blanking out menus on the LCD
No sensitivity adjustment for EVF eye sensor
No top dial on the left of the camera at all, where ideally an ISO dial could have been included
Rear LCD switch-off feature only removes image, does not turn backlight off to conserve power
Sometimes slower than expected boot-times
Information still placed over your shot on the LCD and in the EVF despite black bars top and bottom to accommodate icons and info!
Picture profiles all obscurely labeled PP1-7. S-LOG 2 is 'PP7' by default
Zoomed manual focus assist takes two taps to activate, too easy to accidentally exit with over sensitive shutter button on the half-press
Custom mode dial remembers shutter, ISO, etc. meaning you have to re-dial your exposure upon switching from a normal mode to a custom mode
Gloss black finish feels cheaper than X-T1 construction and is more prone to finger prints