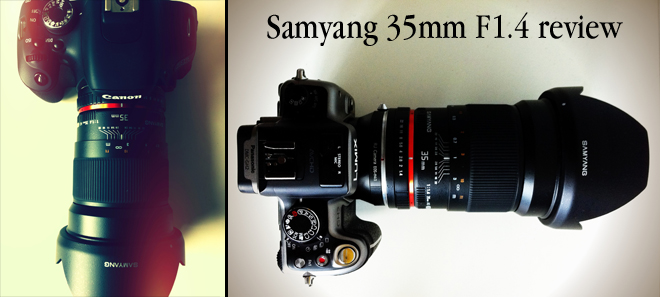 Based in South Korea with just 102 employees, Samyang have produced a better 35mm F1.4 than Nikon.
Samyang have actually been around since the 70's, involved in industrial CCTV optics long before photographic. But it seems they've been able to scale up and a merger in 2004 with a Japanese optics firm must have supercharged that process. Both companies make their margin on mass production industrial optics but the last 10 years have seen a massive increase in the complexity of South Korean and Chinese intellectual property and technology to the point where it is almost on par with the Japanese and Americans in some cases. This lens is further evidence of that.
An optically sophisticated lens that is sharp wide open, it has an aspherical element, internal focussing, modern coating and full frame coverage. You could say that the only significant way you can tell it apart from a Canon L lens is that the red ring is on the back not the front! Yes there are differences of course, biggest of which is the price. It's £800 cheaper than the Canon equivalent. That price difference is the difference between an aspiring filmmaker having a 35mm F1.4 and not having one, which I'm sure anyone would agree is a more significant point than any MTF graph shows.
Here is a test shot by Shujert versus the Canon 35mm F1.4L, that shows a 1:1 crop shot wide open at F1.4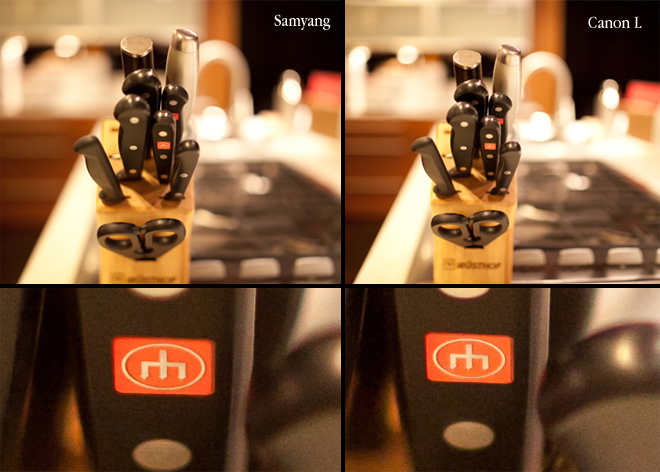 I mean for all intents and purposes, what the hell is the different in reality? You just won't notice. Even the most cynical and demanding of pros will have to find a very original excuse for finding the £1200 Canon 35mm F1.4L better than the £350 Samyang. Even in the corners the Samyang is comparable.
Compared to the £1100 Nikon AF-S 35mm F1.4 G, the Samyang is actually sharper wide open and compared to the Sigma 30mm F1.4 is it almost in a different league. Click the images to view the full 1:1 crop.
Samyang:

Sigma 30mm F1.4 (Four Thirds version)

(Thanks to Michiel Brand for meeting me in Berlin and bringing along his GH2 and Sigma lens so I could do the above shots.)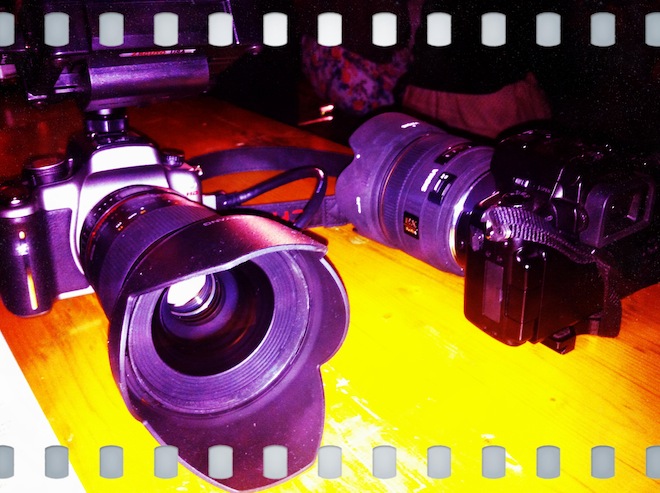 Focussing
The Samyang is a manual focus lens, in fact it has no electronic contacts at all (not even for EXIF data). Whilst AF is currently useless for video on DSLRs this will change with the Birger adapter and when USB follow focus adapters continue to develop. I'd therefore like to see Samyang start to implement silent AF systems in future lenses.
Electronic follow focusses make Canon EF / L lenses more desirable since the AF motors can be used to rack focus and effectively makes the hassle of mechanical follow focusses a thing of the past. For aspiring filmmakers and for situations where changing the lens needs to be straight forward, these electronic follow focusses will be a must-have.
As in common with a most 35mm focal length lenses the travel of the focus ring between 3m and infinity is very short, and at F1.4 the focus plain is very critical. So you really do need to be careful focussing this lens manually and preferably use a Zacuto EVF, SmallHD DP6 or other monitor with peaking (which emphasises the edges of hard details, showing clearly what parts of the image is in focus).
The focussing barrel doesn't move backwards and forth, the barrel of the lens does so internally. Not even the front filter thread moves.
Sharpness and resolution
These samples were taken with the GH2 in raw stills mode. As you can see resolution is stunning even wide open. That comes in very handy for video, helping to compensate for the line-skipping nature of current Canon DSLR video modes and it is important when using ETC mode on the GH2 with it's 1:1 1080p crop of the sensor, any flaw of the lens is magnified.
Versus Zeiss Jena 35mm F2.4 the Samyang is almost as sharp wide open at F1.4 as the Zeiss is at F2.4. An amazing result.
Samyang: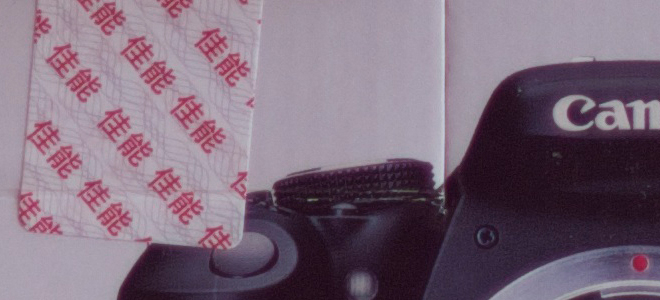 Zeiss: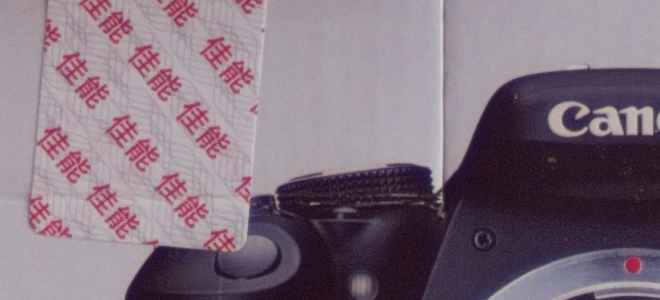 Stopped down to F2, the Samyang is almost as sharp as the renowned Zeiss G 45mm F2 Contax rangefinder lens, also at F2. That Zeiss G lens is the sharpest lens I have ever used!
Samyang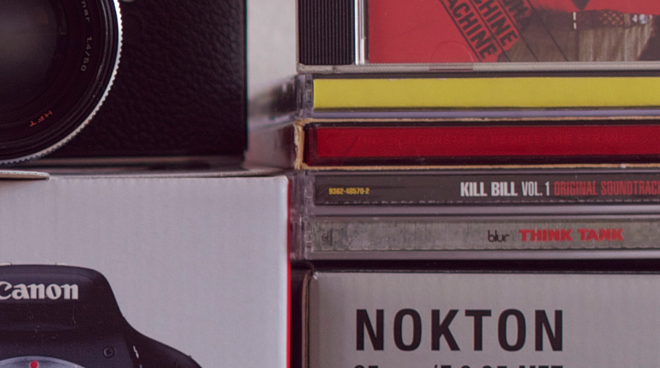 Zeiss G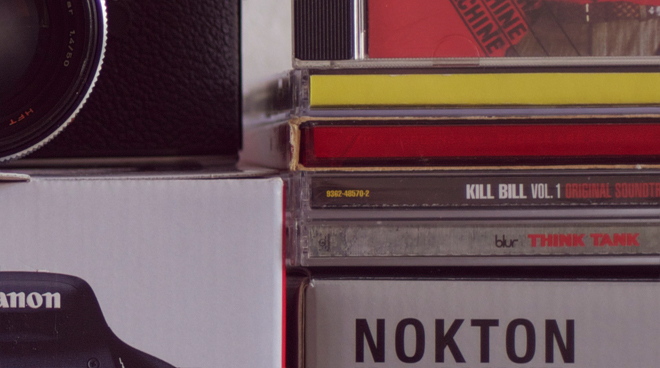 Compared to the Voigtlander Nokton 25mm F0.95, wide open of course the Samyang is significantly sharper but the Nokton is a brighter lens. When the Nokton is stopped down to F1.4 and the Samyang is wide open, the Nokton is maybe a little bit sharper than the Samyang but there's not much in it. The main differences between these two is in the corners where the Samyang stomps all over the Nokton for sharpness. But then the corners of the Nokton are so extremely soft and with such a lot of vignetting that it is all part of the charm of that particular lens, and part of it's 'look' rather than a major failing.
Nokton @ F0.95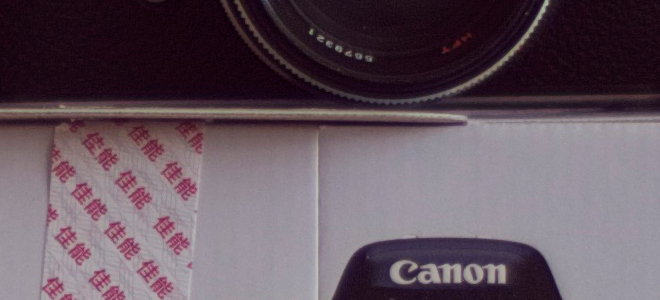 Samyang @ F1.4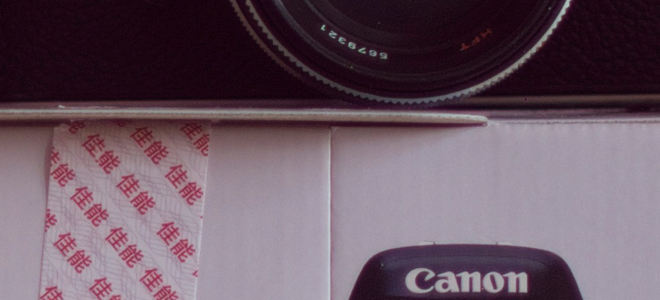 Nokton @ F1.4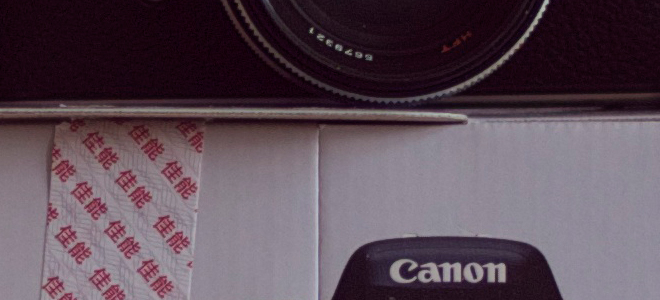 Bokeh
The Canon 35mm F1.4L (I can't believe we're even comparing a Samyang to this!) also has fussy bokeh, but I must admit I do miss the clean bokeh of the Canon FD 35mm F2 so in that respect the Samyang is a bit of let down. I can only describe it as 'wooly'. It has a ball of wool-like texture visible like a spiral pattern in large out of focus points of light, especially when the light source is electric but it occurs on natural light points too (like on sun rays glinting through dense tree foliage). The darker the exposure the more visible it is.
However it's important to say that in the real world, the wooly bokeh is quite a minor issue really. It's far less noticeable in video footage than it is on a 1:1 crop from a still.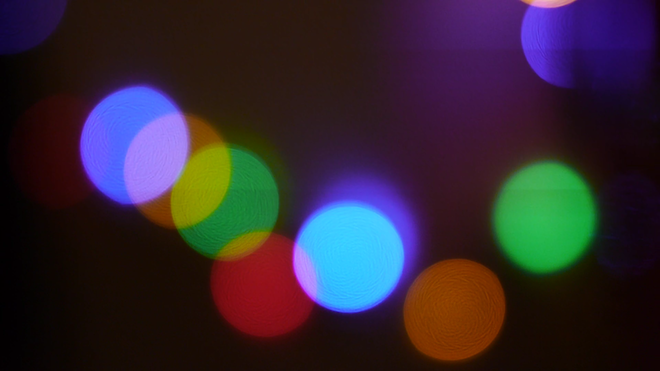 Knitting anyone?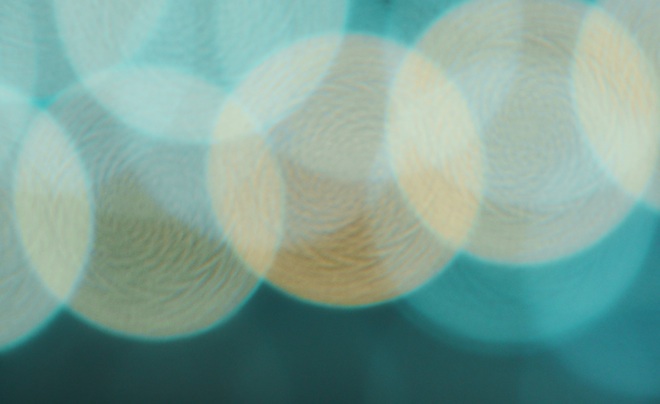 Another separate issue with the bokeh on this lens is something more in common with many others (especially Nikon Ai glass) – out of focus edges can have heavy green or purple fringing. This is most noticeable just on the fall off from the focus plain wide open, especially on shiny objects or high contrast edges. This is known as Longitudinal Chromatic Aberration (LoCA). It's no worse than the Nikon 35mm F1.4 G in this regard and it's reduced at F2, almost gone at F2.8.
Flare
I rate lenses on how their flare looks not how little they have. For me flare is part of the cinema aesthetic and it's not always good to eliminate it. On the Samyang it is well controlled, it is not a particularly 'flarey' lens but when provoked the flare is quite attractive, with a clearly defined shape and cinematic feel.
Click the image below for the full 1080p frame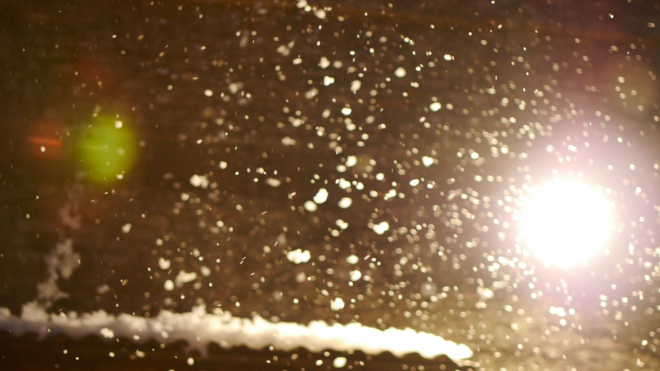 Conclusion
The Samyang 35mm F1.4 is not just a good lens it's the stuff that brands are built on. Canon and Nikon have been caught sleeping by 102-man Samyang, who have now produced 3 cheap lenses which punch well above their weight.
With a 14mm F2.8 ultra wide angle (full frame coverage), a 85mm F1.4 and now the fantastic 35mm F1.4 they have lenses in the focal lengths and apertures I use most often for shooting video on DSLRs. They're also fantastically adaptable from system to system, with full frame coverage and manual aperture control. (On the 5D Mark II for example the 14mm is ultra wide and an absolute bargain, on the GH2 it's a 28mm equivalent so can still be considered wide even with the 2x crop of a Micro Four Thirds body).
With the 35mm, we have a fast moderately wide lens on full frame and more or less a straight 50 on APS-C. Even on Micro Four Thirds it can be considered a flexible 'portrait' focal length.
The only reservation I have about this lens is the bokeh. It's a shame that it isn't clean, and I have to say more than a little odd that it's an issue. Usually you would not expect to see wooly bokeh and it's certainly the first time I've really noticed it. It could even just be an issue with my lens but that's unlikely. Quality control isn't usually an issue these days but occasionally, as with Sigma lenses, Q/A issues do crop up more often than they would with a Canon lens.
All in all, I have spent 50% of the time really enjoying this lens and 50% of it in awe of how they did it.
The Samyang is a must-buy for anyone who doesn't already have a Canon 35mm F1.4L, Nikon 35mm F1.4 or the new Zeiss 35mm F1.4. It is one of the best value lenses on the market if not THE best value.
If you are concerned about the bokeh issue and have a mirrorless body like the GH2, the Canon FD 35mm F2 is a cheaper and yet high quality offering on the 2nd hand market. Just be aware that is is radioactive!!
+1
Extraordinarily sharp wide open
Full frame coverage – almost a wide lens on the 5D Mark II
Superior to £1000 Nikon G 35mm 1.4 wide open and sharper than Canon 35mm F1.4L especially when stopped down
Price – for £350 you just do not expect this kind of performance – extraordinary!!
Very close minimum focus distance
Manual aperture ring, perfect for adapting Canon version to other systems, like the GH2
High quality build and solid, though mostly plastic
Modern coating sees flare well controlled and high contrast
Attractive lens flare when provoked
-1
Wooly bokeh, especially on artificial light sources
Purple / green bokeh fringing noticeable especially on reflective metallic objects wide open
Focussing very critical between 3m and infinity at F1.4
Rather large (especially compared to Nikon 35mm F1.4 AI and older lenses)
No AF
No EXIF
Samples
Full HD 1080p, click to enlarge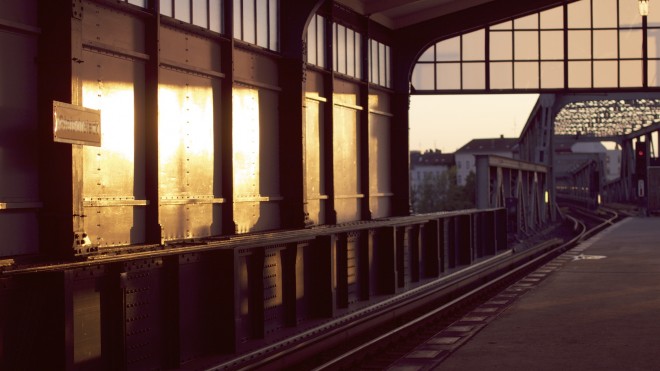 Full resolution GH2 and Canon 600D shots (download on Flickr). Flash player required for slideshows below.