Comment on the EOSHD Forum
Fantasies do come true for people willing to work hard over many years but sometimes, a dream can be realised simply by sitting down for a very long time and doing nothing, until the object of your desire becomes a bit old and tatty.
Yes, now is your chance to own an Arri Alexa.
Maybe it's time to put aside that A7 III and upgrade? The Alexa has certainly won more Oscars. The skin tones are a bit better too. The Alexa kit offered by CVP is £4800 + VAT (around $6000). This is certainly the cheapest I have ever seen a full Alexa kit offered for. Arri themselves have certified pre-owned cameras they sell direct for around $10,000  or 9000 euros. CVP claim the camera has done 1967 (the equivalent to 90 days non-stop recording) and that the body is a grade 5/5. It also comes with the Alexa's EVF and some Sony SXS Pro cards for recording 2K and 1080p ProRes internally.

It's an outstanding bargain for those willing to trade the practicality of a mirrorless camera or the light weight designs of modern cinema cameras. The Alexa is a heavy beast at 7KG.
Here's what's included for the £4800 + VAT:
1x ALEXA ( K0.71000.D ) Classic EV Basic Camera Set
1x K2.72008.0 EVF
2x Arri ( K2.72021.0 ) Cable ALEXA ETH/RJ45 (3.0m/9.8ft) KC 153-S
1x ARRI ( K2.72000.0 ) Viewfinder Extension Bracket VEB-1
1x Arri ( K2.72047.0 ) BP-13 Bridge Plate A sled
1x Arri ( K2.72017.0 ) Leveling Block LB-1
2x Arri ( K2.72083.0 ) Shoulder Pad SP-4
1x Arri ( K2.72012.0 ) Viewfinder Cable Short (0.35m/1.2ft) KC 150-S
1x ARRI K2.41966.0 – POWER CABLE STRAIGHT (2M/6.6 FEET) KC-20
1x Sony SBAC-US10 (SBACUS10) SXS Pro Media Card Reader with USB Interface
2x Sony SBP-64A (SBP64A) 64GB SXS Pro media card
1x MPA-AC1 & power cable
1x Hex screwdriver 353/SW 3,0×75
1x Handle hex tool 334/SW 5,0X100
2x 15mm x 240mm rods
2x 19mm x 240mm rods
2x 19mm x 320mm rods
The Classic EV is the original Alexa camera, with 16:9 2.8K sensor. The 2K images are oversampled from that. You won't be able to record 2.8K Arri RAW without an external recorder and the relevant licenses are needed too, for various other features like high frame rate recording and anamorphic de-squeeze.
Will there be "classic" digital images that make a come back?
The Alexa is nearly 10 years old (having been released in 2010).
Designed to replace film, it has the same timeless and classic look.
In DSLRs and mirrorless cameras, this was always the aim as well but the manufacturers never really delivered.
So it is impossible to see any old digital camera making a come back in the future, appreciated for their unique artistic appeal – especially ones with compressed H.264.
The closest look to film or the Alexa with affordable cameras was achieved by Blackmagic RAW, Canon DSLRs with Magic Lantern RAW and the Digital Bolex D16.
These all came closest to the fine grain, wide dynamic range and creamy CMOS images in low light the Alexa is famous for (although the D16 was an ISO 100 CCD camera). Modern mirrorless camera images are sharper, more modern looking and usually much more compressed. The Canon 1D C is reminiscent of the Alexa's ProRes though, one of the best looking and highest bitrate 8bit cameras of our era.
Before we dive into an era of 8K and even more compressed H.265, I think the manufacturers missed a trick. The Digital Bolex was very highly regarded for it's vintage, analogue looking image in RAW. All the manufacturers focussed on making stuff cleaner, better, sharper… And skipped that look entirely. Of course, it didn't help that CCD sensor technology practically died out. Canon never really made a replacement for the 1D C either – I would have loved to have seen a mirrorless version of that with internal ProRes recording.
On paper the Digital Bolex is of course nowhere near the technical capabilities of a modern mirrorless camera like a Fuji X-T3, but every frame is a piece of art.
For stills at least?
Some "vintage" digital cameras are already appreciated by pros and artists for their unique look in RAW. I DO think we'll be seeing more stills cameras regarded as collectors items in the future. You get the full feel of the sensor – some of the early high-end CCD bridge cameras and DSLRs definitely have a rougher and more analogue look to their RAW files compared to modern cameras – that is nevertheless charming and appealing. Then there's the Leica M9 with full frame CCD and Hasselblad H3D, also with an enormous Kodak CCD. I also appreciate the artistic feel of the images from Canon's old G series compacts – the G10 with it's old CCD sensor is quite something. I took this shot with it only last year: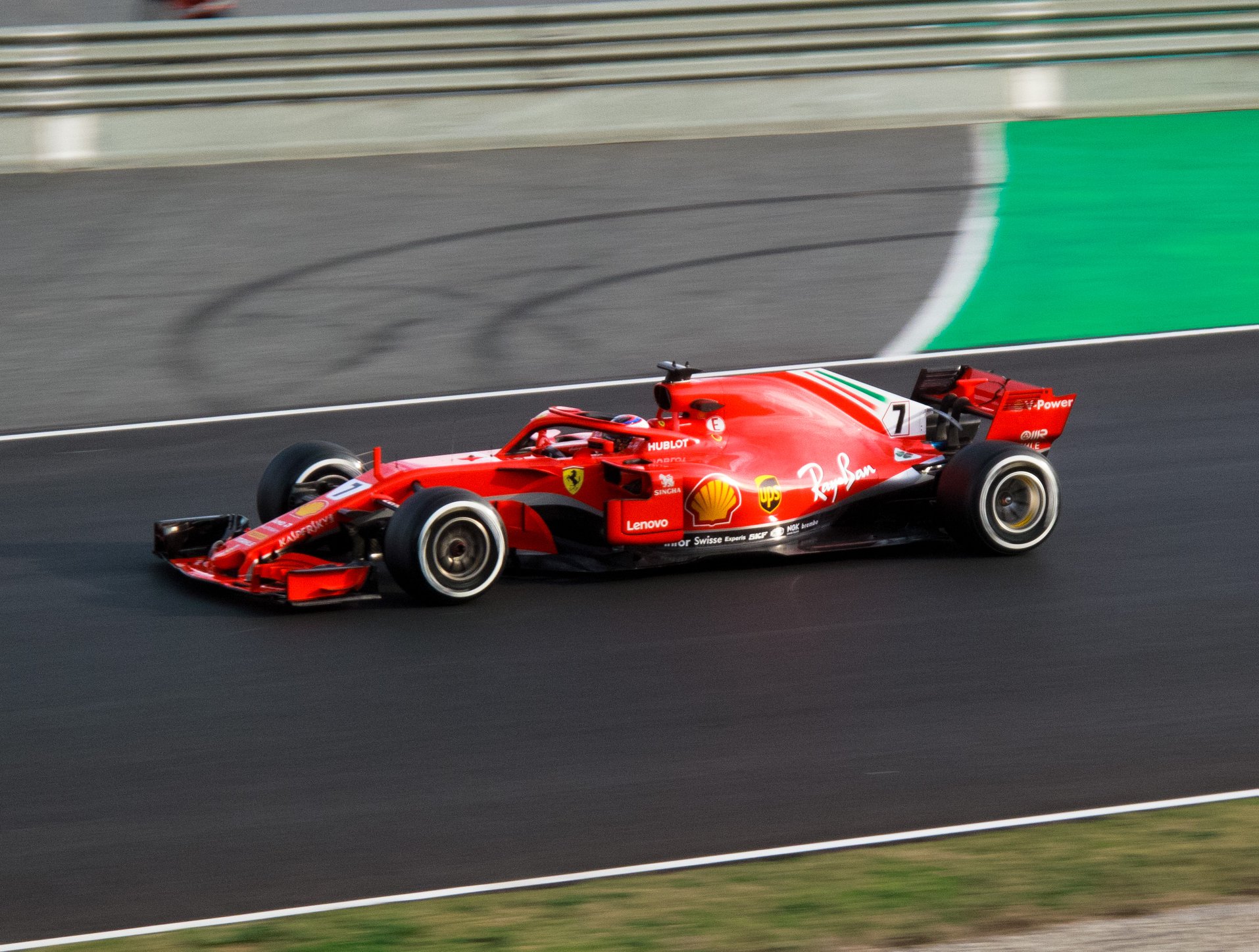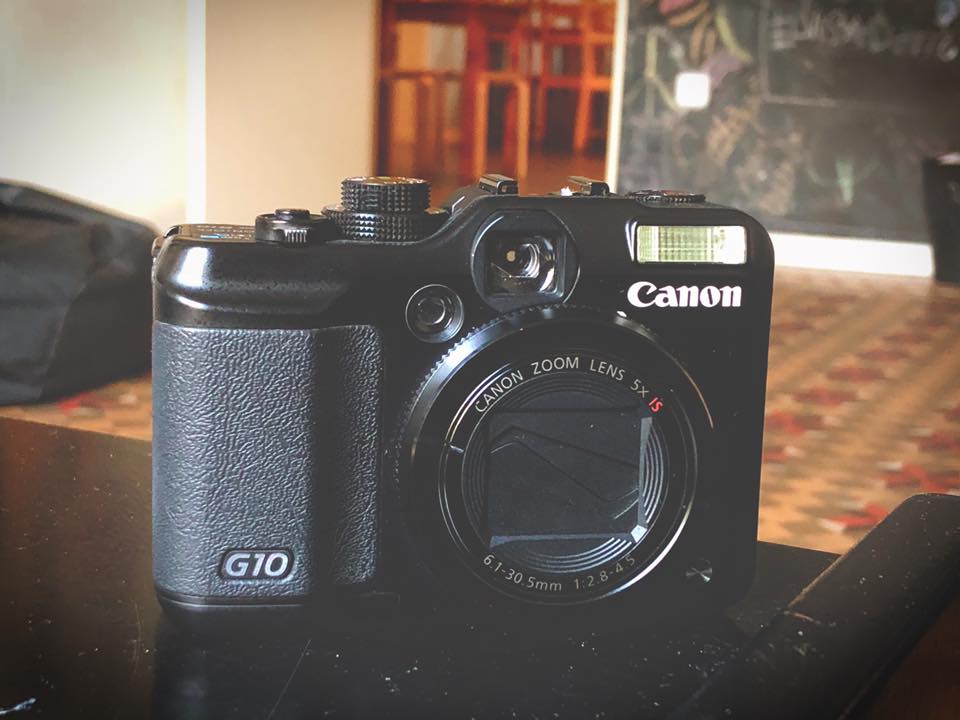 If you're hoping video on these old CCD compacts could give you a taste of what you get with the Digital Bolex, I'm afraid you're in for a disappointment. The video modes on these were universally rubbish, usually line-skipped 640×480 30p with no manual control, a very low bitrate codec, extremely harsh highlight rolloff and very limited dynamic range. Magic Lantern RAW on the old Canon sensors – such as the 50D and 5D Mark II comes closest to the look of that Kodak CCD – imperfect but cinematic – and of the old cinema cameras I appreciate such as the Sony F35 (also with a CCD).
Have a favourite oldie? Let me know in the comments.