[vimeo]http://vimeo.com/53642599[/vimeo]
Last month I was invited by Panasonic to shoot a documentary for a skatepark in Hamburg, as an opportunity to test out the GH3 and offer some feedback on the camera.
Here, thanks to Simon Sticker of Flow Media, a filmmaker given the unenviable task of editing together the footage, is the finished piece!
How does the GH3 compare to it's main rival in the Canon camp for video, the 5D Mark III? Have a look at the next video for some clues.
[vimeo]http://vimeo.com/55060120[/vimeo]
Be sure to download the original 1080p file if you are a Vimeo Plus member.
Ryan Mancuso shot this comparison and he did a great job, some nice variety of shots and the framing is spot on. As you can see the definition is sharper on the GH3 in 1080p with less of a gaussian blur effect. Don't take my word for it, have a look at the 200% blow-up below…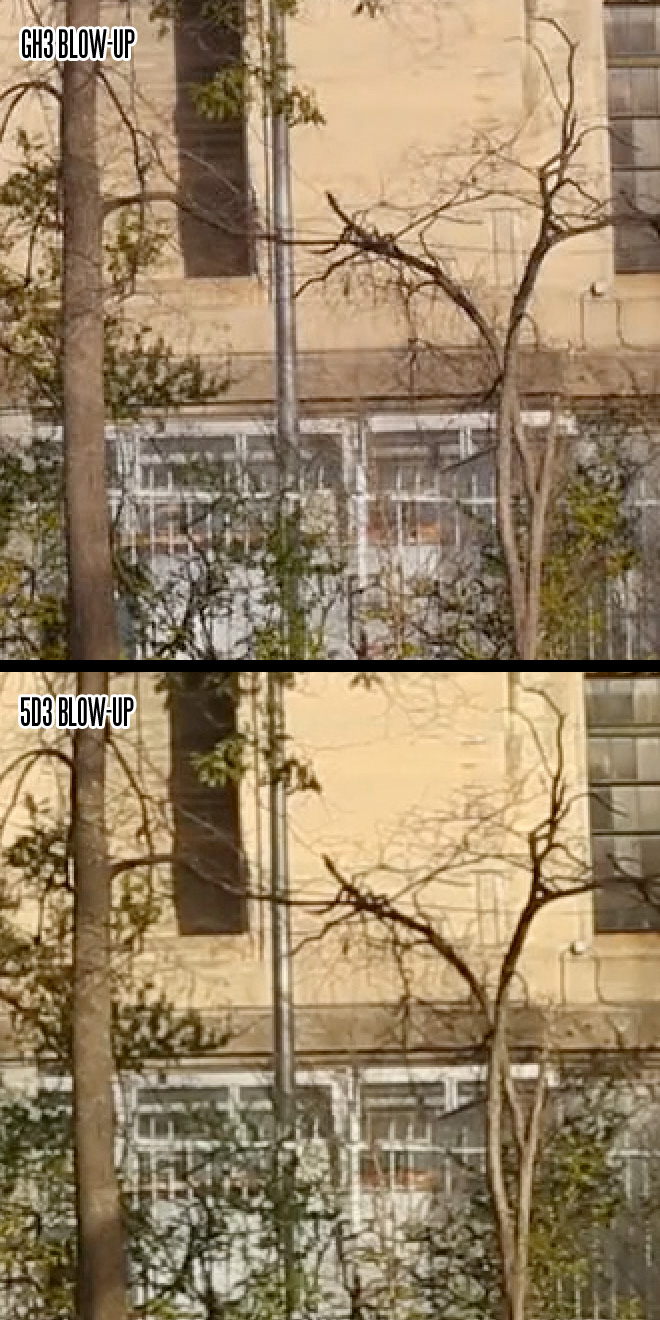 The other thing that is evident from the video is that aside from the differences in tone caused by picture profiles (GH3 is slightly magenta and 5D Mark III is slightly greenish) the colour really is more Canon like now on the new Panasonic GH3. Dynamic range is also much improved.
For low light performance I suggest to check this out, shot a few days ago just down the road from me in Berlin. I was actually there at the same time shooting with the Blackmagic Cinema Camera in anamorphic and I'm uploading that footage right now.
Thanks to Takahiro Oyama, Michiharu Uematsu, Philipp Wolf and others for making the GH3 documentary shoot possible.
[vimeo]http://vimeo.com/55172970[/vimeo]