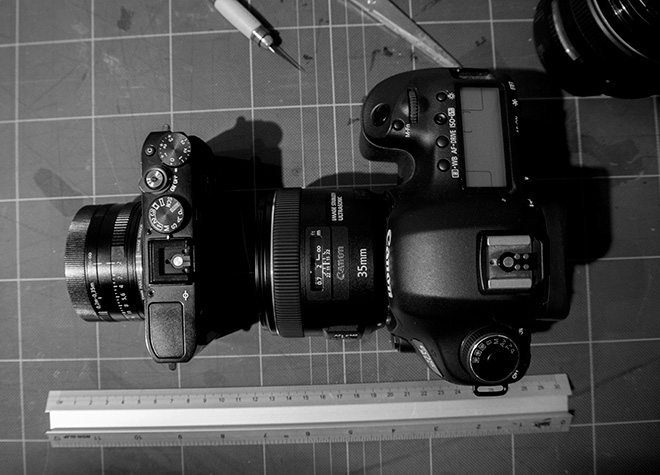 Canon's competitors are waging a miniaturisation war against DSLRs. The Sony RX1 is not a DSLR replacement but Sony's same technology is building towards a full frame mirrorless system.
This mouthwatering prospect may well turn up in Berlin this September at the IFA show where the NEX 7 was launched some years ago.
If so I will be there to report back.
The RX1 and 5D Mark III shown above are both full frame, fitted with 35mm F2.0 primes.
Just look at the incredible miniaturisation job Sony did with the RX1.
Yet one camera isn't better than the other, just different. I use my 5D Mark III for raw video and when I need interchangeable lenses of course.
Before Magic Lantern upgraded the video capabilities of the 5D Mark III only Canon's very good lenses and a more adaptable lens mount was stopping me from going with the Nikon D800.
As Canon and Nikon adapters now bring fully functional mount capabilities to Sony E-mount, the same obstacle isn't present should Sony bring out a full frame NEX.
The 5D Mark III is an incredibly versatile camera for stills and video alike but the RX1 gains back some versatility despite the lack of interchangeable lenses by being so portable, meaning it finds its way into more of my shoots. The same will go for the full frame NEX.
The RX1 is easy to throw in a bag like a lens and bring it along as a 2nd body. To say we only lose out when something gets smaller isn't so.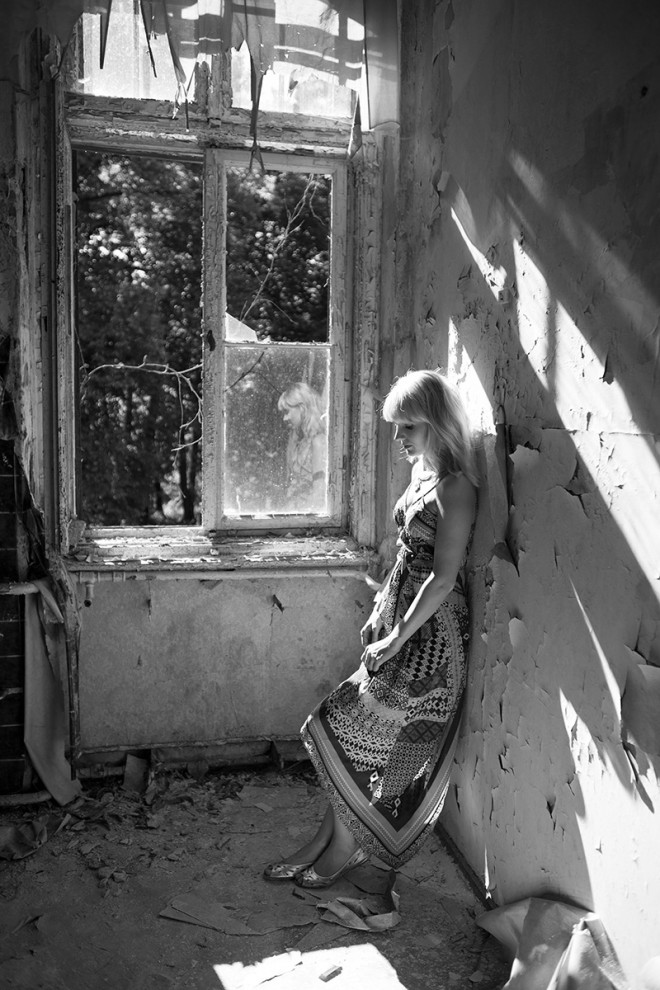 Susanna: 5D Mark III, by Andrew Reid
However, manufacturers have been losing the miniaturisation war with customers.
Certainly in America big cameras are preferred and everyone else uses smartphones. Compacts and small mirrorless cameras are dying out.
This has partially reversed the trend for cameras to get smaller. The GH3 is larger than the GH2. The Olympus OM-D E-M1 has also grown over the E-M5 in size and ambition.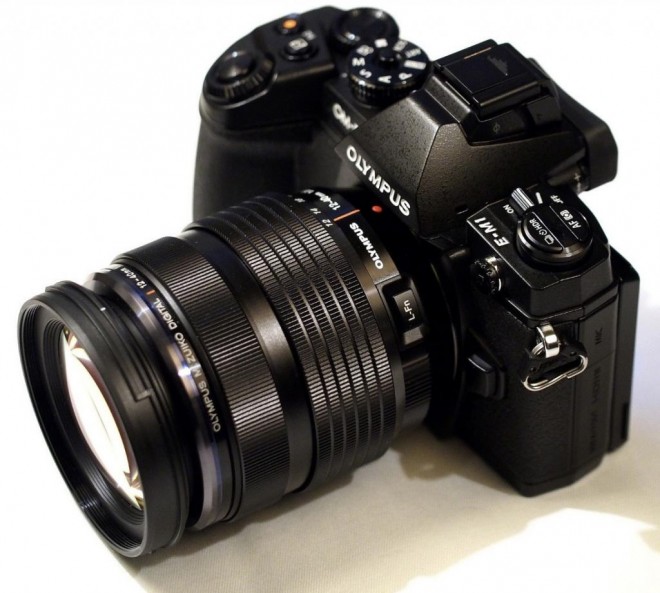 Ommmm! "Please let it have 24p"
Yet Sony's RX100 and RX1 are pint-sized bestsellers.
I believe the answer is because they're aimed at photographers.
Too many cameras are downsized and simplified with the aim of appealing to smartphone users and they are losing the battle.
Compact users and smartphone users don't want or need interchangeable lenses and they are satisfied with image quality from a smartphone because they only ever view their photos on Facebook, Instagram, usually via a small screen or laptop.
By going full frame with their upcoming NEX system, Sony are taking the right approach in terms of sales. A full frame NEX is a serious tool that isn't in competition with smartphones like a more casual camera system such as the GF5, so it dodges that bullet.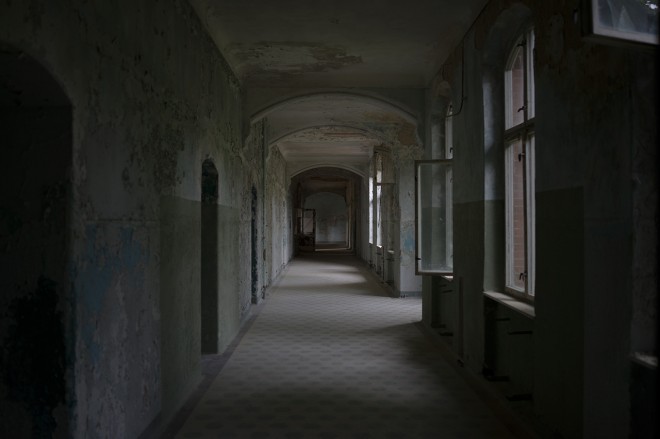 Sanatorium: RX1, by Andrew Reid
Full frame NEX will be competition to Canon's most important DSLRs – the full frame 6D and 5D Mark III.
Crucially the RX1 saw Sony move further ahead of Canon in terms of sensor performance too. Sony's CMOS is better for stills than the one in the Canon 1D X and 1D C.
Unlike the Sony Alpha line a NEX 9 would appeal to almost everyone because it's accessible to Canon and Nikon lens owners, Leica M owners, and the eBay legacy glass crowd. No matter what lenses you've invested in, you can likely bring them to the Sony.
That helps the system become more affordable. People who love their full frame Canon EF glass and have invested a fortune in it can bring it with them.
The system also invites the possibility of a Metabones Speed Booster that gives you medium format, in effect, from Hasselblad glass!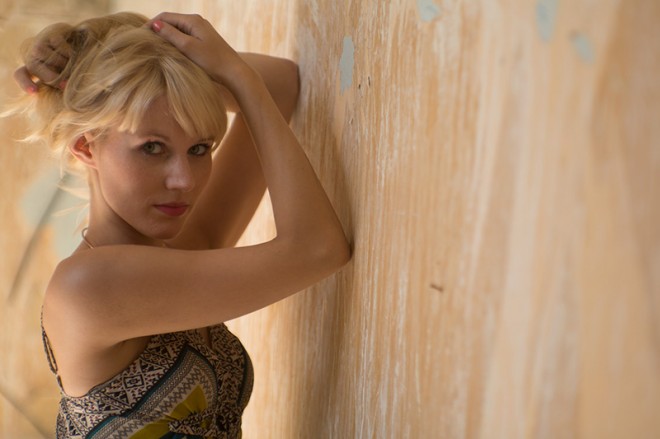 Susanna and Jupiter 85mm F2.0, by Andrew Reid
The option to use a lens like the Canon 85mm F1.2L on a full frame Sony mirrorless system is very inviting.
On the RX1, 35mm on full frame is a general war-reportage / documentary type focal length. For portraits and fashion photography the Canon 85mm F1.2L is a better choice.
The rendering has a unique appeal. It is sharp even at F1.2 and the bokeh is otherworldly. This lens first came onto the market in 1989 and since then the optics have barely changed in the newer Mk2 version. The lens is humongous and heavy because of the sheer size of the elements.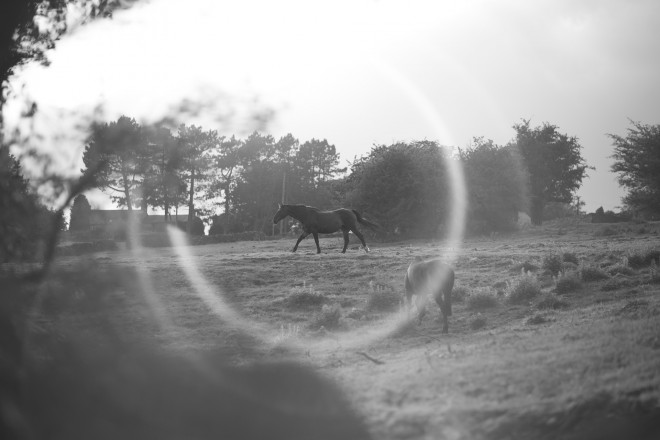 Horse. Canon 85mm F1.2L on the 5D Mark III: by Andrew Reid
Panasonic and Olympus are keen to promote the size advantages of their systems, thanks to smaller sensors allowing for smaller lenses, but they must start measuring up to full frame if they are to succeed against a NEX 9.
Indeed comparing the size of the Panasonic 12-35mm F2.8 to the Canon 24-70mm F2.8 there is an advantage in having compact optics. The problem is, F2.8 on Micro Four Thirds is equivalent to about F5.6 on full frame in terms of depth of field control and low light performance, so the 12-35mm F2.8 and Canon 24-70mm F2.8 is not really a like-for-like comparison, and a 24-70mm F5.6 for full frame would be much smaller than the Canon 24-70mm F2.8.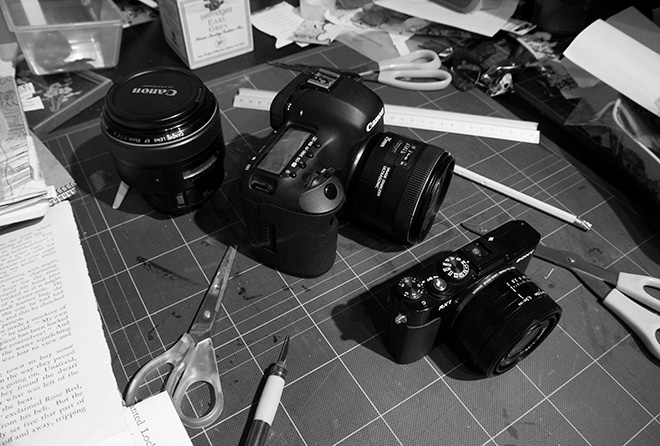 If Sony reuse the RX1 sensor in the full frame NEX it will be no bad thing but I am hoping they introduce a new sensor which does a better job of video.
Video on the D800's 36MP Sony sensor is better than on the RX1, D600 and Alpha A99.
I really hope the full frame NEX will feature a built-in EVF like the NEX 7 – and a newer spec at that.
On the RX1 I have an EVF attachment but hardly ever use it. The RX1 should have had one in place of the pop-up flash and the flash should have gone on the hotshoe. That was a bad decision from Sony and it mars an otherwise beautiful creative tool.
I already choose the RX1 over the 5D Mark III for stealth photography and snapshot portraiture where I need the full frame Leica M series look and AF in a discrete package.
Canon lenses on a full frame NEX camera will be the sternest test yet of Canon's sales dominance in the enthusiast DSLR market.