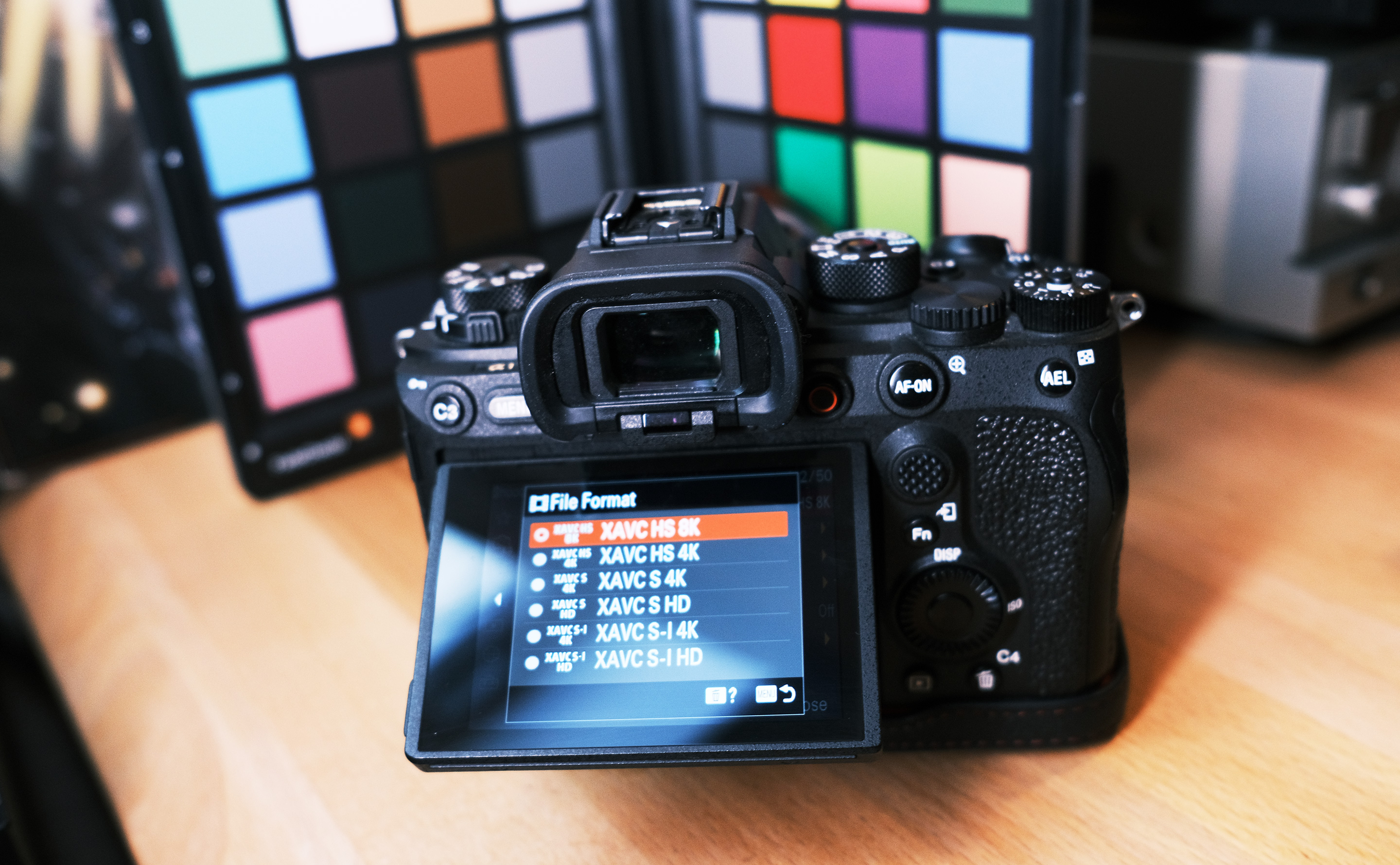 Do we need 8K? First, a short journey to the past. A similar debate was heard over 4K. It turns out we did in fact need Ultra HD. The quality of 1080p on high resolution sensors wasn't fantastic. Pixel binning. Line skipping. 4K was a way to get a full pixel readout and oversampling for a more film-like image, with less brittle look, fewer hard edges.
Now we have affordable 8K ProRes with the Fuji X-H2 and full frame 8K on the more expensive flagship mirrorless cameras from Sony, Canon and Nikon, even medium format 8K with the Fuji GFX100 II… but so far Panasonic has shied away from it.
A representative for Panasonic remarked on the lack of demand for 8K, implying the customer ain't bothered. Although this hasn't stopped team Lumix from giving us 6K with the S1H, S1 and S5 II. From the perspective of a TV company, perhaps 8K TVs are not exactly flying off the shelves, but from the perspective of cameras it might be a different story.
So 8K…and beyond.
It's not actually about resolution, as in the absolute maximum detail you can ram into the audience's eyeballs.
Let's really look into the actual advantages for cameras of high resolution sensors.
Take a full frame camera for example, a high resolution sensor allows it to be multi-format in terms of lenses. It will be capable of using full frame lenses, Super 35mm cinema lenses and Super 16mm c-mount lenses, because the crop factors in the latter two cases will require that you have enough resolution left over from 8K to maintain a 4K or better resolution.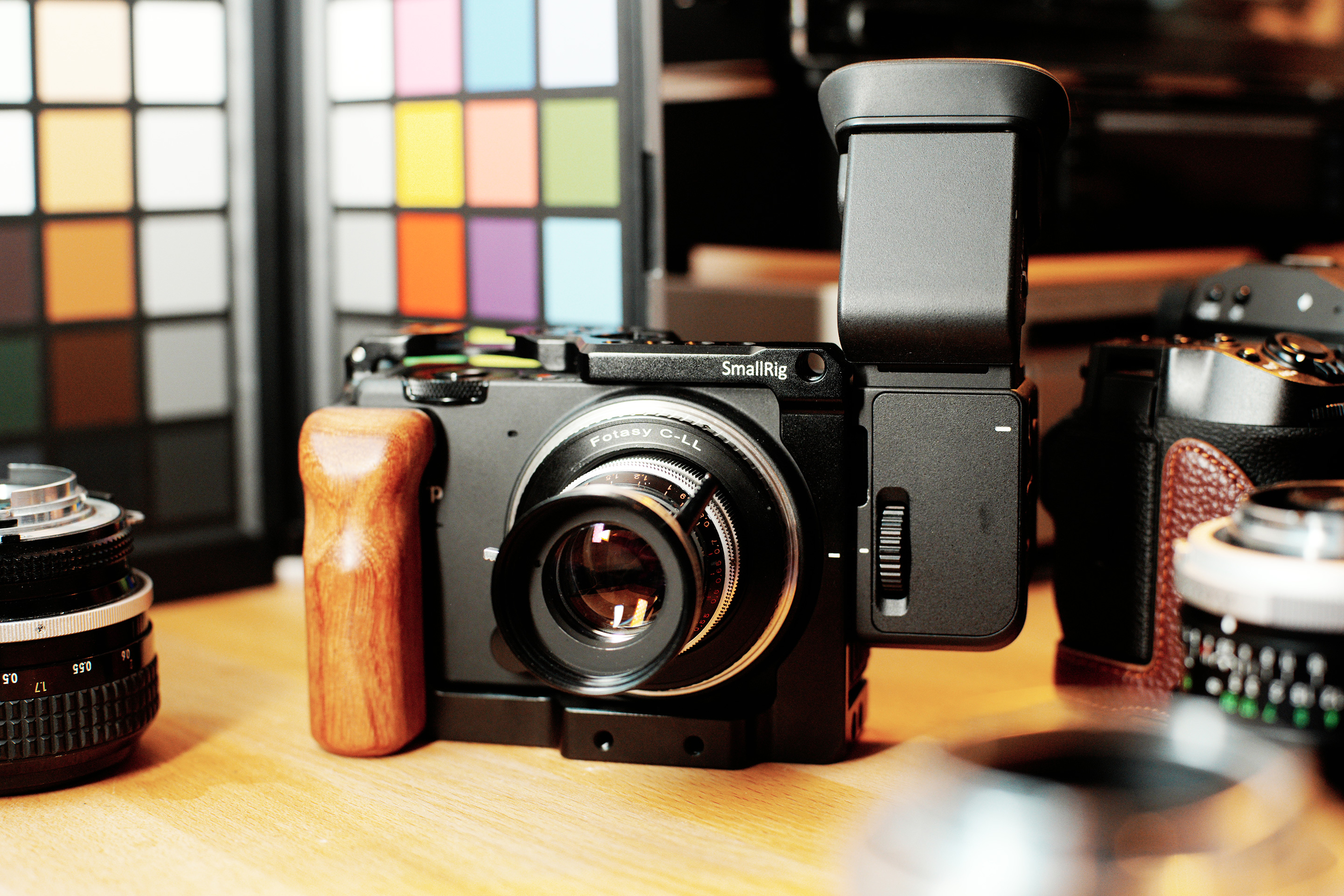 This is the Sigma Fp-L, and it's my current favourite Micro Four Thirds camera that happens to feature a full frame 9.5K 60 megapixel sensor and internal Cinema DNG RAW recording.
Such an utterance would have stirred up a huge rush to buy it in the GH2 era but sadly we live in a strange time when people seem to think the Canon EOS R6 is a very innovative camera.
The 2x crop mode on the Sigma Fp-L gives you an enormous 4.8K RAW Cinema DNG Super 16mm frame to work with and is the closest I've yet got to mimicking the look of Super 16mm film or the Digital Bolex D16.
This also leads to interesting possibilities having extra telephoto reach from one small prime lens. A 24mm can become a 35mm or 50mm at the flick or a button, or a nice compact 135mm F2.8 prime can go to to 270mm in 2x crop mode from 8K to 4K.
Having a 24mm F1.4 prime on the Sigma Fp-L is like having a 24mm, 28mm, 35mm and 50mm all in one lens.
Then there's the matter of future proofing your hard work and effort. In 20 years time we simply don't know how audiences will experience movies or even TV. It might be that neural implants require at least 12K for each brain hemisphere to deliver a realistic experience. What use is your 1080p then?
Then there's the technology itself. It doesn't make sense to stagnate at one number or prevent better sensors and image processors being made, even if you consider 8K and above to be overkill. These sensors WILL exist so you better get the best quality full pixel readout from these in 8K or 12K and downsample it to what you need, even if it's only 2K. It's all about oversampling of 2K and 4K from a higher resolution capture, which makes 2K and 4K look more natural than if you line skip or miss out a big chunk of data.
8K is also about merging multiple pixels into one, for higher dynamic range, and better low light performance (i.e. Quad Bayer), like on modern smartphones which have allowed them to overcome some of the limitations of a small sensor. 8K is a natural bedfellow of progress in semiconductors leading to faster and better sensors and image processors.
8K is about flexibility in post – the ability to reframe a shot quite significantly and having a nice thick high data rate to work with because 8K necessitates a very good codec.
8K also gives you the ability to use video frames as photographs or shoot stills at very high frame rates without a mechanical shutter. Timelapse's, retiming of a shot, large prints and crops are all possible from 8K or 50 megapixels, whereas the 2MP of 1080p or even 12MP of 4K doesn't really cut it for that in quite the same way.
And yes 8K shown to the audience as 8K is probably overkill for most things things, but for cinema the resolution of film or IMAX 65mm is much higher and people can tell the difference between this and 4K digital projection. For the absolute best artistic work there is a place for it and that's what a lot of young filmmakers and enthusiasts aspire to copy.
It also gives digital a better chance at eventually 100% emulating the look of celluloid IMAX 65mm prints. We're not there yet, but we will be. Even the imperfections can be added in.
There are plenty of Blackmagic URSA 12K owners who will tell you the same – that 12K is not actually about showing 12K to people. It is about a sensor that uses the brute force of resolution to deliver better results at lower resolutions, as well as higher frame rates, less noise and more dynamic range.
So the person at Panasonic might be right about consumer demand for viewing 8K in the living room, but consumers and audiences are a different space to cinematographers, photographers and filmmakers anyway, with different needs.
Even ARRI who stuck with 2K for over a decade eventually came to the same conclusion, leaping into the megapixel race with the Alexa 35. Not only does more K = better 2K for TV and all-round pixel quality, the same is true for more K = a finer noise grain, more data to work with, and a thicker file.
Take the Sony a1 for example, which had a rare Sony firmware update once-upon-a-time.
The 8K on this camera is now 10bit 4:2:2 at 520Mbit in HEVC. In S-LOG 3 it looks and grades like RAW. Same sensor as a $20k cinema camera named after an island in Venice.
It delivers better 4K than the 4K mode, because you can oversample from 8K in post to 4K and you're getting a very high quality codec with it, along with the all important full pixel readout.
The thing is, as sensors inevitably move past 4K and 6K resolution for stills into the realm of 50MP / 8K and even 100MP / 12K, it matters how this is hacked down to 4K or 2K.
Finally, the truth is that neurally speaking, there is no limit to resolution. Our minds don't quantise what we see into pixels. Our limits are only optical (and viewing distance related) – the actually processing in our head is not limited to a set resolution ceiling, it's more like a mathematical vector, similar to how AI works.
In the future image resolution and pixels probably won't exist, but until that point comes, demand has to propel the progress of technology, otherwise we get stagnation.
And that's why it's time to get interested in 8K and 12K.