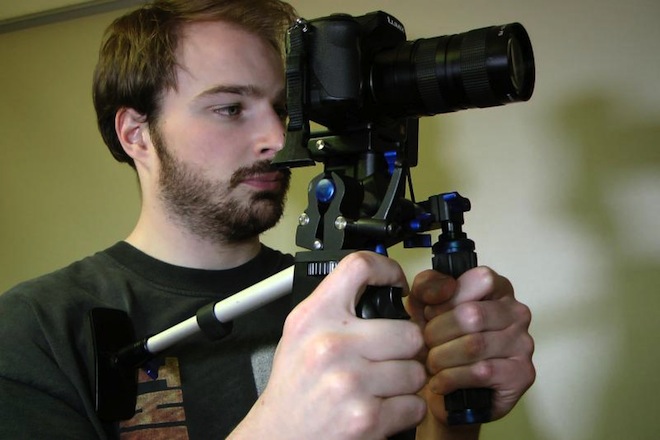 Sorry – out of stock
This rig is awesome. The first of it's kind made especially for the Panasonic GH2 and GH1, it has a trigger release to start and stop recording on a pistol grip so you never have to take your hand away. It is far more affordable than the usual DSLR rig as well despite being all aluminium and with the unique pistol grip being made in Japan.
Rigs have so far been rather pricy. I see no reason for it. What we need is a well designed from a new up-start and that's what we have here.
Edwin Lee – a fellow LOMO anamorphic shooter in Hong Kong has put together this rig. It features the aforementioned pistol grip with trigger and shutter release cable, body mounted stock and dual handles for stability. All the rods are aluminium and the rig has an aluminium base plate too. But we're not talking Zacuto prices. The rig is going for just $400 making it accessible for all.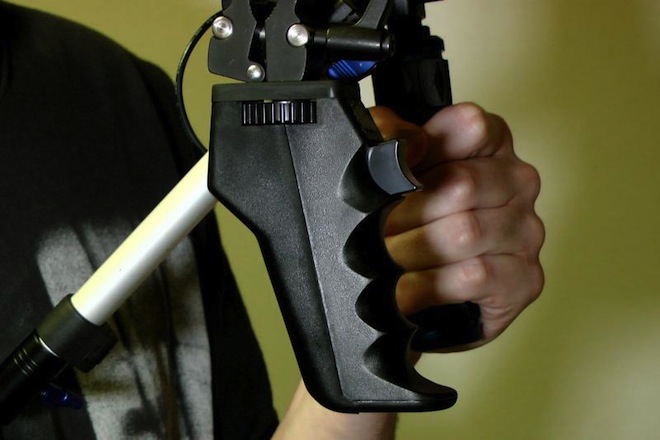 I like rigs to be hassle free and angile, so that they're compact to carry around and not unwieldily. There isn't a rig like this I believe, with collapsable stock and trigger release, what's more it weighs under 1kg!!
For stability is has two handles – the pistol grip and a second rubberised grip on an aluminium rod. I am not a fan of one handle, since the rig rocks from side to side. Not so with this one.
The pistol grip is made in Japan and can be used on it's own if you want the bare minimal Bolex style shooting kit!
The stock (body mount rod for extra stability) can be shorted or removed so you can use a viewfinder like the Zacuto Z-Finder or LCDVF. You can also use the built in EVF of the GH2 but the eyecup isn't as comfortable as on a dedicated separate viewfinder.
Ed only has 10 and no news yet on whether he'll make more so don't hesitate if you want to snap one up!!
Check out more pics below: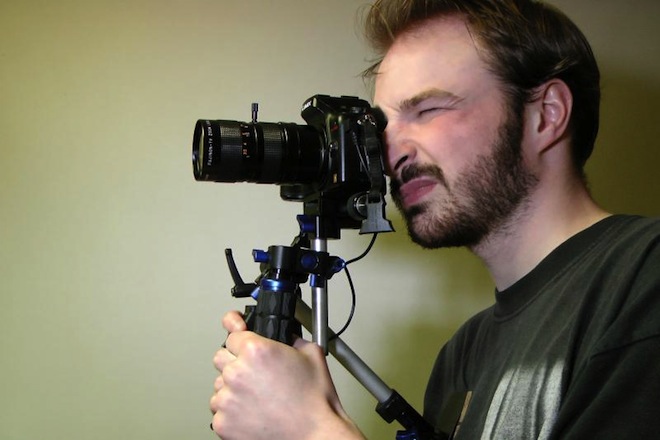 Pistol grip bare bones Bolex 16mm style!!