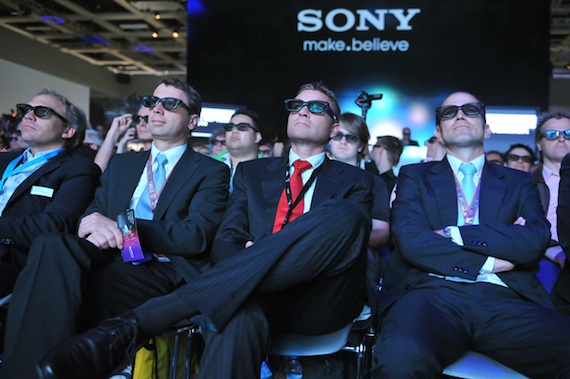 UPDATE: The firmware was released in October, but only added the ability to control aperture during movie recording. We need control of shutter speed and ISO for it to be properly usable.
Image source: IFA 2010, press pack – Sony's press conference today at the IFA in Berlin
Source: German website Slashcam.de reports via Sony Alpha Rumors
Ichiro Takagi (Deputy President of the Imaging Business Group of Sony) today told a press conference at the IFA show in Berlin that manual video controls will be added, expressing his surprise at the reaction of customers to the lack of manual video controls.
The move follows an online campaign by EOSHD.com coinciding with the launch of the Sony A55 which pointed out the glaring omission from our perspective, of having such limited video controls! Sony followed this up with some damage limitation and then took the criticism on board.
The firmware update will be planned for certain models (NEX 5 and A55 a strong possibility). The lower end models (NEX 3) may still have to do without.
Last year on the 7th September 2009, Sony's Ichiro Takagi took the stage at the IFA to say that the company was very interested in Micro 4/3rds, and that in the future they'd hope to release their own product. So what Takagi says at the IFA, usually means something.
Stay tuned for more news soon from the IFA, where both Panasonic and Sony are holding interviews and press conferences today and until the 9th September.