Fuji will add a much improved video mode to their X-T1 fleet of cameras in December. The new graphite silver edition will get some of the features early like a silent electronic shutter, and has just been released.
I had a brief look at the graphite silver X-T1 at Photokina, and very lovely it is too. This is the best mirrorless camera for overall feel, style, ergonomics and the EVF is the largest and best too. Colour is good but the video mode on all Fuji models has been very poor up to now, with no manual control and horrible image quality.
Thankfully Fujifilm now look to be heading in the right direction. It's odd they haven't done it sooner considering their presence in the filmmaking industry with high end cinema lenses and of course, Super 35mm film itself.
The coming firmware update is massive, in typical Fuji style. You can see all the features offered here. For video, here's what Fuji have added…
New frame rates. As well as the existing 60fps and 30fps selections, 50fps, 25fps and 24fps options will be available with the update. 50fps and 25fps allow video editing in the PAL regions, such as Europe, without converting the frame rate. 24fps offers a cinema-like view. Manual shooting in Video mode. The update will enable ISO sensitivity selection prior to shooting videos, as well as the ability to adjust aperture and shutter speed during movie recording.
Another nice feature is that the EVF can be set to a 'natural' colour profile, different to the one you are using to shoot video and stills with. This is something the A7S could really do with in a firmware update so we can shoot in S-LOG but shoot off the LCD and EVF with a normal Rec.709 display.
As you can see the new graphite finish of the X-T1 silver edition is absolutely beautiful…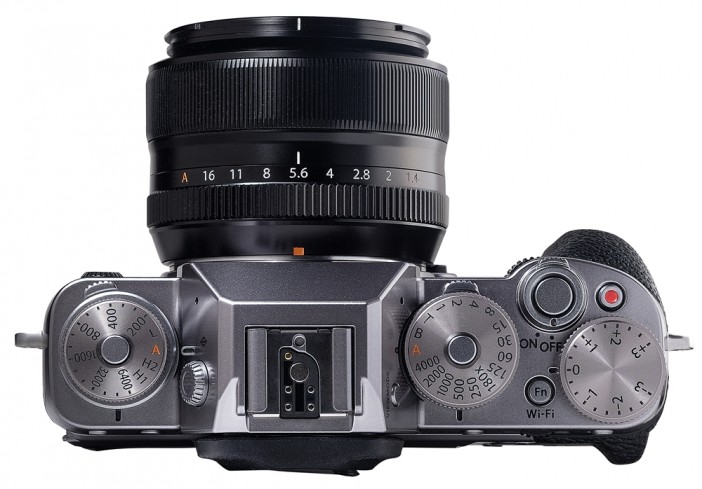 But the black lenses no longer match quite so well.
The new edition is priced pretty high at 1399 Euros whilst you can get a used black X-T1 which will get all the same features in firmware come December for around 1200 euros used or open box, WITH the lovely 18-55mm F2.8-4 kit zoom. So I am waiting until I can pick the silver version up used.
I don't think I'll be using it for video though, more for stills. Unless the firmware update does something dramatic to change the way the sensor delivers video. It has so much moire and aliasing, it looks like a Nikon D90!